Kicking off this year's Lightning Talks from the YouTube Beach at Cannes Lions, an expert panel of award-winning advertisers and strategists discussed their boundary-pushing campaigns.
At a time when attention is at a premium, the most effective brands are often the most forward thinking in how they seek out and engage with their target audience. For the first Lightning Talk of Cannes Lions 2017, moderator Craig Mawdsley, Joint Chief Strategy Officer at AMV BBDO and Head of Judges, was joined by representatives of three winning campaigns from this year's 'YouTube Works for Brands' awards.
Each of the three campaigns sought to address very different business problems, and in doing so made use of YouTube's various strengths. To start things off, Craig asked Lorna Kimberley, Head of Marketing at Mizkan Europe, to explain the inspiration behind her winning campaign for Sarson's vinegar. Lorna explained that data was at the heart of the Sarson's brief, which looked to use market intelligence and insight to drive sales with audience segments outside of Sarson's traditional customer base. "What we understood from data trawling was that there's been a huge increase in interest in pickling year on year," explained Lorna. With recipes an established top category on YouTube, tapping into an audience actively searching for this content felt like a natural fit, so the brand produced fifteen videos explaining how Sarson's vinegar could be used in this newly popular, on-trend activity.
Discussing the inspiration behind BT Sport's Champions League campaign, Tim Whirledge, Strategy Director at AMV BBDO, explained that the goal was to find a way to engage football fans who weren't responding to the subscription service's existing media. With the brand already well-represented across a range of traditional channels, the team decided on a radically different approach, taking one of the crown jewels from BT Sport's portfolio - the UEFA Champions League Final - and streaming it free of charge on YouTube. The livestream was a huge success, and yielded an audience of 4.5m viewers which became the basis for subsequent audience targeting campaigns.
"Our client was traditionally quite risk averse, but the more we were able to show return-on-investment, it gave us more confidence and more budget to do cool things"
- Will Poskett, Planning Director at Saatchi & Saatchi London
For Will Poskett, Planning Director at Saatchi & Saatchi London, their winning campaign for Mattessons emerged from a very different set of challenges. With only a small budget to play with, they were tasked with increasing Mattessons market share in the UK, where meat-snacking isn't as popular as traditional snacks such as biscuits and crisps. Faced with a dominant competitor, the decision was taken to instead focus on teenagers who snack and play video games after school in the UK. With the goal of turning meat-snacking into "the popcorn of gaming", Mattessons used YouTube to reach this passionate audience over a series of campaigns, including 'Snacker Hacker', which used puzzles and codes to teach 70k UK children essential digital skills.
Reviewing the similarities between these three very distinct campaigns, Craig Mawdsley asked the panel to sum up the importance of YouTube in helping them reach their objectives. According to Lorna Kimberley, it was the size of the potential audience for pickling content on YouTube that provided the spark that ignited the whole campaign. "We couldn't just rest on our laurels and assume that a new audience was going to find us," she observed. "We had to find them and talk to them on a subject they were going to be interested in."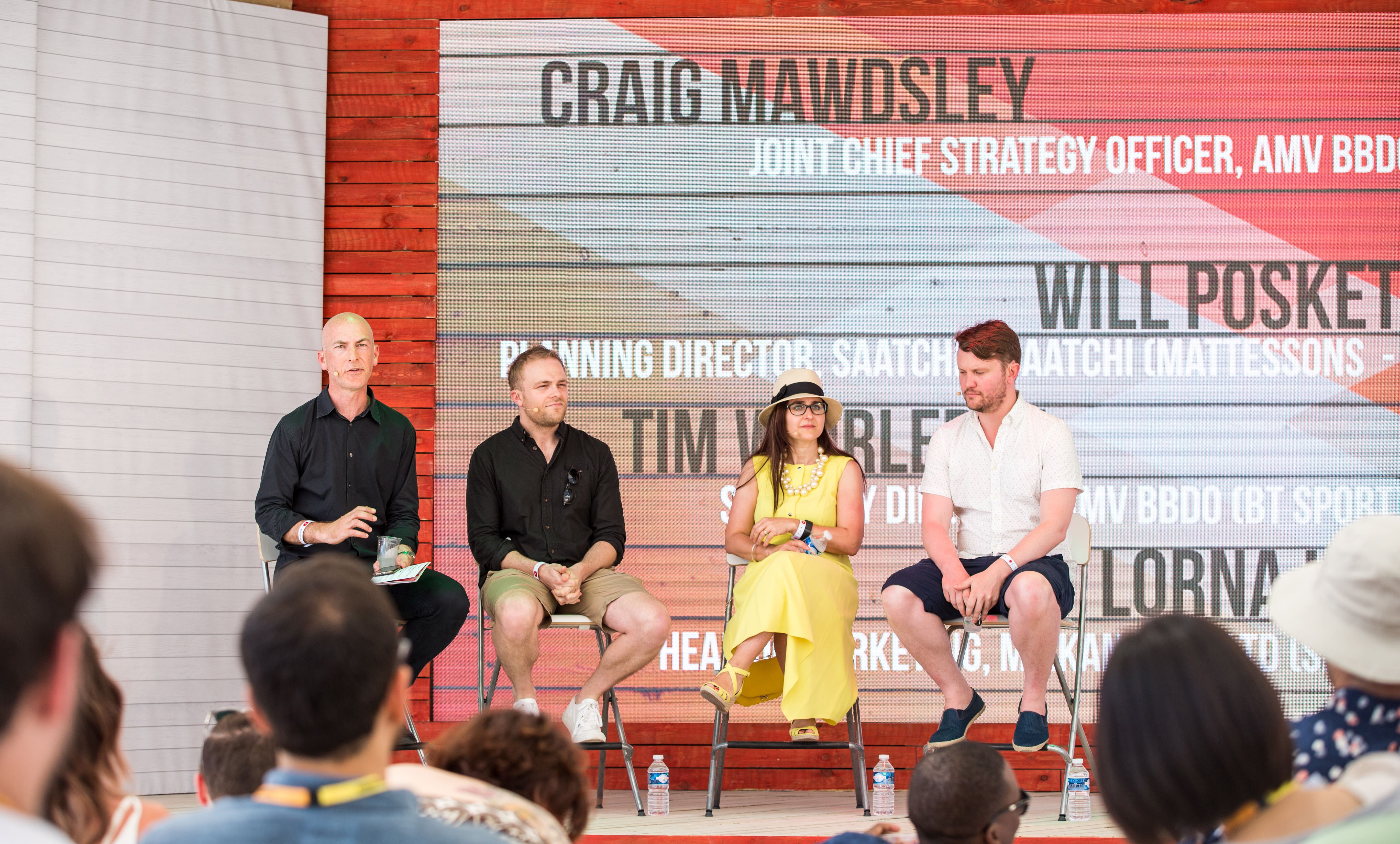 With interest in the UEFA Champions' League all but guaranteeing a huge audience for BT Sport's YouTube livestream, Tim Whirledge explained that it was the richness of the platform's data that really elevated their campaign. "We were able to look at what teams the audience supported, how much of a supporter they were, and then produce over twenty edits that nuanced the message accordingly." On a similarly data-led theme, Will Poskett highlighted the ability to isolate the ROI of YouTube video. "Our client was traditionally quite risk averse," he recalled, "but the more we were able to show return-on-investment, it gave us more confidence and more budget to do cool things!"
After seeing the winners of the inaugural YouTube Works for Brands initiative set such a high bar, next year's judges have a lot to look forward to.
Learn more about YouTube Works for Brands:
www.thinkwithgoogle.com/uk/youtubeworksforbrands
#youtubeworksforbrands