For students, the back-to-school season spells an end to the slack days of summer and the inevitable return to classes. But students aren't the only ones who need to be thinking about hitting the books and boosting their knowledge. This period also adds up to a prime opportunity for marketers to study the trends and get ahead on smart strategies in search.
The back-to-school category in Poland is continuing to grow, showing an 82% increase year-over-year1, and the majority of activity occurring in the month of September:2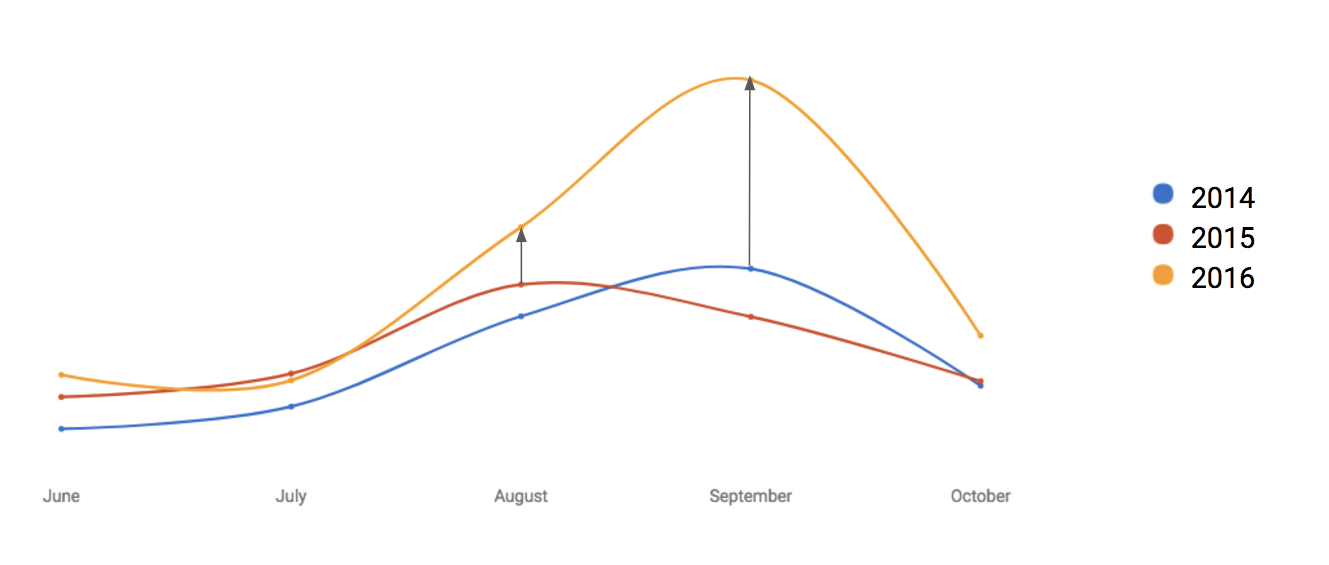 YouTube's Class Acts
The searches and views happening on YouTube reveal valuable insights about the kind of content that's attracting interest. YouTubers are eager to share their perspectives about school, and these creators are showing school topics in a fun, relatable way – making it a bit easier for audiences to face the start a new school year.
Hauls are the leading topic related to back-to-school content, with videos offering a showcase of YouTubers' personal choices for new purchases required for a new school year. In 2016, school-oriented games made gaming the second most popular category connected to back-to-school topics, while comedy, advice and reviews were the key areas that appeared next in the leaderboard.3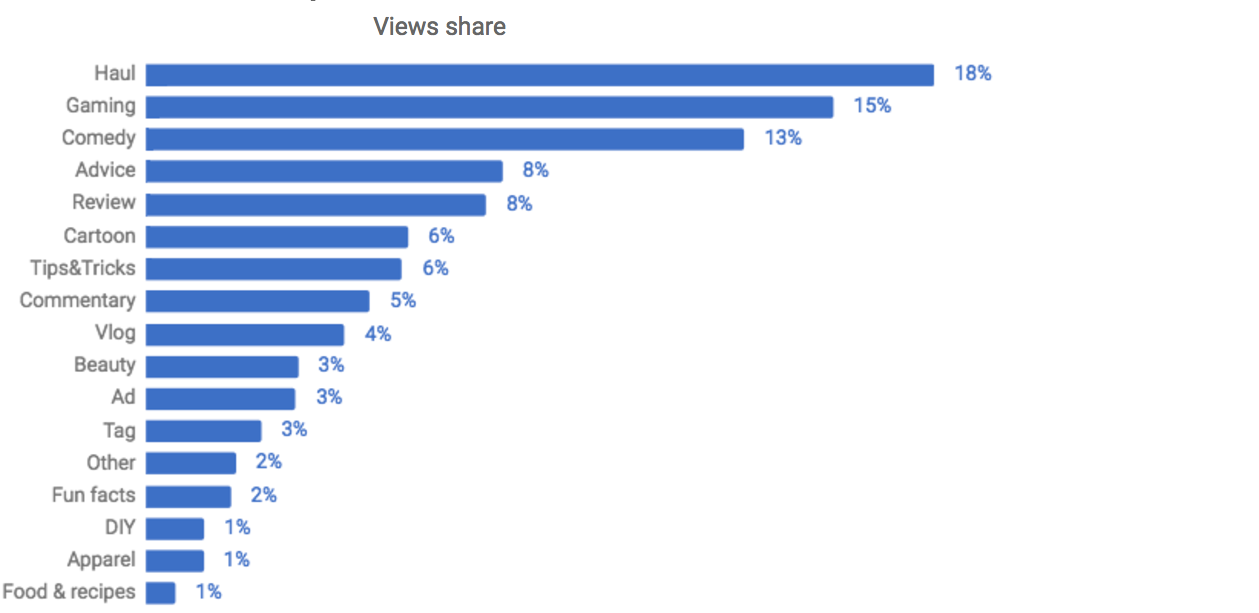 Categories: As Easy as ABC
According to Google data, the back-to-school phenomenon drives interest in other categories as well. In fact, makeup and cosmetics posted 17% growth during the period. Leading the subcategory increases were makeup brushes and tools (+30%), lip care (+26%), face powder (+25%), foundation (+24%) and concealer (+21%).
Meanwhile, the apparel and accessories category saw 9% growth in Google Search during the back-to-school period last year, as consumers made the shift from summer to autumn wardrobes. The subcategories seeing the biggest boosts in searches included outerwear (+140%), pullovers, sweaters and cardigans (+101%), vests (+77%), moccasins (+73%) and sweatshirts and hoodies (+69%).
With a new academic year providing an ideal excuse for a tech upgrade, the computer and electronics category posted 6% growth during the 2016 back-to-school period. The top subcategory searches were for tape players (+22%), gaming computers (+21%), laptop computers (+15%), speakers (+15%) and headphones (+15%).
Rounding out the big gains in searches, the educational category saw a 15% rise in the back-to-school timeframe in 2016. Strongly performing subcategories included textbooks (+121%), teaching and classroom resources (+49%), educational software (+35%), primary and secondary schooling (+34%) and language education (+32%).
So what's the intelligent advice for marketers as students head back to school? Don't worry – successful marketing isn't rocket science. But it is worth studying the trends to make sure your seasonal advertising makes the grade!