Let's say someone created a list of their favorite YouTube videos of 2018, and compared it with a friend's. While they might have a few videos in common - perhaps the live stream of the Royal Wedding or the UEFA Champions League Final - most likely, each would contain different choices.
With worldwide trends like the #InMyFeelings dance challenge to Drake's hit song (generating 100 million views in July alone), to niche categories like Van Life, which depicts the lives of people traveling the world in outfitted vans (and has over 1200 dedicated channels), YouTube offers limitless choice, making it possible for each person to find content they want to watch.
Understanding online video viewing behavior is an important way of gaining insight into the culture and the world around us; as the primary video destination, YouTube offers insights that few other platforms can, allowing marketers to stay connected to the content that audiences care about.
So what YouTube videos are marketers watching? We asked marketers from agencies and brands across Poland to share their single favorite YouTube video from 2018, and discuss why it was impactful, as well as one thing they look forward to in the industry in 2019.

Favorite Video: Męskie Granie Orkiestra 2018 (Kortez, Podsiadło, Zalewski)
Video killed the radio star and Męskie Granie absolutely slayed it over on YouTube Poland this year. The breathtaking one-shot video adds extra value to the song and illustrates the power of video to transform a musical masterpiece into an unforgettable experience. It feels raw and precise, all at the same time.
Brands are increasingly understanding the value of high quality content on YouTube. They are more willing to invest in high quality content that allows them to get closer to their audiences. It's a win-win for both viewers and brands — with more room for creativity on YouTube and higher quality branded content. [At Play] We strive to upload a diverse range of videos that go beyond our TV spots to include thematic videos and content created specifically for digital channels. We also partner with Polish influencers to co-create engaging content that caters for their specific audience and our customers.

Favorite Video: Personal perspective: There's a Rang-Tan in my bedroom
Parent perspective: Teletubbies: 3 HOURS Full Episode Compilation
As a parent I use YouTube to find the new ways of keeping my kids from being bored, which means an additional 30min nap almost every single morning. Impact: I'm more relaxed as a parent and human being ;-) Personally, I use YouTube to inspire myself watching content from around the world/check what is trending.
Video published on YT & going viral is a key driver to win wide audience and attention vs ATL/TV. In 2019, I'm looking to see how and if the video landscape will change from the consumer perspective via: potential cooperations & distribution model. Nowadays we have two major streams of content: Consumer and Studio, will these two start submerging with each other in someway from the platform perspective?

Favorite Video: To Our Daughter by Kylie Jenner
As a marketer and person who works in entertaining business I am looking for productions that touch my life in some way. I have to admit that when I watched this video for the first time I was moved. Kylie Jenner wanted to tell her own story, a story of a big love and the most important experience in her life which she decided to share with people via YouTube. 
I use YouTube everyday. No matter if I am looking for something funny to watch or I am just hanging out with my friends and we want to listen to music, YouTube is always there for me. If you want to keep up with what's happening currently all over the world you can just check it in trending videos. What's more, you can improve your skills thanks to YouTube. Personally I've learnt how to bake from YouTube's tutorials.
In 2019, I am looking forward to new improvements in CPA campaigns on YouTube, which allow us to not only tell a story but also to easier convert viewer to customer. Maybe a solution that will shorten the conversion path in TrueView campaigns. Anyway looking forward what 2019 will bring us in digital world.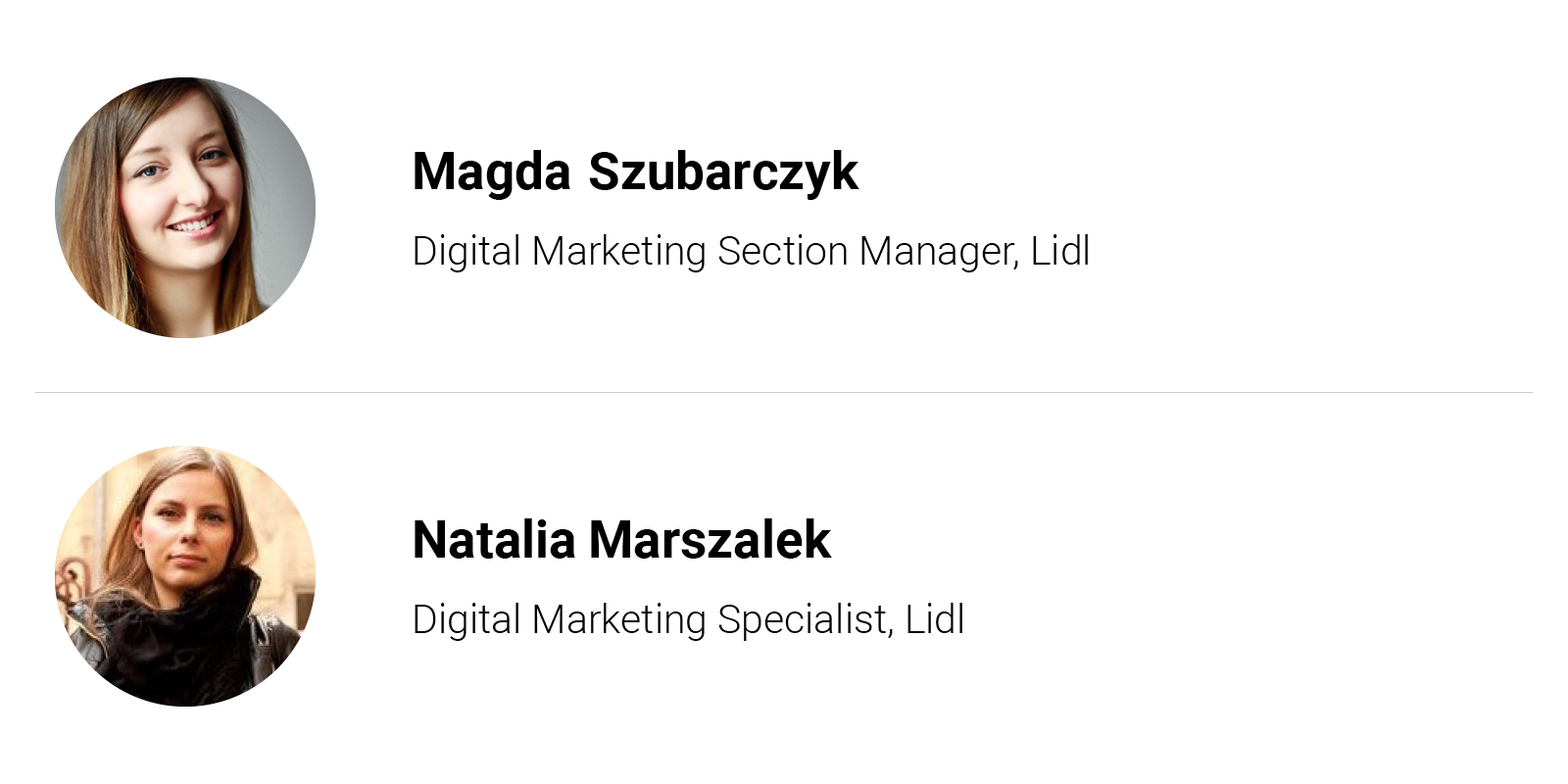 Favorite Video: THE SUM OF HAPPINESS (short film inspired by Black mirror)
At the very beginning of 2018, there was a YouTube series created by influencers that was inspired by the Netflix premiere - "Black Mirror". For us, those films were one of the best videos released on polish YouTube this year and Netflix couldn't have dreamed about a better promotion. Influencers who created those videos are very talented and it's no wonder that their films were excellent starting with the idea, through the script, up to selection of frames and editing. Our work is totally connected to video content and we observe a lot of YouTubers looking for inspiration. But in our everyday life, we use YouTube for entertainment and education - it's not surprising but we love culinary videos! In 2019, we are very curious about ASMR content - it's not something new but it's not very popular in Poland yet. We are also very excited about the future of livestreaming on YouTube and how the platform will behave in times when the ephemeral content is more and more popular.