While the coronavirus pandemic has affected every major industry, it's no surprise the impact on travel has been significant. In fact, a recent study reveals that 90% of global travel marketers have slashed their marketing budgets. And, as both business and leisure travel were brought to a standstill, many brands were forced to downsize. But as businesses start to turn the lights back on and consumers begin to regain confidence, there are two key considerations travel marketers are weighing: how to know when to reopen and what the new normal for travel will look like.
In the U.K. and across the globe, the balance between consumer safety and the economic impact on travel remains a struggle. But actions taken now to prepare for the recovery may impact the ability of businesses to survive. With that in mind, we've identified travel trends, insights, and strategic steps marketers can apply to their road map to help navigate the path forward.
How to know when to reopen
There are many factors to assess in deciding when to reopen or resume operations, not least of which is the consumer's appetite to do so. Google's community mobility reports can help you understand these dynamics in the U.K. market and others.
The reports are broken down by location and show the baseline percentage change in visits to retail and recreation (U.K. -29%), supermarkets and pharmacies (U.K. -11%), parks (U.K. +120%), public transport (U.K. -37%), workplaces (-48%), and residential areas (U.K. +11%).
Using trends to see what travel's new normal may look like
The pandemic has caused huge shifts in consumer sentiment and behaviour that will ultimately reshape the travel industry in both the short and long terms. Three shifts we're already seeing are:
1. People are travelling to different places
Consumer demand for domestic travel has greatly increased year-over-year for example. When asked what type of vacation they expect to take in the next 12 months, 38% of U.K. respondents said they now expected to take a domestic vacation1 and 20% expected to take a staycation in their local area.2
There have also been shifts in consumer demand around the specific location of domestic vacations. While demand for beach destinations has remained consistently high, in August this year, U.K. searches for the term 'country holiday' surpassed the term 'city break' for the first time in over 10 years.3
2. People are travelling by different means
These consumer driven changes are directly impacting the demand against different sub sectors of the wider travel industry such as accommodation and transport. In accommodation for example, searches for the term 'holiday cottage' increased 100% in July 2020 year over year4, with much of this being driven by the steep decline in U.K. hotel searches.
As for transport, consumers have been avoiding planes, trains, and ships, with U.K. searches for 'cheap flights'5, 'train tickets'6, and 'cruise holiday'7 significantly down year over year. These changes have manifested themselves in a significant increase in consumer searches for car rentals, with U.K. searches for the term 'car hire near me' being at their highest level in over 15 years.8
3. People are shifting their travel expectations
There has also been a shift in consumer expectations around both their interaction with travel brands and their travel experiences. Flexibility and safety are now seen as table stakes offerings from travel companies, with the industry moving to be less strict with fees for changes and cancellations and more focused on enhanced, hospital grade cleaning. U.K. searches for the term 'holiday refund' are also at their highest level in 15 years,9 suggesting that travel companies need to focus on offering a seamless customer experience in this area in order not to be impacted in the longer term.
Flexibility and safety are now seen as table stakes offerings from travel companies.
In terms of travel experiences, searches related to "virtual tours" have grown globally by over 500% year over year10 suggesting people may prefer an alternative to in-person tours until they feel safe. Smart brands are pivoting their offerings accordingly. For example, the Greek Tourist Board are offering 'virtual tours' of their country, and Airbnb have opened up an experience platform so people can experience the cities they would have been visiting.
What steps to take now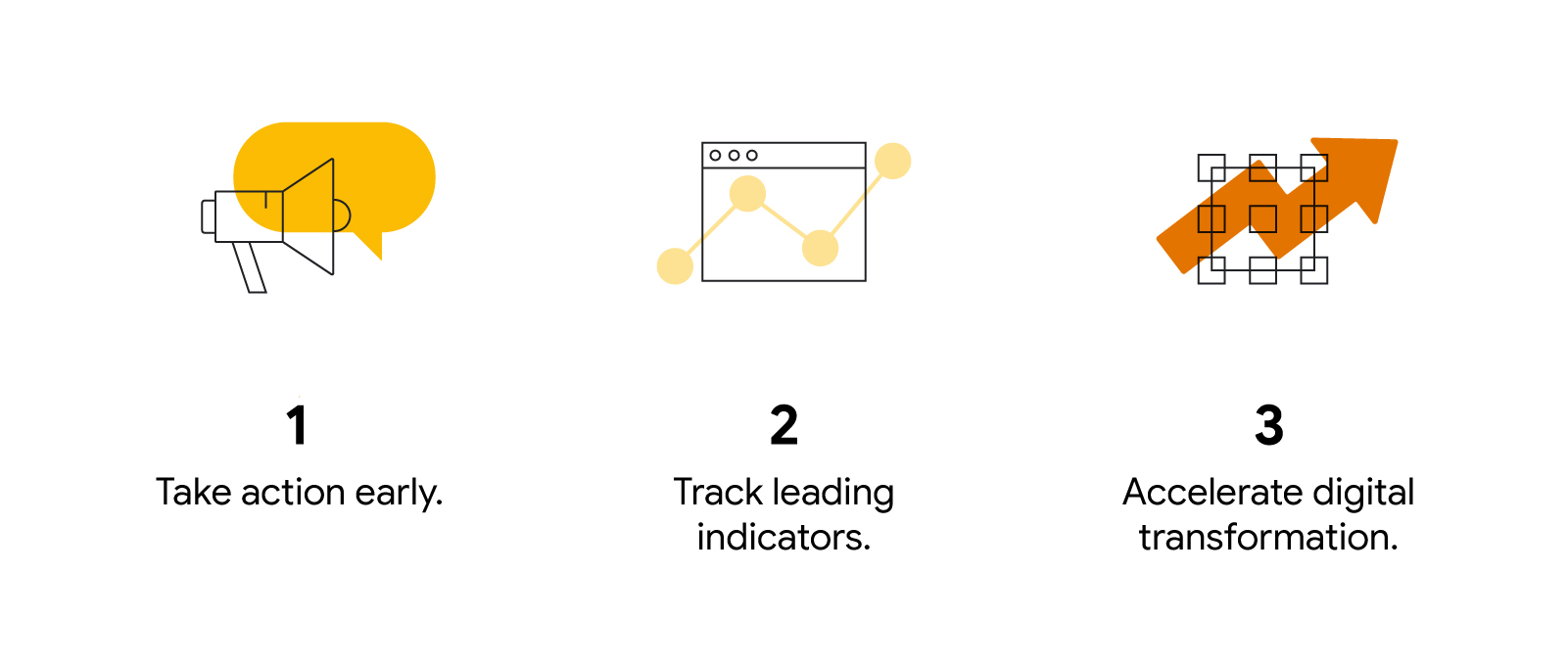 In this moment, it is critical to lean in to consumer expectations and prioritise accordingly.
Take action early. Address shifts in consumer behaviour by automating your marketing in order to address demand in real time.
Track leading indicators. Start tracking key indicators outside of travel, such as searches for restaurants, gyms, and cinemas. Integrate that information with your own first-party data to better prepare for an increase in demand.
Accelerate digital transformation. Put data at the center of your operations to make your business more flexible and adaptable.
Now more than ever, it's important to remain aware, agile, and adaptable to shifting consumer needs. While we can't say for certain when travel will pick back up, 31% of U.K. consumers say they will prioritise making a vacation or trip purchase over any other large purchase decision, the biggest of any large purchase category.11 We know that people will indicate when they are ready to make these purchases, and staying focused will be critical to a successful recovery.