Search interest in London Fashion Week is rising fast, and mobile is in the front row. The event reaches way beyond British consumers to a truly global audience, as well as attracting more male and 18-24 viewers than general fashion content. Here's how brands can maximise their impact during London Fashion Week by being where these global fashion-lovers are: online.
London Fashion Week is big: it contributes £26bn to the UK economy. It also presents a huge opportunity for brands, with £100m of orders placed during the week each season, £160m worth of media coverage and an army of passionate fashion fans right across the world.1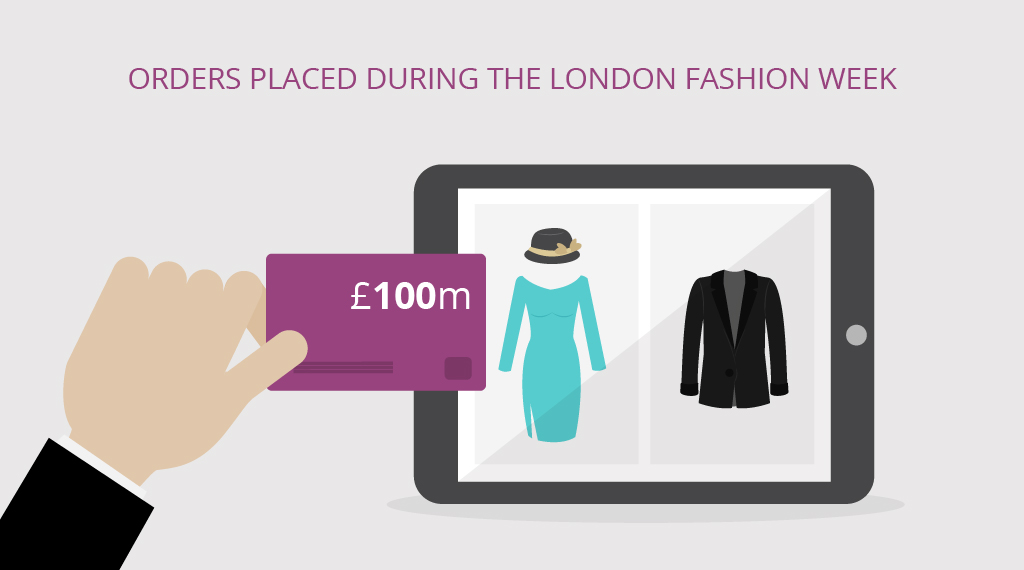 In the run-up to London Fashion Week SS16 (18-22 September 2015), advertisers need to be on top of search trends as well as style trends. Searches around London Fashion Week are rising faster than a 1960s hemline: they're up 25% year-on-year, compared with a drop of 17% in 2014. And the real star of search is mobile, which has sashayed ahead of overall growth with a dramatic 65% year-on-year rise.2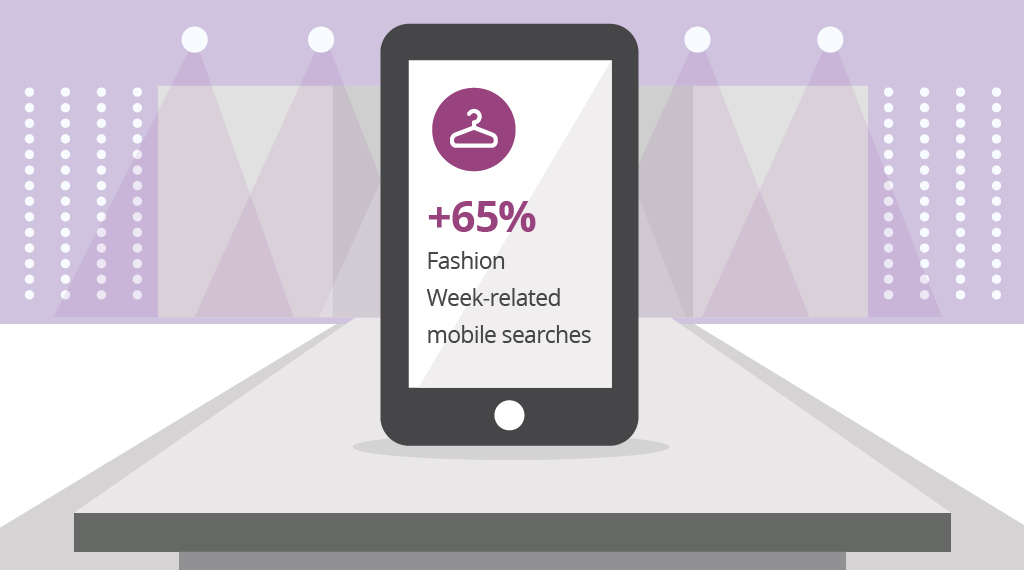 As with other sectors, mobile is at the heart of online and offline convergence. In the UK, one in five fashionistas under 35 has used their mobile to track down comparisons, offers and reviews while in-store3 and 16% of consumers researching online bought the product offline afterwards.4
Fashion-lovers go digital
From high street to high-end, fashion continues to excite the crowds. UK consumers spend £10.7bn a year on fashion online and are expected to be splurging £19bn by 2019.2
And for today's fashion fans, digital is as essential as a pair of jeans; 70% of UK internet users buy clothing and footwear online3, and 1 in 5 uses a smartphone to research their purchases.4
These stylish London Fashion Week searchers want to shop and be inspired, as well as explore the event itself. In these 'I-want-to-know' and 'I-want-to-watch' moments, the top London Fashion Week-related queries were 'Dress', 'Designer' and 'Couture', followed by make-up, shoes and bags. But smart brands will also capitalise on the rapid rise of searches for 'Street Fashion' (up 180%) and 'Men's Fashion Week' (up 90%).5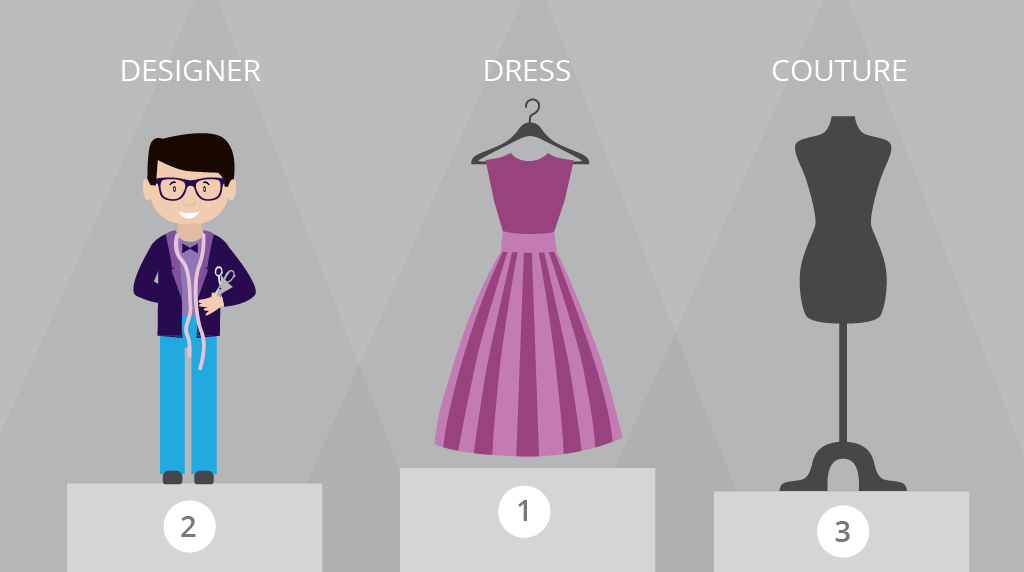 People are indulging their passion for fashion on YouTube: consumers watched a remarkable 400% more 'fashion week' content than two years ago. 6
And the interest is truly global. The UK watched 32K hours of London Fashion Week content, but this was closely followed by 28K hours in the US, equalling New York Fashion Week viewing figures.7 A total of 196 countries watched London Fashion Week live streams last year.1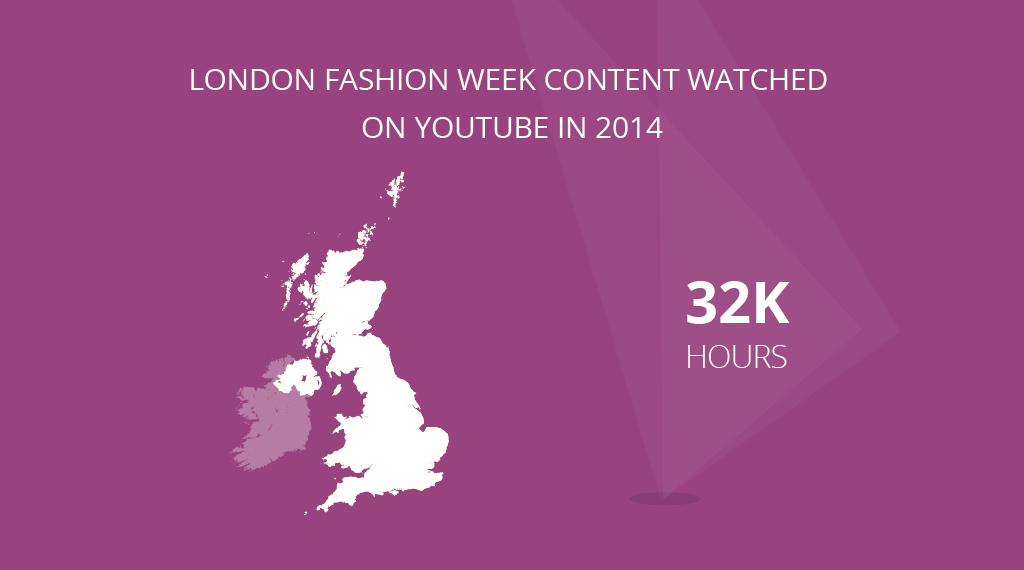 What's more, this broad appeal is not just geographic but demographic. Brands should note that London Fashion Week is popular with guys as well as girls; its content attracts a higher percentage of men than general fashion content, as well as more viewers between 18 and 34.8
Tips for a place in the front row
Brands wanting the spotlight at London Fashion Week need to get digital all sewn up. For example, they can create London Fashion Week-specific search campaigns, optimised to align with other advertising activities and showing up against searches for popular topics such as favourite designers and trends. They can make sure they show up against rising mobile queries by customising their campaigns for mobile users and leveraging mobile ad formats.
They can also accessorise all this with great content on YouTube, where consumers flock to feed their passion for fashion: the fashion-related content on YouTube has accumulated a total of more than 15 billion views.9 To be the star of the YouTube catwalk, a brand needs a sharp strategy for discoverability, paid search, subscriber acquisition and a path-to-purchase through embedded ads and links.
Mobile and YouTube will be key pieces in the smart marketer's SS16 collection. Used well, they should add up to a model marketing strategy.