Know what tahini is? Or how to make zabaglione? What about the perfect 'buttery biscuit base'? Neither did viewers of Masterchef, who searched for these things and more while watching series 11 this year. Second screen searching is now an established activity in the UK, and whether it's celebs on the red carpet, live sports or cooking shows, the British public wants to know more about what's on their TV screens.
 According to Google's Consumer Barometer, 64% of people in the UK have used an online device while watching TV in the last month1. Second screening has become second nature for Brits, and unsurprisingly smartphones are the most common parallel device of choice. Google data shows that when viewers see something interesting on TV, they'll search while watching to engage more deeply.
Search data provides a vivid picture of what TV content most intrigues, confuses and fascinates the British public. Their 'want-to-know' moments are often the beginning of an extensive browsing journey — to Wikipedia articles, YouTube videos, blogs and brand websites.
The UK public's biggest question: 'Who?'
Human interest is the single biggest factor driving second screen searching in the UK. At this year's BRIT Awards, searches exploded for Orlando Bloom movies, Rita Ora's dress and Ed Sheeran's girlfriend.2 When Mark Ronson won for Best British Single, the population searched for his number-one hit "Uptown Funk". But upon hearing his ambiguous accent they also asked where he's from, and Googled his wife to put a name to the face of his guest. When Kanye West performed his new single, people around the country asked Google about his net worth, as well his fateful interruption of Taylor Swift at the 2009 VMAs.3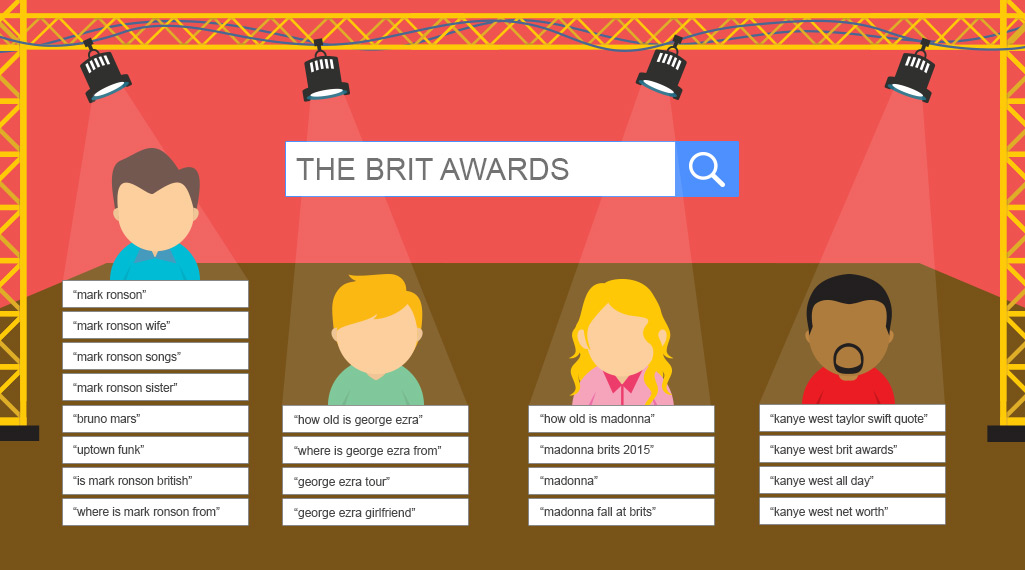 Live musical performances are a common TV search trigger, whether Madonna and George Ezra at the BRITs, Boyzone and the S Club 7 reunion at Children in Need, or more regular shows like Strictly Come Dancing and The X Factor. As well as searching for names, people demand details. Questions like 'How tall is Taylor Swift?' and 'Why does Gregory Porter wear that hat?' are asked and answered with Google at your service, via the second screen.4
This biographical interest continues across live sports events. Our data shows that a single match triggers a huge sphere of interest that expands far beyond the game itself. Wimbledon 2015 saw Google search volumes spike for Ellie Goulding, Bear Grylls and Bradley Cooper as the camera panned over them in the audience.5 During the winning moment of the women's final, the UK searched not only for Serena Williams' name but also 'what is a Serena slam' and 'Serena Williams net worth'. Within a single minute of Djokovic winning the men's final, search terms exploded as the nation clamoured to find out how much money he had won and who had won previously.6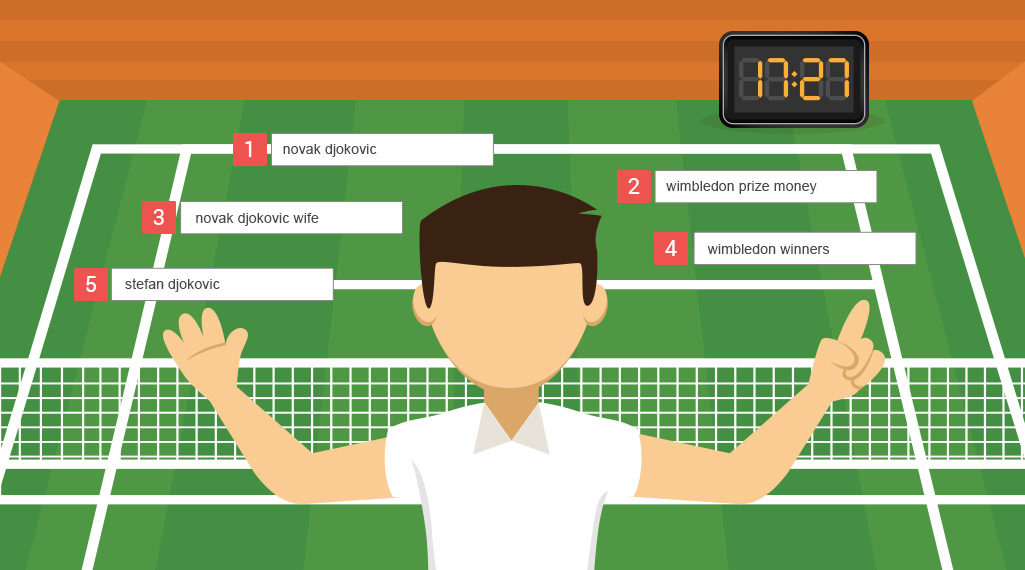 Ok Google, how do I make arlette biscuits?
It's not only big live TV moments which compel viewers to search _ search spikes are also generated by everyday words and objects in cooking shows, dramas and documentaries.
During the Great British Bake Off final earlier this month, Paul's technical challenge caused a huge spike in searches, as people rushed to learn about that tricky French pastry, mille feuille.7 Far from just entertainment, cooking shows today are interactive, enriching experiences that spur online searches, especially for foreign or archaic ingredients.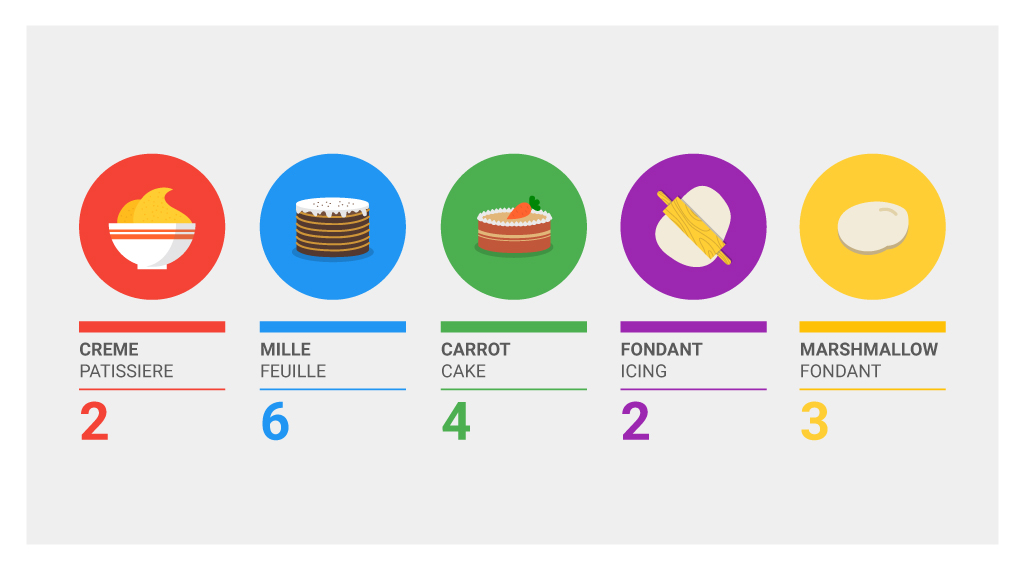 (relative search volumes)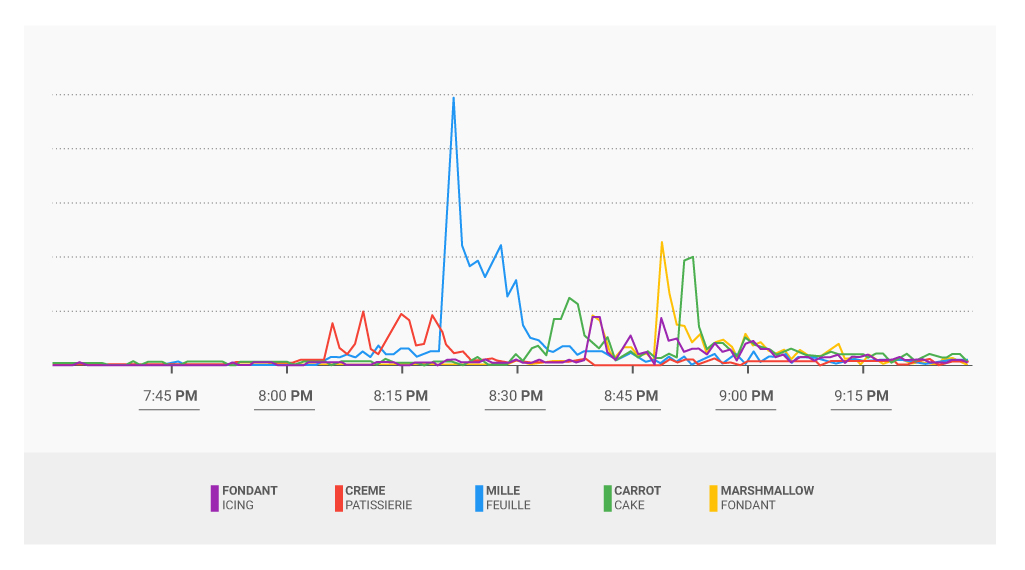 Quiz shows have always involved some from-the-sofa participation. July's season finale of Pointless challenged contestants to name films of Amy Adams, Holly Hunter and Nick Nolte in an 'Alliterative Actors and Actresses' round. As the team debated, the next two minutes produced a burst of searches around the stars' filmographies. People looked for all variations of 'Holly Hunter movies and TV shows' and 'Amy Adams movies', and searched to check the team's answers. Quick-fire search moments like these happen on a day-to-day basis, as audiences use Google to answer quiz questions before contestants do.8
Clearly, simply sitting back and watching no longer satisfies UK TV viewers. With smartphones by our sides, we can now get immediate answers to the questions floating into our heads when watching TV. Who is that? What is that? Where can I get that? Brits are responding to the first screen by searching on the second screen. And as people turn to Google for these 'want-to-know' TV moments, search data has become a key indicator of how the UK engages with TV.