Dentsu and Google's Creative Team, The Zoo, have been collaborating and learning about each other's culture for five years. Joe Fry of The Zoo and Yasuharu Sasaki of Dentsu Inc., appeared on the YouTube Beach stage at Cannes 2017 to explain the value of 'strange foreigners' in enhancing creativity.
Five years ago, The Zoo, Google's in-house Creative Team, and Dentsu began a long-term collaboration. The goal of this project was to try and foster a deeper understanding of each other's culture and working methods, with the early stages given over to training, workshops and an exchange program that saw Dentsu team members spending three months at the Zoo in New York. The Zoo's purpose within Google is to help partner agencies and brands innovate using new technology and data, so after this period of acclimatisation, the time came to put the collaboration to the test and work side by side on a campaign.
According to Dr Joe Fry, the team always looks for three qualities in the projects they work on. Campaigns should make use of a specific Google product or technology, involve a circumstance or goal that only a particular brand or agency is able to address, and ideally contribute some good in the world. For their first project together, 'Glicode', the team were able to meet these objectives head on, producing a campaign for a popular Japanese biscuit brand that utilised augmented reality to teach children the basics of coding. The campaign was a huge success, and its impact has been so great that it has contributed to a change in Japan's education policy, with coding soon to appear on the school curriculum.
"Misunderstanding sometimes makes the idea jump higher."
- Yasuharu Sasaki, ECD Dentsu
Yasuharu Sasaki, Head of Digital Creative and Executive Creative Director at Dentsu Inc., explains that in Japanese, the phrase 'Henna Gaijin' means 'Strange Foreigners' - a phrase that describes those outsiders who seem to have embraced the culture of Japan even more than the Japanese themselves. Working alongside the strange foreigners of The Zoo hasn't always been a simple experience for Dentsu, but as Sasaki-san elaborates, "misunderstanding sometimes makes the idea jump higher." In practice, the collaboration involves multiple members of both teams, working through a bespoke process of shared documents, back-and-forth translation and overlapping responsibilities until a fully refined idea emerges.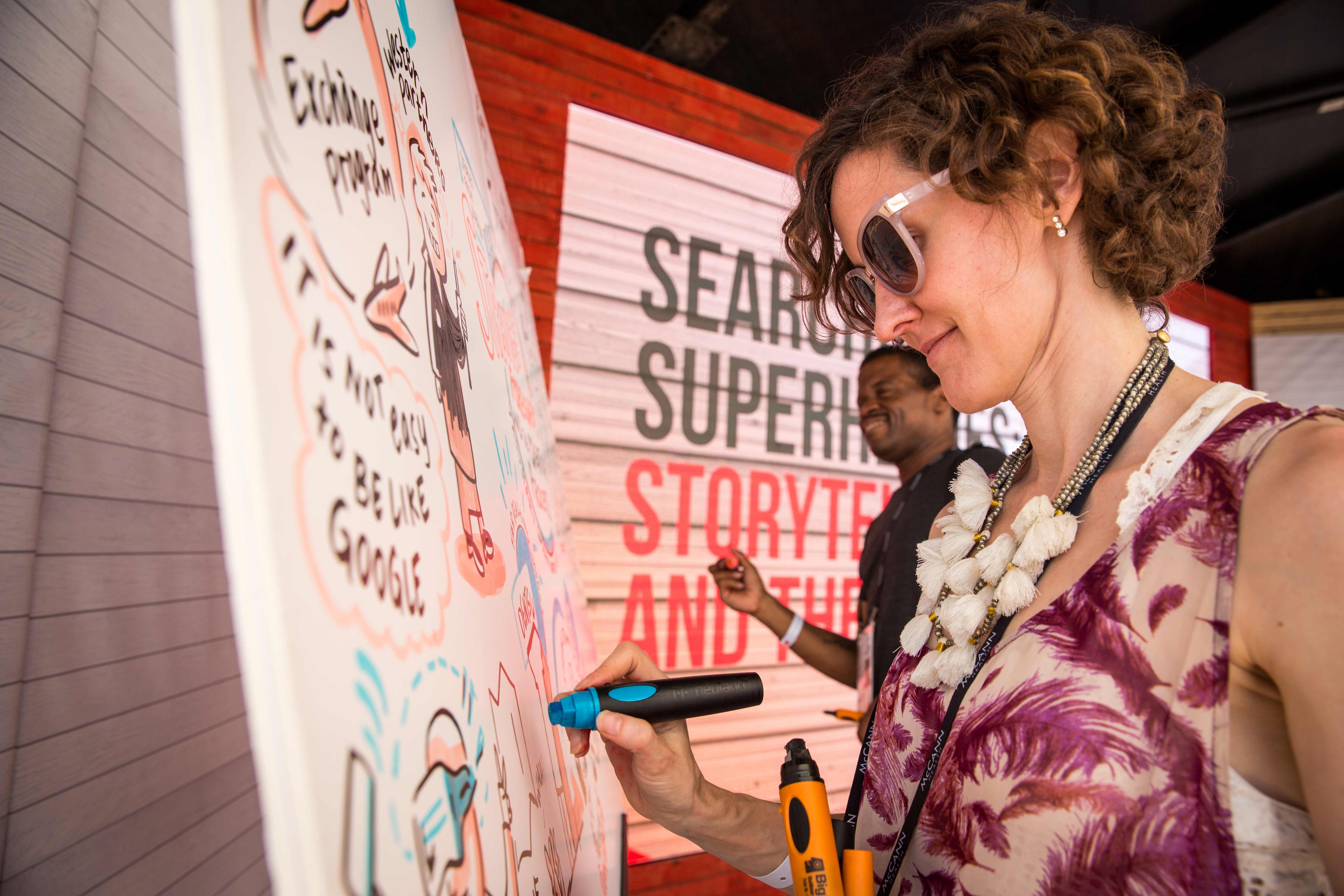 Joe and Sasaki-san agree that their teams have been able to reach greater heights by working together. "The Google team is like a big shovel, and Dentsu is like a small spoon," says Sasaki-san, describing the skillful combination of big ideas and small details that have made this collaboration so successful.