In 2015, the Google Digital Academy invited companies and marketers to take part in a groundbreaking study. The Talent Revolution Survey aims to create a benchmark for the marketing industry as a way of accelerating skills and building digital capabilities. Google Digital Academy Director Shuvo Saha offers a behind-the-scenes glimpse and reveals the results from the inaugural survey.
According to eMarketer, global digital advertising spending will reach $178 billion in 2016, almost 30% of total ad spending. Digital advertising already represents a third of all ad spending in the US, and many forecasts see digital reaching parity with TV in a few years' time. Meanwhile, the UK is the world's leading digital economy. More people spend and buy online as a percentage of GDP than anywhere else in the world.
For the UK marketing industry, this means that accelerating digital skills and building digital capabilities are now more important than ever. But where do we begin? That's the very question that led us to partner with the Boston Consulting Group (BCG), the Knowledge Engineers, ISBA, the IAB, the IPA, the Marketing Academy, Marketing Society and DMA in launching The Talent Revolution Survey earlier this year.
The survey looks at three key areas: to plan, to act and to measure. Fundamentally, this is what marketers do every day. But in digital, it's a bit different because there are nine other critical areas.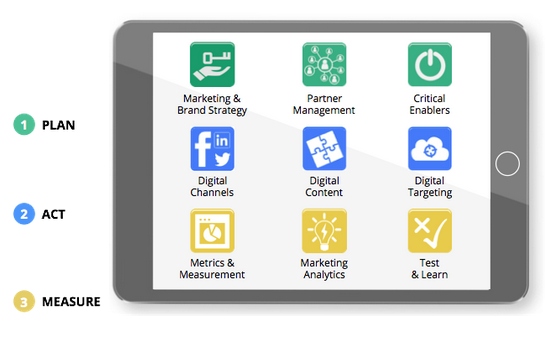 Working with BCG, we then identified 82 best practices, including digital disciplines. These competencies – which were extensively crowdsourced from the industry – ranged from the basics to the more advanced. For example, "Our mobile website experience is optimised for how consumers use it" sat at the simpler end of the spectrum, while "We use data to effectively attribute the value of mobile and determine the right spend levels" appeared at the other. Beyond these kinds of talents and skills, the survey also looked at broader organisational enablers, including leadership, structure and learning.
How did we roll it all up? BCG created a common currency for talking about all of this – the Digital Capability Index (DCI). Scored from zero to 100, the DCI measures how many people agree with a statement and the intensity to which they agree with it. Then for each company, the survey considered two dimensions: performance (where the company falls on the index in comparison to others) and importance (how important a given capability is to the business). This was packaged together as a tailored benchmark report for each company that participated.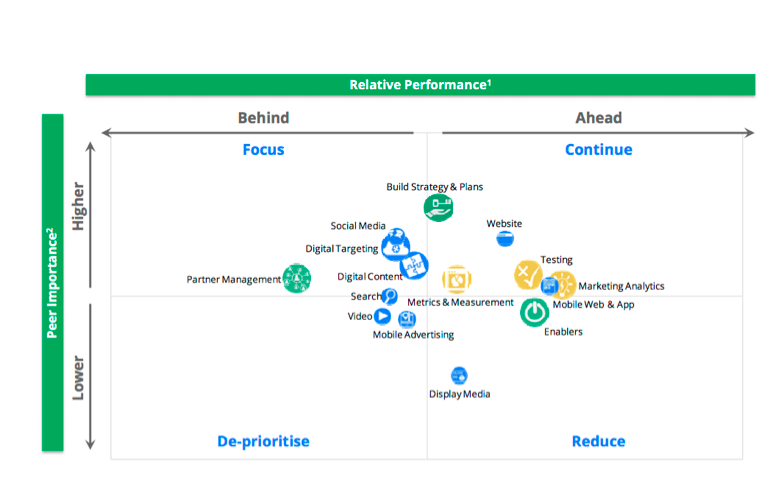 The hope is that each company can see where it sits relative to the wider peer group, and also understand where to prioritise and focus its digital development efforts. So far, 65 companies and 1,188 marketers have participated in The Talent Revolution Survey. The results? As an industry, we're at 57%. That's a B- or a C+ –which probably suggests we have a bit of room for improvement!
With the pace of change showing no sign of slowing, what's next? The good news is that there are a few simple, easy wins for companies that have participated. The survey has been designed so that various questions map to capability and training programmes. The idea is to match the appropriate intervention to the gaps your organisation faces and has identified as the critical ones to fix. We've developed a methodology for this, which you can learn about both through the Google Digital Academy and Squared.
Of course, the journey doesn't stop here. Capability isn't something that's built in a month or a year – it's ongoing. So we'll repeat the survey in 2016, 2017 and beyond, because that will help – both at a company level and at industry level – understand how we're progressing. Next year we're adding more countries and more companies, because with more data we'll be able to develop further actionable insights. So the question is: are you in? Register to participate here.
Bigger and better in 2016
The survey is back for 2016, and it's now available in more markets and is open for agencies, too.