'Search Beyond' is a discussion forum featuring representatives from some of the UK's most innovative independent digital agencies. Each quarter, a group of senior practitioners meet to debate a hot topic in the digital marketing industry, and we'll share the insights and output here on Think with Google.
The first 'Search Beyond' session focused on the following question: Does mobile add complexity to purchase journeys or does it show us the complexity that was always in people's behaviour? With recent research showing that user journeys involving mobile devices contain twice as many touchpoints as desktop or laptop-based ones, and that mobile use increases the likelihood of in-store research and purchase almost two-fold,1 it is becoming increasingly clear that the customer journey is no longer as simple as it was in the days when the web was chained to a desk and last-click attribution was king.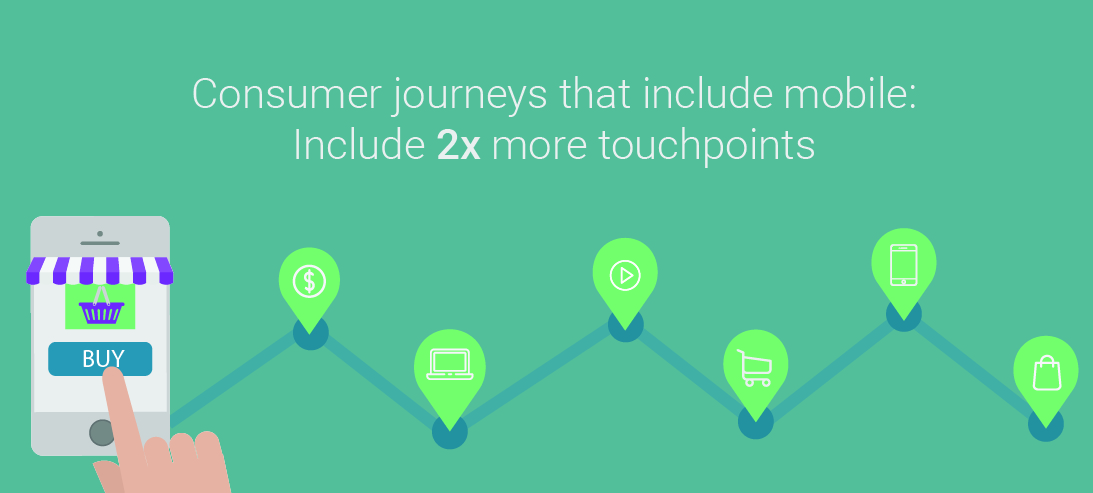 The discussion kicked off with the group considering if this additional complexity is reflected in their own behaviour as consumers. Summing up the unanimous agreement around the table, Hannah Kimuyu, Paid Media Director at Greenlight, said "even when we reach a purchase decision, we now have the opportunity and the technology to go back and look at it again. We've become a bit obsessed." For Kate Jervis, Head of Analytics at NMPi, this behaviour even extends in-store to the checkout queue, saying that "sometimes when I'm waiting to checkout at a store, I'll still be searching for a better price. Attributing across physical and digital then becomes a real challenge."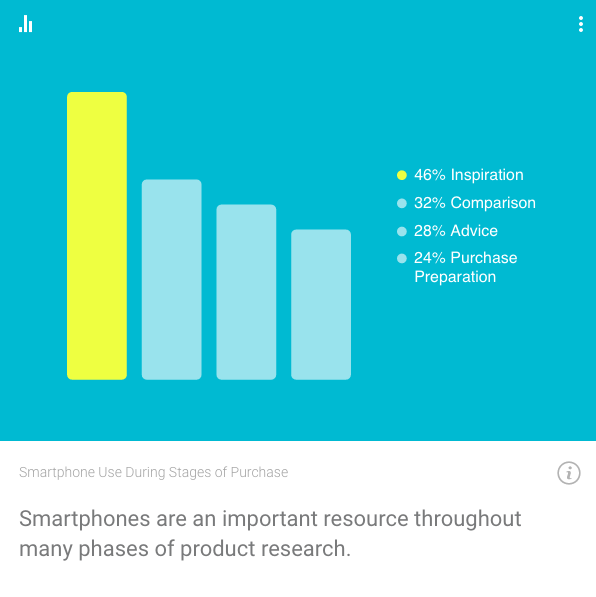 Next, Neil Schwarz, Senior Consultant at user experience design consultancy cxpartners, stepped up to give a brief presentation in which he challenged some of the perceived myths about mobile usage. First up, Neil questioned whether it was always worthwhile thinking of mobile as a separate use case. With 68% of smartphone usage taking place at home and over three quarters of mobile searches happening at home or at work, these devices have become so ubiquitous that smartphone usage doesn't necessarily mean the user is on the go! From this starting point, Neil went on to ask if more touchpoints actually equate to more complexity from the user's perspective. He suggested that the increase in the number of touchpoints for mobile users might simply be because they have more opportunities to engage with brands. Neil suggested that marketers might be better served by orienting their thinking towards needs and goals rather than focusing on individual devices.
Summing up his advice to the group, Neil proposed that in the face of complexity, it is important to ensure that the simple things are done well. He suggested focusing on mobile performance, with site speed a critical metric, and argued the importance of designing so that user experiences have parity across devices. From this proposal, the group then went on to consider whether perceived complexity in mobile experiences might simply be down to bad design. Ben Knight, COO of Croud, shared his experience, saying that with conversion rates up to 4x higher on desktop devices, "very few businesses are building mobile first", with the result that converting on a smartphone is still not as easy as converting on a traditional computer.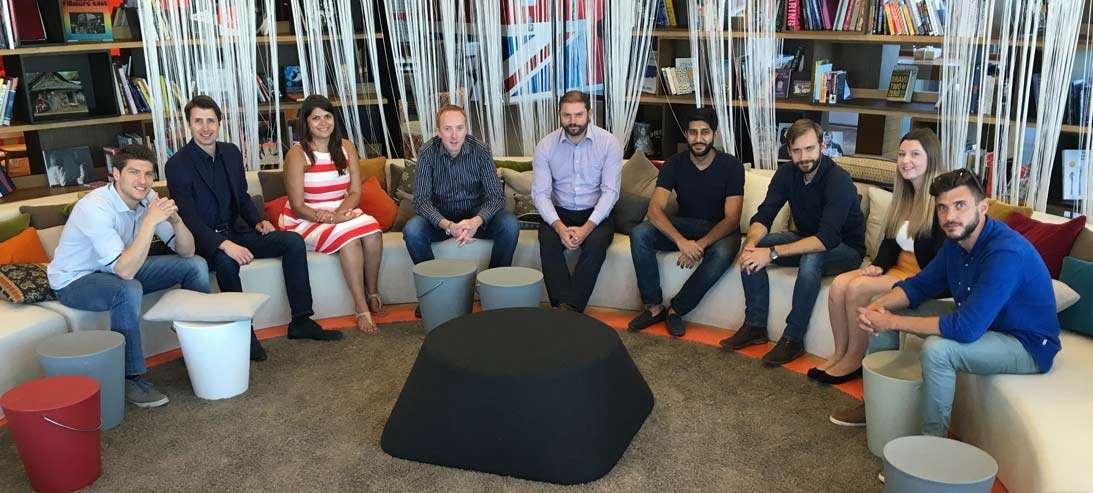 On this topic, Vim Badiani, Head of Search at Merkle | Periscopix, cited his own recent experience of trying to buy a flight on a mobile website, saying that he was eventually forced to switch to desktop because of the poor mobile user experience. For Vim, this reflects a common issue faced by businesses, where a lack of detailed understanding of mobile users' needs and intentions leads to "a lack of prioritisation, where companies are simply trying to get as much of their desktop site onto mobile without asking what people want." Francesco Curatolo, Paid Media Director at iCrossing, concurred, saying that sometimes mobile sites "present poorly displayed content and truncated text that hinder the chance of conversion," with not enough attention paid to ensuring that site content and features work seamlessly and quickly across all devices and models.
With many attendees agreeing that businesses are not yet paying enough attention to mobile user experience, the obvious follow on question was why not? The first culprit was quickly identified as incomplete data, with last-click attribution regarded as inadequate in measuring the contribution of devices higher up the purchase consideration funnel. Maria Yiangou, Group Account Director at All Response Media, believes that the problem isn't so much doubt about mobile's importance and viability, but the issue of "true cross device measurement and reporting." Consensus was quickly reached on the need for better measurement, with the development of Data-Driven Attribution being seen as a big step forward, though several members of the group did point out that while incomplete data is seen as a problem for digital, many older marketing channels make do with far less.
Last click attribution: measuring the return on investment based on the last click a customer makes before purchasing. Data driven attribution: Using mathematical models to work out the value of each step of the purchase journey.
However, for Tom Manning, Head of Strategy at Forward3D, the issue is not just one of measurement, but of strategy and approach: "Mobile is often considered its own channel, but it should be a part of every channel." Altering the way clients think about a problem is seldom easy, so from this starting point, the group moved on to discuss strategies and techniques for making clients more comfortable with the ambiguity that arises from complex user journeys and imperfect data. Considering this issue, Andrew Tickner, PPC Director at Jellyfish, emphasised the importance of testing and learning - including setting aside specific budgets for marketing "research and development" - and then using those results to educate clients.
Having started out exploring the idea that mobile adds complexity, ultimately the group reached a more positive hypothesis, identifying complexity as an inevitable side effect of a medium that offers unprecedented access to the customer. There was also agreement that businesses should perhaps be concerned less with thinking about mobile in terms of campaigns and strategy, and instead remember that it is simply a device for making connections - one that users have already embraced, and that brands should invest in or miss out on chance to communicate directly with their customers. From their own perspective as agency practitioners, the group ended the session agreeing that with mobile playing an increasingly central role in purchase journeys, marketers have a great opportunity if they can interpret the signals they receive, track users effectively and make appropriate decisions around strategy and tactics.
Over the next few months the group will share more thoughts on this subject with the Think with Google community, answering questions such as What does building mobile first mean? What are the challenges and solutions for mobile measurement? How does technology sometimes change behaviour?.
The group will reconvene on 30th November to discuss another Search Beyond topic: automation and artificial intelligence.
The "Search Beyond" contributors include:
Tom Manning, Head of Strategy, Forward3D Vim Badiani, Head of Search, Merkle | Periscopix Ben Knight, COO, Croud Hannah Kimuyu, Paid Media Director, Greenlight Maria Yiangou, Group Account Director, All Response Media Kate Jervis, Head of Analytics, NMPi Andrew Tickner, PPC Director, Jellyfish Francesco Curatolo, Paid Media Director, iCrossing.