We've always searched for answers; but now we're asking bigger questions. We used to Google 'what?' but now we also want to know 'how?', 'where?' and when?'. The way people search has evolved. And so have the search tools available to advertisers.
With innovative features constantly being added to search capability, here are five ways that can give brands a quick and significant competitive advantage through their search campaigns.
1.Significantly increase click through rates using countdown ads
Brands can use an ad customiser tool that lets them show highly relevant text ads to their customers, in real-time, even when they have thousands of products or services on offer. It's a great way to create a sense of urgency, for instance, letting the consumer know how long a sale period may run for.
Clarks used countdown ads over the Black Friday/Cyber Monday weekend and noticed a 32 per cent uplift in their click-through-rates with conversion rates 3 per cent above static ad rates. The upcoming Father's Day celebration is one example of a great opportunity for retail brands to experiment with ad customisers.
2. Show off reviews in search with a 'don't take our word for it' tool
Reviews are becoming an increasingly popular way for consumers to assess and influence their research and purchasing decisions. Advertisers have long seen the benefits of mentioning positive reviews in their ads. Brands can share those positive write-ups, awards or third-party rankings with potential customers through 'review extensions' as an extra line of text beneath a search ad.

3. Make it easier for customers to find your mobile apps
There are millions of apps being introduced every day, 60 per cent of which have never been downloaded [Source: New Relic, 2013]. To ensure brands reach as many potential users for their mobile app as possible, they can use a Keyword Planner tool_to create an extensive keyword list.
Using this tool, advertisers use search data from Google search and Google Play to suggest all the related terms people might be using to search for your app. For instance if you were a food delivery app you could add 'food delivery' to the tool and it would also suggest related terms like 'restaurants that deliver'.
FarFaria, a leading children's e-book app, used the Keyword Suggestion tool to expand the keyword list for its app install campaigns and unlocked 30 per cent more app downloads while maintaining a cost-per-install that was 50 per cent below other mobile networks.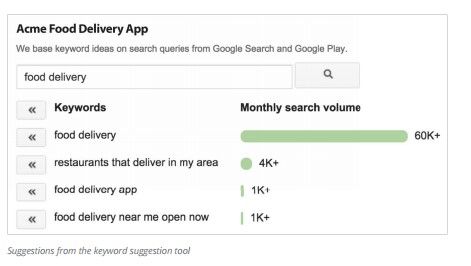 4. Make search ads actionable with click to call campaigns
We're never far from our smartphones and when we're using our mobiles to search we often prefer to talk to someone about a product or service. Whether booking a car rental, getting an insurance quote, or ordering a pizza, 70 per cent of mobile searchers call a business directly from search results.
Brands can create call-only campaigns so that potential customers can prominently see a phone number, business description and call button, right at the moment they are searching.
5. Build brand love and trend spot with search ads to drive direct sales
Search ads have primarily been used towards the end of a customer journey to convert online sales. But innovative brand marketers are starting to use them throughout the purchase journey. Search ads data can be used to understand, reach and engage an audience, ultimately driving sales and raising brand awareness. L'Oréal Paris has put this into practice.
It used search to find a considerable rise in search terms around the popular celebrity trend of flaunting ombré hair. It realised that consumers were missing out on how they could achieve the look at home. L'Oréal Paris responded to this insight by developing and launching the world's first DIY Ombré solution. The brand was able to stay close to the consumer; 50% per cent of ombré  hair users were new to the category, most under the average age of the typical hair colour consumer.