Valentine's Day is a time for lovers, but also an opportunity for businesses, as consumers spend big to mark the day in style.
Valentine's Day is traditionally celebrated by people who've been lucky enough to find each other, but that doesn't meant that there isn't still a fair amount of searching to be done along the way. With total consumer spending reaching £550m in 20161, it's not just the most romantic day of the year, but also one of the biggest retail events. So, to help businesses take aim with Cupid's arrow, we're lifting the lid on some of the most alluring trends and insights from our data.2
Looking for that
someone

something special

In 2016 we saw 2.5x more search queries looking for gifts for 'him/boyfriend/husband' than for 'her/girlfriend/wife', though we also noticed that searches for gifts for girls are rising nearly 9x faster than gifts for guys. Clearly somebody somewhere realised that they had some catching up to do! The data also reveals that married couples are less likely to research gifts for each other, with 4.6x more searches relating to 'boyfriend/girlfriend' than 'husband/wife'. In terms of timing, although women do tend to start searching for gifts earlier than men, there's still a significant proportion who leave it to the last minute, with 33% of searches relating to 'him/boyfriend/husband' occurring within the seven days leading up to 14th Feb (compared to 41% for 'her/girlfriend/wife'). In 2017 we expect fully half of all Valentine's Day searches to come from mobile devices, with significant mobile activity on the day itself as people look for last-minute gifts.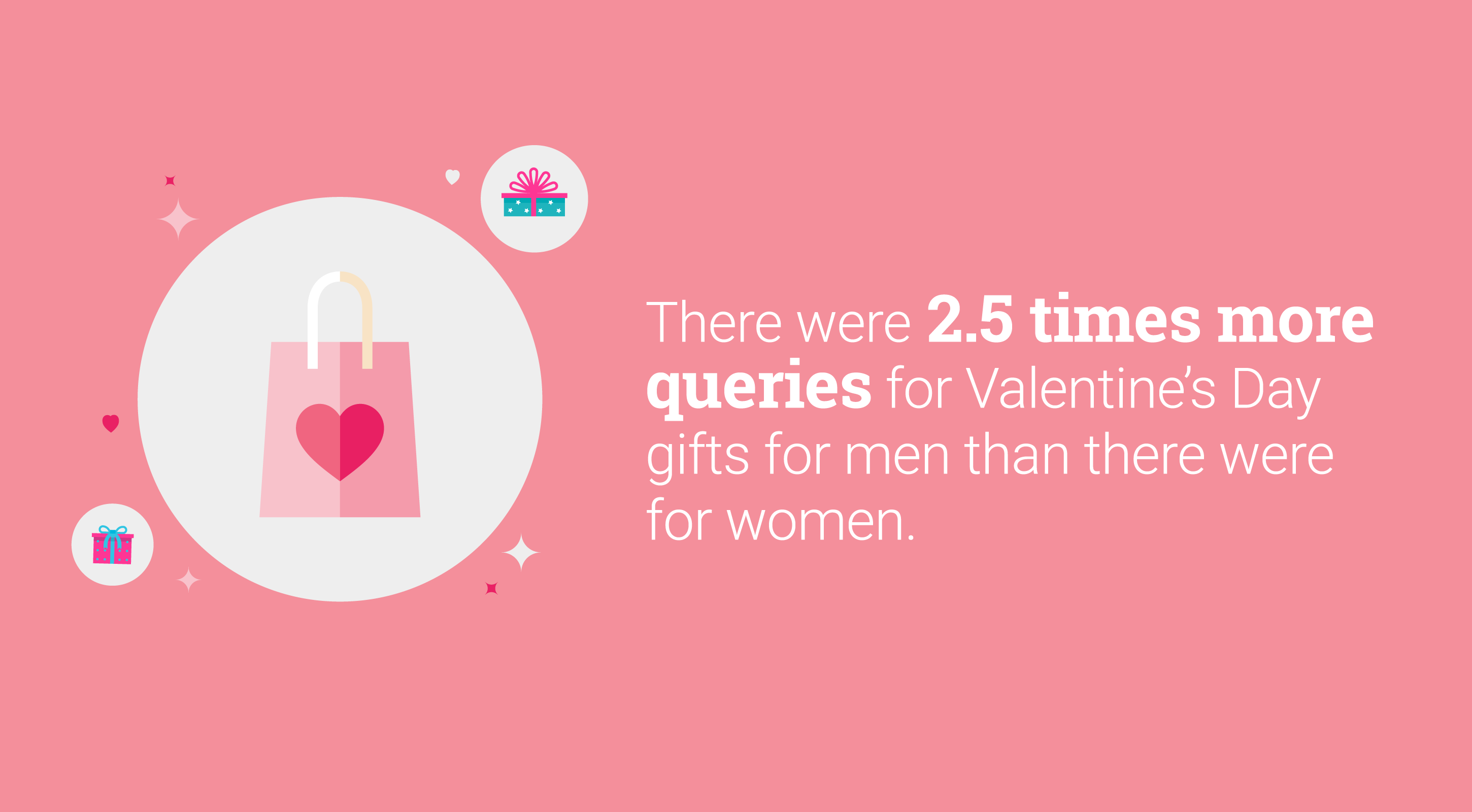 Looking for love (and dinner)
Of course, presents aren't the only thing people are searching for in the run up to Valentine's Day, with queries around advice on how to ask someone out peaking during early February. Interest in restaurant booking also increases during February, reaching a peak on the 13th as people look for last-minute reservations. It's worth noting though that this tradition seems to be on the wane, with restaurant searches during the first two weeks of February down by 2% year on year between 2015-2016.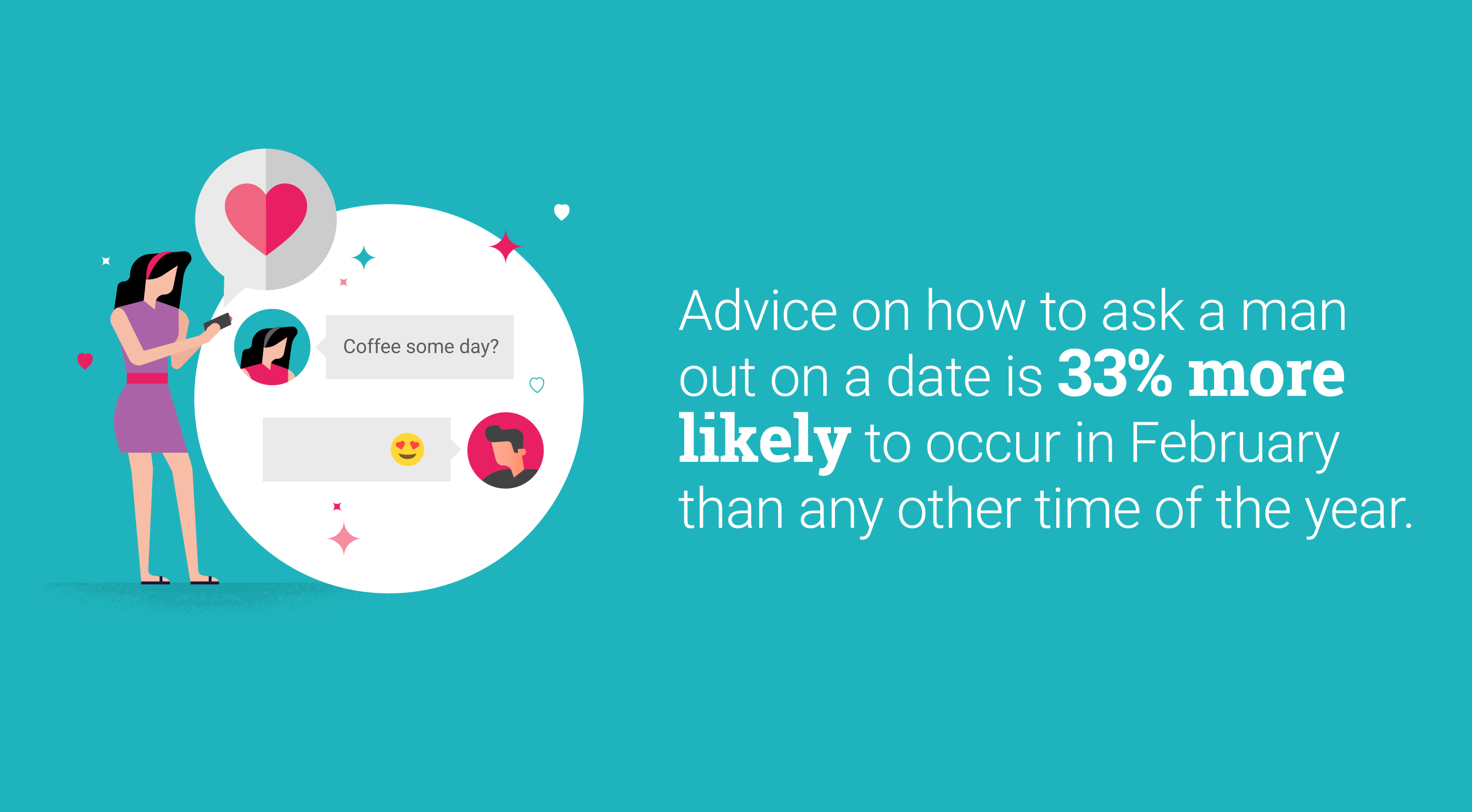 Looking out for number one
Starting with China's Singles Day event, we're also seeing growth in alternative takes on Valentine's Day, with interest in the likes of Singles Awareness Day and Galentine's Day (popularised by TV show "Parks and Recreation") increasing by as much as 44% year on year. Beyond this, there also seems to be more of a tendency to look for the funny side of romance, with YouTube searches for the song "All By Myself" increasing by 175% on Valentine's Day 2016.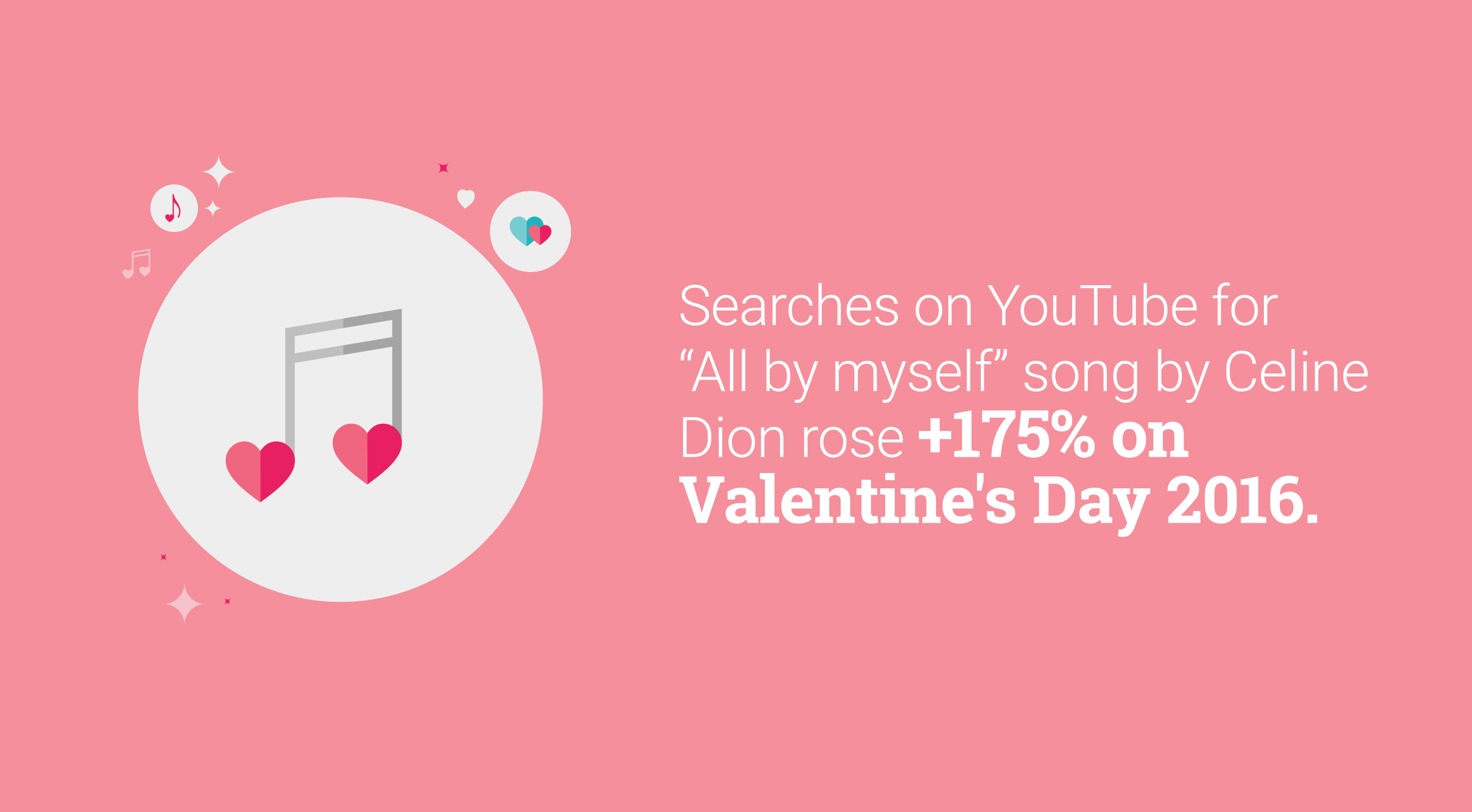 As you'd expect for a day so closely linked to how we see ourselves and each other, attitudes and behaviour around Valentine's Day evolve as we evolve. Traditions wax and wane, and so do the retail trends associated with them, but even if the course of true love never did run smooth, hopefully these pointers will help brands stay on the straight and narrow this year!

Sources:
1. Source: IRI/Mintel Seasonal Shopper S/S 2016
2. All other data: Google internal, Feb 2016, UK