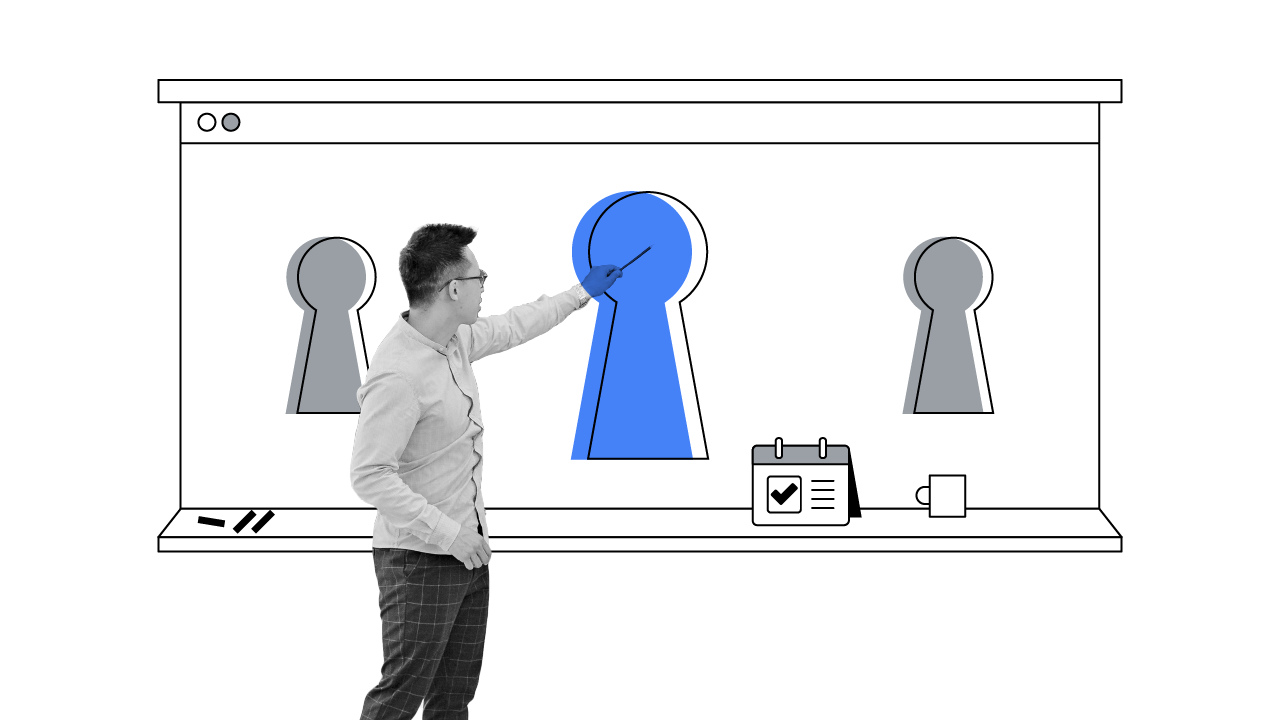 Today, airlines are dealing with customers who are sceptical about sharing their personal information online, but still want to see products tailored to their flying habits.
We see this challenge everywhere: Companies want to effectively market to people who want both private and relevant online experiences, while also taking into account the deprecation of third-party cookies.
A new generation of AI-powered solutions are helping brands meet this challenge. Specifically, three Google tools — Google Analytics 4, enhanced conversions, and consent mode — are exceeding expectations in both forging customer relationships and driving performance at top brands such as carmaker SEAT, airline Air France, and one of the biggest South African online fashion retailers.
How a South African online fashion retailer used enhanced conversions to track customer journeys despite privacy updates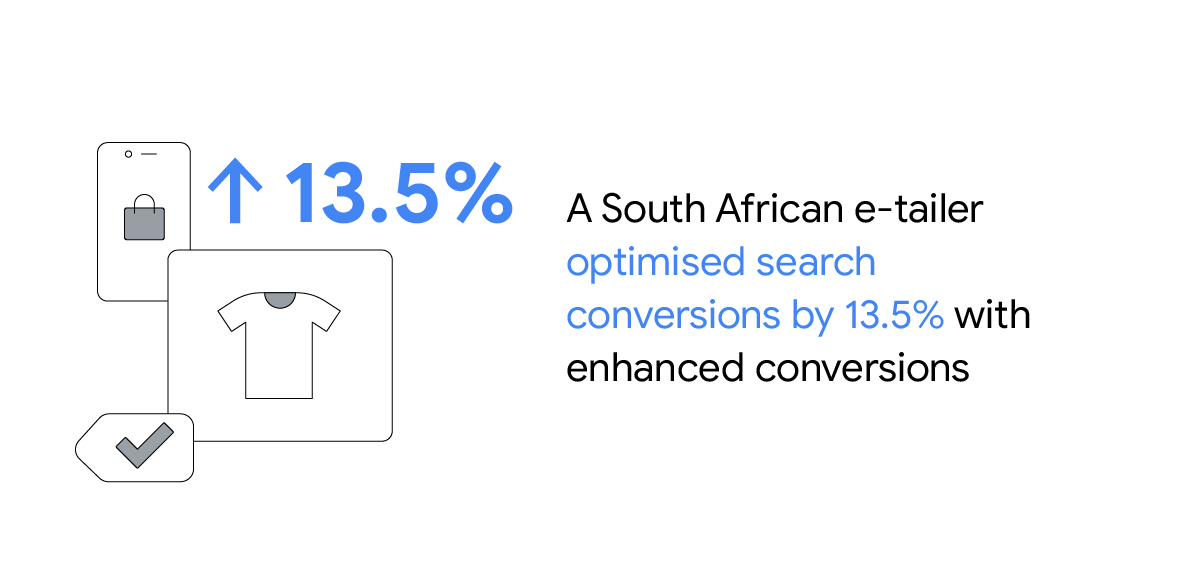 A leading online fashion retailer in South Africa became aware that a large percentage of its customers were converting on devices and browsers affected by privacy updates. The team worried that the widespread changes to privacy regulations would lead to blind spots and drop-offs in conversion measurement. This would mean less insight into their customers' journey and, in turn, a less personalised relationship.
Maximising search conversions and having the freshest and most robust data is business critical, that's why the online retailer turned to enhanced conversions.
Erasing blind spots and identifying gaps via two parallel conversion pipelines
Deploying enhanced conversions securely matched the fashion retailer's fully encrypted customer email and phone numbers to Google's internal signed-in users. On the backend, two parallel conversion pipelines were created: one pipeline only collected data from the pixel; the other one collected data from both the pixel and enhanced conversions. The differences in the two pipelines helped to uncover common user journeys and identify gaps leading to missing conversions and incomplete cross device attribution.
This effort resulted in a lift of 13.5% in Search conversions, which led to increased revenue and profitability.
What are enhanced conversions?
Enhanced conversions help companies enable more accurate conversion measurement. First-party data can be hashed (encrypted) and securely transmitted to Google, then matched against signed-in Google accounts to more precisely attribute campaign conversions to ad events, such as clicks and views.
How SEAT & Cupra geared up for more insight from less data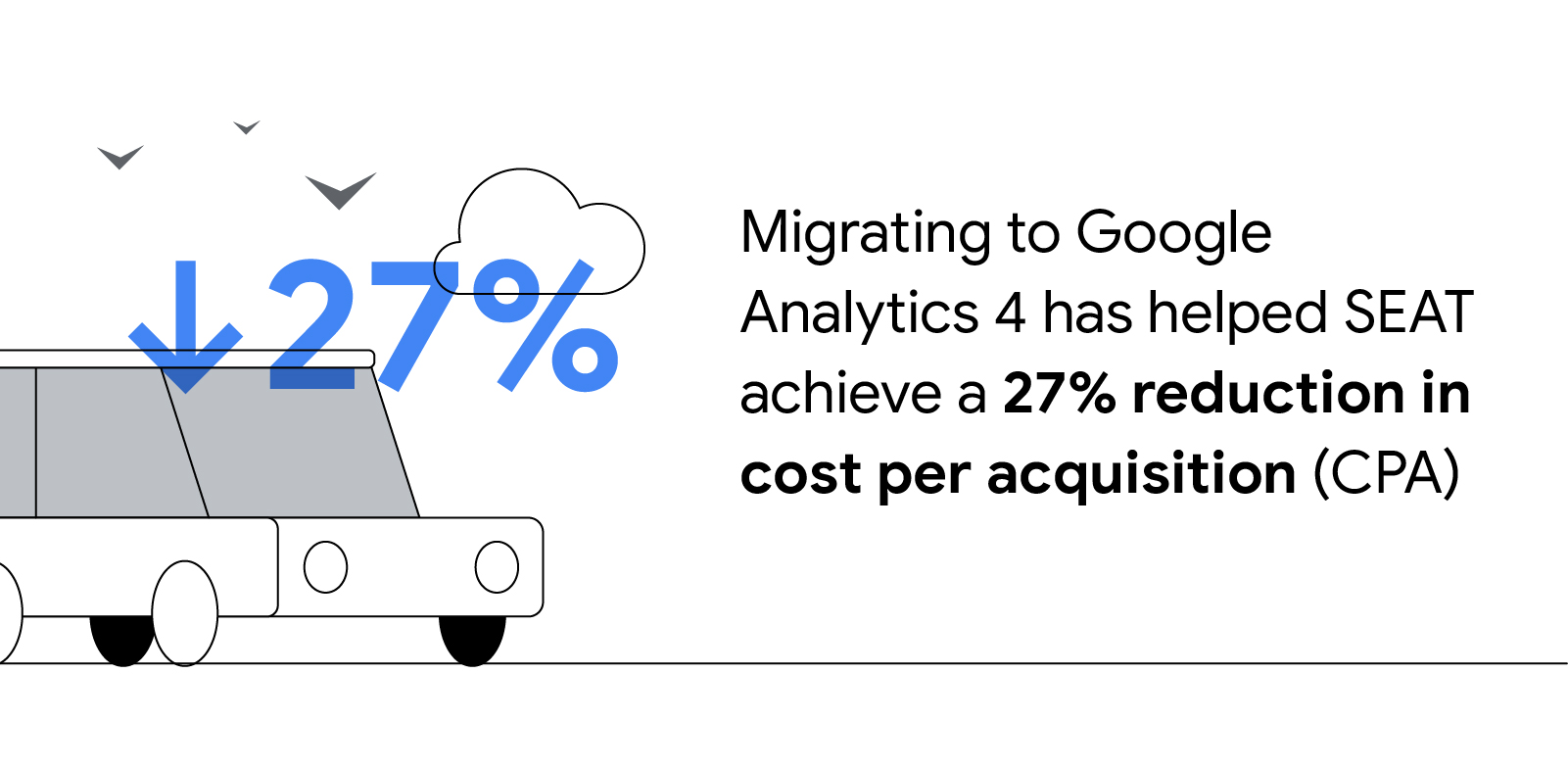 Car manufacturer SEAT S.A. realised early on that third-party cookie deprecation will impact the marketing strategy for their two brands SEAT and Cupra, especially how they measure complex customer touchpoints. Buying or leasing a car can involve dozens of online searches before the customer makes a decision.
In response, Adrià López, SEAT and Cupra's global data driven marketing manager, heightened his focus on the team's first-party data collection and utilisation strategy to better serve customer demands. He explains: "Customers are deciding how they want to be treated by brands. We can respect their choices while still working to understand their needs."
This is going to be key for how we reach a new generation of customers who care about privacy
The team complemented their digital marketing technologies with Google Analytics 4 (GA4) to use data "much more efficiently and effectively", said López. They may see less data than they are used to, but they are able to do much more with it. Rather than casting the net as wide as possible — with lots of data — GA4's predictive audiences feature, for example, creates a matrix of audiences that allows marketers to better qualify and reach the most relevant customers.
The switch to GA4 has already helped deliver an impressive 27% reduction in cost per acquisition (CPA). But López highlights the less quantifiable benefits of their privacy-first mindset. "More and more, we are in a position to talk to our customers about their data in a way that goes beyond 'legal talk' and helps them feel comfortable with our brand," he says. "And this is going to be key for our customers who care about data privacy."
What is Google Analytics 4?
Google Analytics 4 (GA4) is an analytics service that enables you to measure traffic and engagement across websites and apps. It features privacy and performance-enhancing controls such as cookieless first-party measurement and activation, predictive analytics, and behavioural and conversion modelling. GA4 is replacing Universal Analytics and Analytics 360 in summer 2023 and summer 2024, respectively.
How Air France took off into a new privacy landscape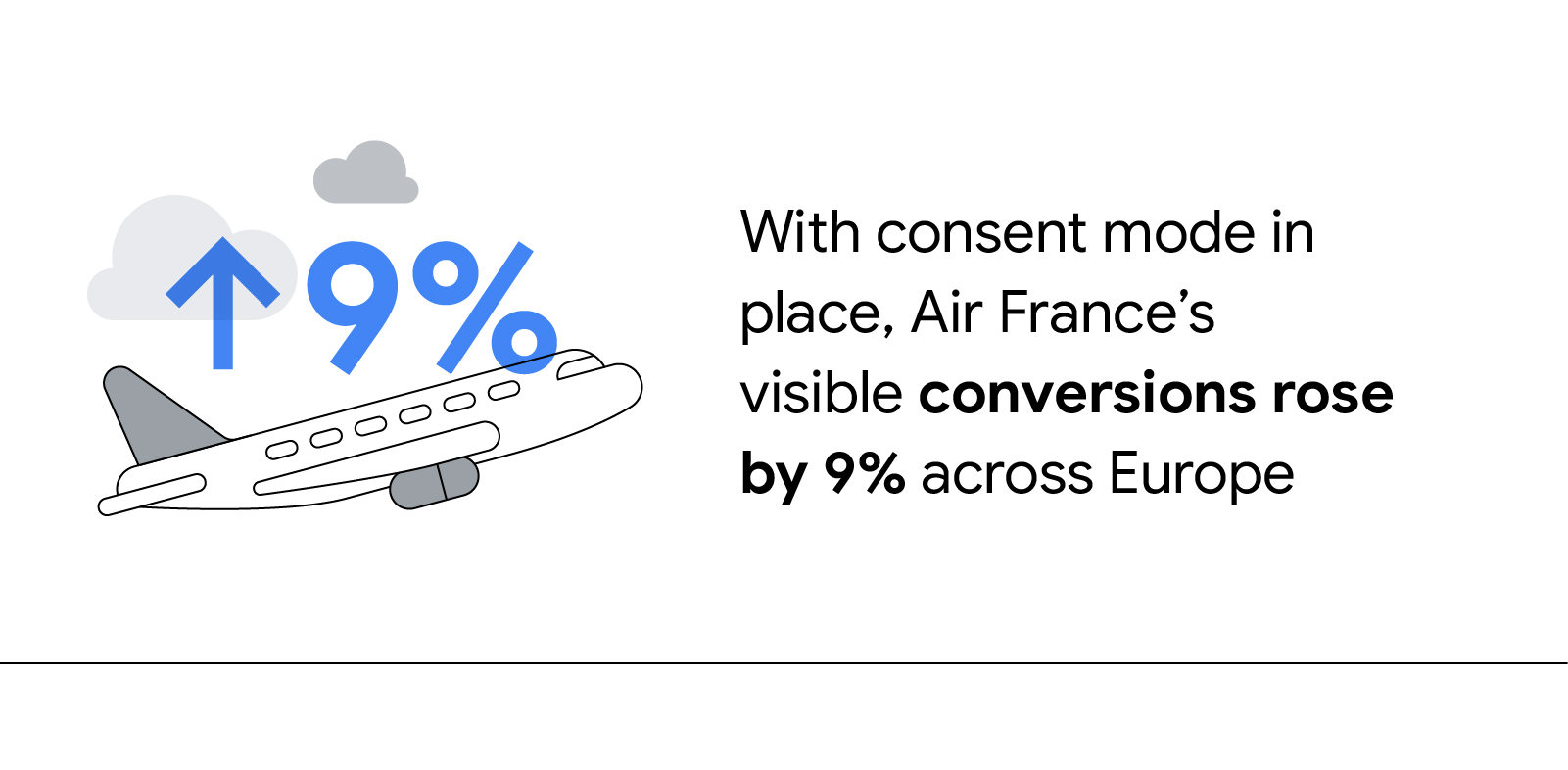 Air France's digital marketing strategy was under pressure as privacy regulations tightened over the last few years, in what was already a difficult time for airlines. Regulatory guidance required the flag carrier to update its cookie banner, and there was concern within the team that fewer customers would accept cookies, which would in turn impact their ability to understand the complex journeys to conversion amongst airline customers.
We're only beginning our privacy journey, and we know there will be further evolution
Gauthier le Masne de Chermont, Air France's director of e-acquisition, explains that these journeys can become frustrating if the brand isn't able to understand people's individual needs. "For example, a customer might switch between needing a business or economy cabin depending on whether they're travelling for work or with family. That could impact whether they need to check in luggage and purchase other ancillary products."
This flight booking experience provides an excellent example of how personalisation can be so helpful for customers, and why brands such as Air France are so keen to retain the ability to offer a more customised experience, even in the face of growing privacy restrictions.
Like other airlines, Air France lost visibility of about 20% of their conversions when recent regulatory guidance came in "from one day to the next, more or less", according to le Masne de Chermont.
With the support of Performics, Air France's paid search media partner, the team implemented consent mode to help model for lost conversions. Consent mode enables Google to model for any conversion gaps generated by a user's cookie consent choices. Air France and Performics' goal was to preserve customer privacy; and continue to provide bespoke flight booking experiences.
With consent mode live, Air France saw an average uplift of 9% in conversions to online flight sales across Europe. "We're only beginning our privacy journey, and we know there will be further evolution soon," said Le Masne de Chermont. "But this important first step we've taken with consent mode gives us confidence in the face of a new, and continually evolving, privacy landscape."
What is consent mode?
Consent mode helps companies solve any measurement gaps when users decline to share their data. When site visitors decline to share their data via the homepage cookie banner, organisations are still able to understand overall user conversions trends using existing data from consenting website visitors.
A privacy strategy suited to your customers
Privacy: Evolving regulation demands it and the people you want to connect with expect it. And with privacy-preserving marketing tools such as Google Analytics 4, enhanced conversions and consent mode at your fingertips, it's already possible to meet these privacy requirements while also maintaining your business objectives.