We're in the middle of a third paradigm shift. The first shift was the arrival of the internet, with its revolution in information and services. The second was the explosion of mobile computing, driven by the adoption of smartphones. And today, advances in artificial intelligence (AI) promise to deliver transformations that are even more profound, for both consumers and businesses.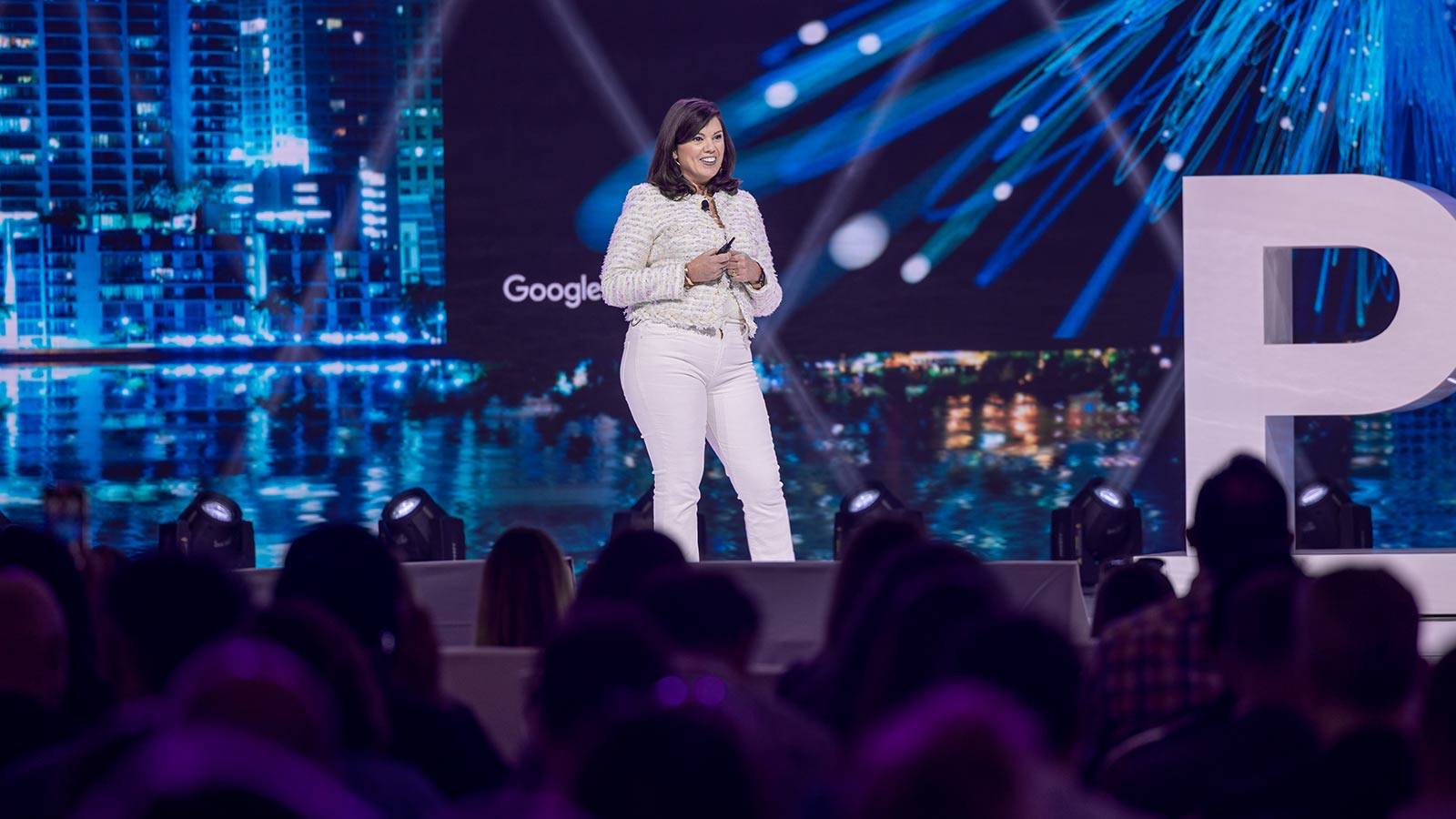 Be bold
As with the internet and smartphones, the emergence of AI is a critical development for businesses. But how best to strategize? Naturally, it's important that we exercise caution in the face of uncertainty to mitigate potential risk. As with any powerful new tech, we must actively work to understand AI and its implications for our customers and marketing activities. Remember, we're not competing against AI, we're competing against businesses that are already using AI.
The good news: Chances are, you're already using AI. Here at Google, we've been layering it into our products for years. From autocomplete in Search to captioning on YouTube to Translate's mastery of over 100 languages, our products have gotten steadily better as a direct result of this technology.
Eighty percent of marketers are already using at least one AI-powered Search ads product as a business multiplier right now.1 And tests have shown that advertisers who upgrade their exact match keywords to broad match in campaigns using a target cost per acquisition can see an average of 35% more conversions.2
With AI, we'll discover endless possibilities for creativity through direct collaboration and experimentation.
Performance Max offers another useful example. With this product, advertisers bring their business objectives, first-party data, and some creative assets. Google AI will then optimize marketing campaigns across Search, YouTube, Discovery, Maps, and more, meeting customers wherever they are. Advertisers using Performance Max are seeing an 18% uplift in conversions, up 5% since last year, showing just how quickly Google's AI models are advancing.3
Be creative
Performance Max is about to get even more powerful. We recently announced we're incorporating generative AI to make it even easier for advertisers to create custom assets and scale them in a few clicks. Just provide your website, and Google AI will learn about your brand, populating your campaign with text and other relevant assets. We'll even suggest new images generated just for you, helping you stand out to customers across a wide range of inventory and formats.
With the power of AI, we'll discover endless possibilities for creativity through direct collaboration and experimentation. Today, AI can help you write a form letter or optimize your media mix. Tomorrow, it may overhaul your creative workflows, freeing you up to solve entirely new creative and strategic challenges.
We are rapidly moving to a world where the constraints on what you can create in digital spaces is limited only by your imagination.
For example, AI is helping The New York Times organize 7 million photos from over 100 years of reporting. Working with Google Cloud, the Times has digitized its vast photo collection, which had been stored in hundreds of filing cabinets three stories below street level in a space called the "morgue." But digitally storing the pictures is only part of the story. To make the archive accessible and useful, the Times used AI to "read" the images, not only by scanning text in the images and notes written on the back but by recognizing objects and places in the photographs, preserving annotations, and making the archive searchable. Now Times journalists can use this resource to report stories rooted in deep historical context.
Generative AI is opening up even more possibilities, and we are rapidly moving to a world where the constraints on what you can create in digital spaces are limited only by your imagination.
Be curious
What will this mean for all of us as marketers? For one, the gap between coming up with a great idea and deploying that idea will shrink considerably. For example, the new Product Studio tool uses generative AI to help businesses of all sizes create a range of high-quality product imagery. Product Studio can create custom product scenes for seasonal or trending opportunities, remove distracting backgrounds, or even increase the resolution and sharpness of your product photos without having to go through expensive reshoots.
As we move boldly toward this future of creative possibility, we also must take a responsible approach.
These are powerful technologies with consequences for individuals and organizations that are still not well understood. As we move boldly toward this future of creative possibility, we must take a responsible approach. We can't see around every corner, but we can anchor to principles, respond to challenges that arise, and partner with researchers, governments, and communities to ensure we get it right.
I've been asking myself and my team some tough questions as we navigate this third paradigm shift. Here are a few questions you can ask as your teams figure out how to harness the power of AI.
Are you bold enough to think expansively about how AI can help not just your marketing but your entire business?
Are you creative enough to see beyond precision in your marketing and uncover possibilities to emotionally connect with customers?
Are you curious enough to be the student today so you can lead your organization to an AI transformation as a teacher tomorrow?