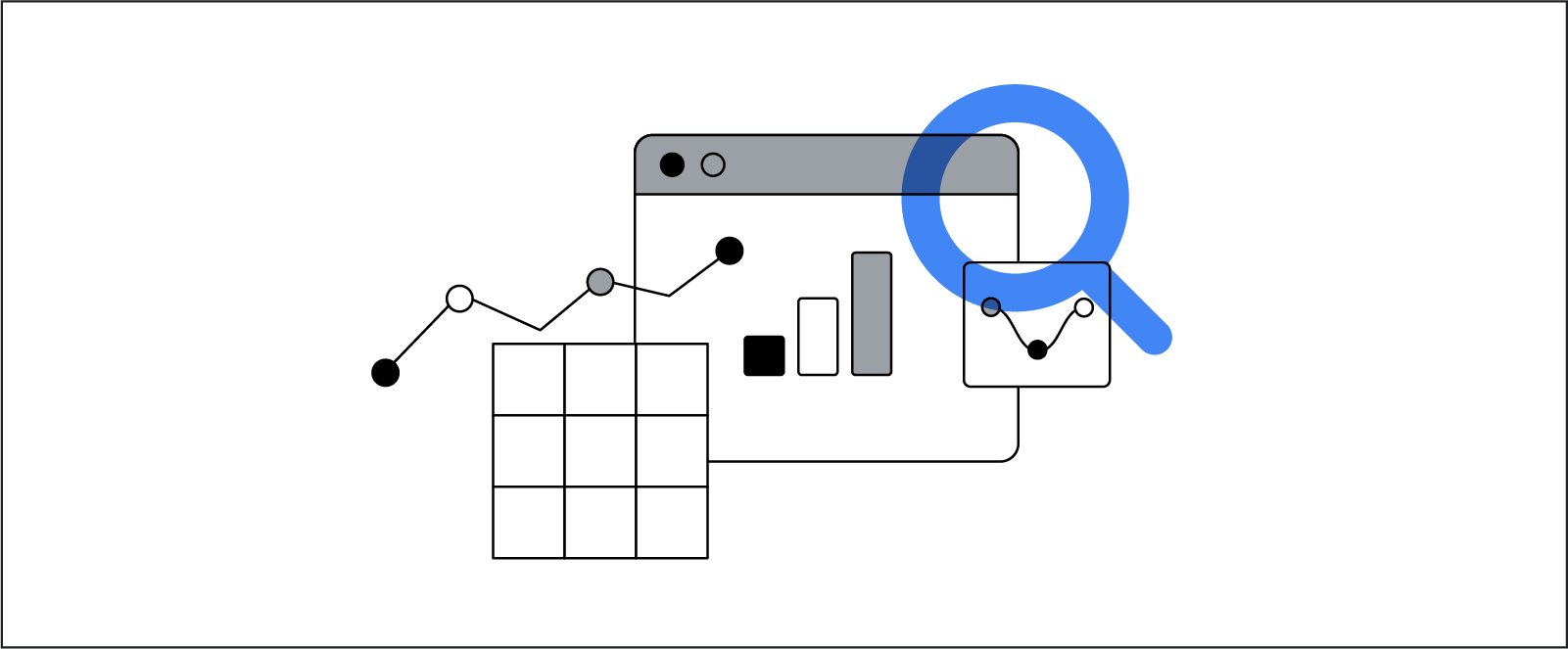 Data is the key to smart business decisions. And as marketers around the globe respond to changes in consumer behavior brought on by COVID-19, effectively using data will be crucial to maintaining customer loyalty and driving new revenue streams.
Brands now capture data from more customer interactions than ever, from apps, websites, and connected devices, and in response to marketing programs like email, social, digital ads, and more.
With this context in mind, Google partnered with Forrester Consulting to understand how marketers are using digital analytics today and how they want to use digital analytics in the future. Forrester surveyed 750 marketing decision-makers from large enterprises across various industries in the U.S., U.K., France, Germany, Australia, and Japan.
The results revealed that marketing leaders are having difficulty managing the volume of data they're taking in — and are doing so while making customer privacy and data security a priority. To help with these challenges, they believe machine learning will be critical to future success.
Fewer than half use cross-platform tools
Marketers who feel like they're struggling to manage, organize, and synthesize all their data certainly aren't alone. More than half of those surveyed say simply managing the volume of data is a huge challenge.1 Their data is siloed with different teams and the analytics tools they've used in the past haven't been able to keep up.
And despite the fact that 84% of decision-makers consider cross-platform analytics "critical" or "very important," only 43% have cross-platform analytics tools implemented. That means that many are using separate tools to analyze data from their websites versus mobile apps, making it difficult to get a complete picture.2
Analytics platform instrumentation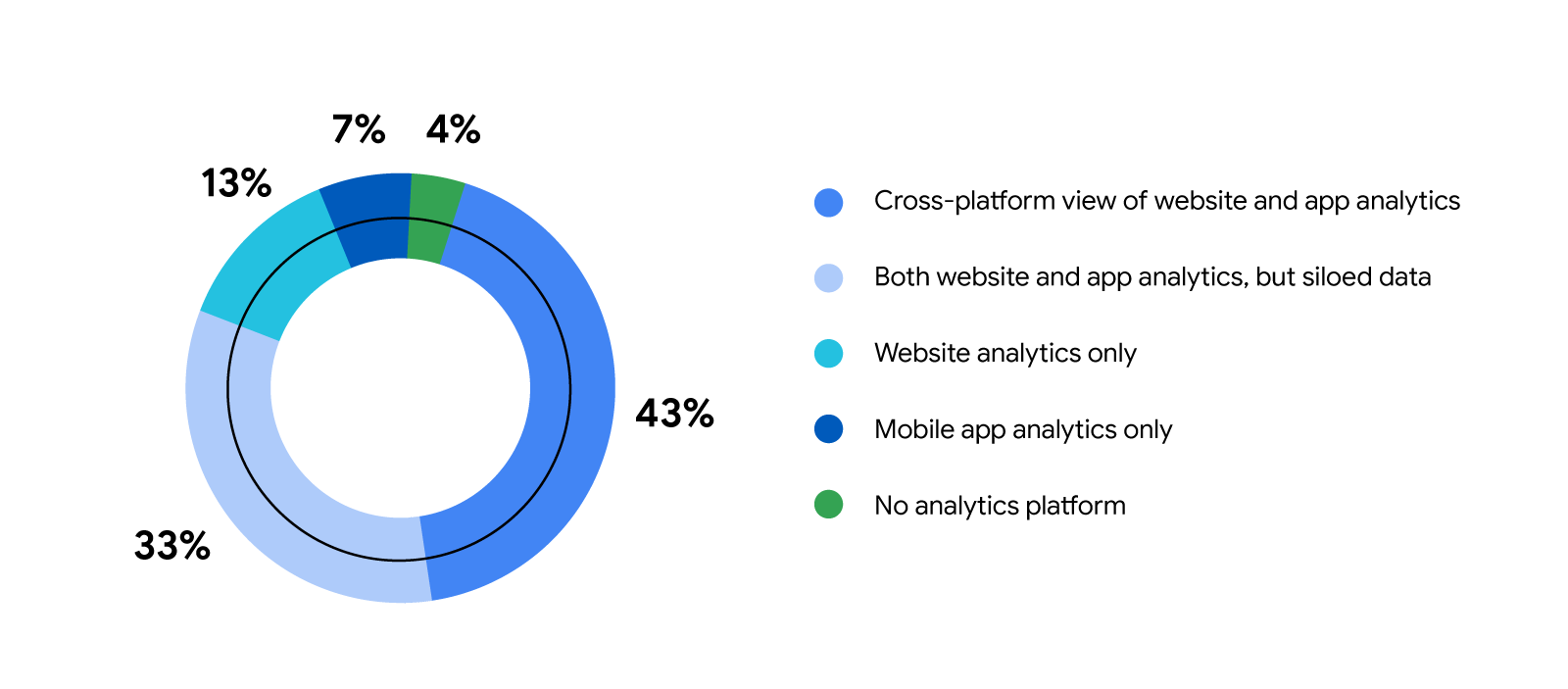 Solving for privacy is a must
Privacy and data-protection regulations are increasingly top of mind, and it's imperative that analytics capabilities and solutions reflect that. Whether it's GDPR in Europe, the California Consumer Privacy Act, or Brazil's Lei Geral de Proteção de Dados (LGPD), marketers are accountable for being responsible stewards of their customers' personal information.
Marketing executives have realized they must prioritize investing in tools and building processes that enable them to protect customers' information to preserve trust.
Sixty-four percent of executives surveyed by Forrester say their companies are expanding their privacy and data-management controls.
In response, 64% of executives surveyed by Forrester say their companies are expanding their privacy and data-management controls, while exactly half say they would welcome solutions that help unify user behavior across platforms and devices in a privacy-safe way.3
Automation and machine learning surface new insights
The Forrester survey also reveals a gap between the crucial role machine learning can play in creating high-value customer experiences and the ability of marketing organizations to use machine learning and automation effectively.
Four out of five executives say that the ability to generate insights using machine learning is critical to their organization's success, but only 44% say their current efforts are very effective. More than half say their digital analytics solution lacks the machine learning and automation capabilities needed to achieve their marketing objectives.4
But marketers who are able to connect behavioral data across formerly siloed products and touchpoints are uncovering new information with the help of machine learning. For example, advanced measurement models provide faster and deeper insight into complex customer behaviors, enabling marketers to act on performance insights. Nearly four out of 10 decision-makers say digital analytics have improved their ability to deliver customer insights to product teams, which results in better, more personalized customer experiences.5
Looking to the future
From the research, it's clear: The organizations that use data most effectively are those that have invested in cross-platform tools, adopted a privacy-centered mindset, and are harnessing insights from machine learning to create more relevant and engaging experiences for users.
As marketers move forward in this challenging and fast-evolving environment, building these analytics capabilities into their organization will provide valuable insights that will serve them well for the long-term.
Read the full report from Forrester Consulting.