Programmatic:
A Brand Marketer's Guide
Soon, all brands will be confident in their ability to use programmatic buying to engage and move audiences when it matters most.
This guide shows readers how.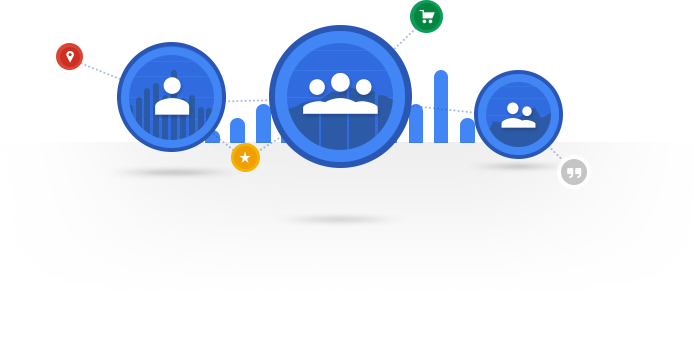 Brand Love. Delivered.
We live in a remarkable time for digital marketing. Today, brands can generate interest in their products, win new customers and earn outright fandom by engaging and moving audiences when it matters most. Aspirationally, brands want to be responsive to their audience in real-time, with highly relevant messaging and great creativity. Today, brands can reach this aspiration through programmatic buying, which helps them make the most of the plethora of options available in connecting with their audience.
"We've never been closer to the ultimate promise of brand advertising in the digital age."
Programmatic buying allows brands to use audience insights and technology to tailor messages to the right person, at the right moment, in the right context. It helps brands respond to real-time signals on an impression-by-impression basis across screens and across channels. For example, if a mom's online shopping gets interrupted with errands, programmatic buying can help the retailer she was visiting reach the mom on her smartphone as she shifts to shopping on-the-go. That's just one of an unlimited number of scenarios brands can use to engage audiences with programmatic buying.
Programmatic buying may have achieved its early success with direct response campaigns, but enormous progress has been made towards advancing programmatic technology to meet the needs of brand campaigns. It's taken advancements in areas such as brand measurement, inventory quality, and creative flexibility to pave the way for programmatic brand campaigns. Where we are today, the challenges in these areas are mere speed bumps on the path to the widespread adoption of programmatic buying by brands.
In all my years with DoubleClick and Google, we've never been closer to the ultimate promise of brand advertising in the digital age: to efficiently and effectively run highly relevant, creative, responsive and measurable brand campaigns, at scale.
To provide context and ideas for how brand marketers and their agencies can successfully embrace programmatic buying, I'm pleased to share our five-step guide: "Programmatic: A Brand Marketer's Guide." It covers the essentials that you need to know in order to:
Organize audience insights
Design compelling creative
Execute with integrated technology
Reach audiences across screens
Measure the impact



Here's to a future where all brands are confident in their ability to engage and move audiences in all the moments that matter.

Sean Downey
Managing Director, Americas Platform Solutions & Innovation, DoubleClick

Consumers are...
connected
The consumer shift to constant connectivity via smartphones, tablets, computers, watches and even eyewear is transforming how brands can connect with their audiences. Brands have access to more consumer interactions than ever before, with each offering a chance to be relevant and engaging. The challenge and opportunity for brands is to make the most of each moment, across any screen.
Interested
Relevance makes all the difference in getting consumers interested. Consumers penalize one-size-fits-all messages by tuning them out. In contrast, they reward relevant messages with engagement. By optimizing for relevance, brands can turn passive observers into an interested, participatory audience.
Engaged
Advertising is no longer a one way street. Consumers in today's digital age lean forward and actively engage with digital experiences. When they do, they control when, where and how they engage. Brands can foster brand love by offering consumers relevant and engaging experiences.
Brands are embracing programmatic to: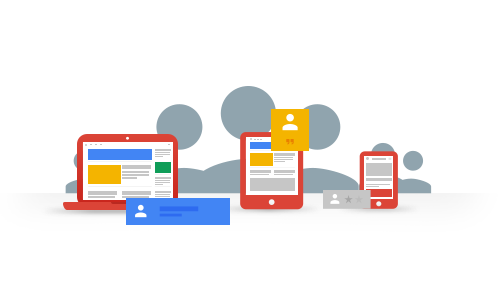 Connect 1:1 with audiences, at scale
Engage across screens, and with rich formats
Access top-quality inventory
Measure what matters
Case Study
Nike Phenomenal Shot
Nike's Phenomenal Shot pushed the boundaries of real-time advertising to capture the energy and excitement of the World Cup. Within seconds of a memorable match, or shot, Nike delivered immersive 3D display ads across sites and apps in 15 countries. Fans were then able to interact with these moments, making them their own, and share them on social networks. Real-time buying made it possible for Nike to deliver a beautiful, mobile-rich media experience with over 2 million engagements.
The Results
500K

Nike athlete remixes made

2.2M

Engagements with experience

15

Participating countries
Explore full case study
Get Started
Programmatic buying is no longer just for direct response campaigns. It's for brand campaigns, too. It's helping brands realize the ultimate promise of advertising in the digital age: to efficiently and effectively run highly relevant, creative, responsive and measurable campaigns, at scale. Brands are getting started with programmatic buying by investing in data and technology while also empowering their teams to leverage these investments. To make the most of programmatic buying, read about, test and operationalize the five key steps for programmatic success. Brand love is close at hand.
A guide compiled by