The Story
Honda is known for its reliable, well-engineered cars, which is why people buy them. But, there's also a crazier, more impulsive side to the brand—one inspired by racing. And that's where Honda's Civic Type R models, dubbed "race cars for the road," come in. With a press of the car's +R button, engine responsiveness and performance are heightened. To introduce drivers to its sportier side, Honda created an interactive YouTube video.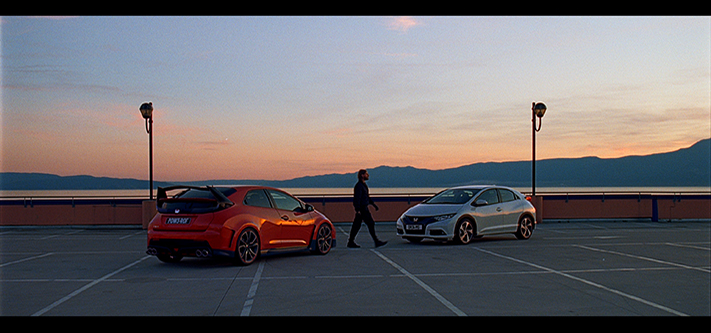 The YouTube video shows a dad picking up his kids from school and taking them to a birthday party. But that's not where the story ends. When users press their keyboard's R key (mimicking the car's +R button), we get to see another side of the dad: undercover policeman. He picks up thieves while driving the getaway car—the Civic Type R, of course—in a sting operation. The site experience was created using HTML5, with a branded video player styled to look like YouTube. A Web Audio API enables the switch between the left and right channels of a single audio file so the two stories are synchronized.
The Results
The campaign was picked up by Time, Forbes, Top Gear, and Pistonheads, and made the front page of Reddit. In advertising evaluation research, the video scored 58% for captivation, versus the car ad norm of 34%. Of the traffic driven to the video, 90% was organic, and there were more than 90K social network shares. Traffic to the Civic website doubled due to click-throughs from the video experience.
- 49K Shares in first four days post-launch
- 5M Visits to the site (as of March 2015)
- 3 Minutes of average watchtime