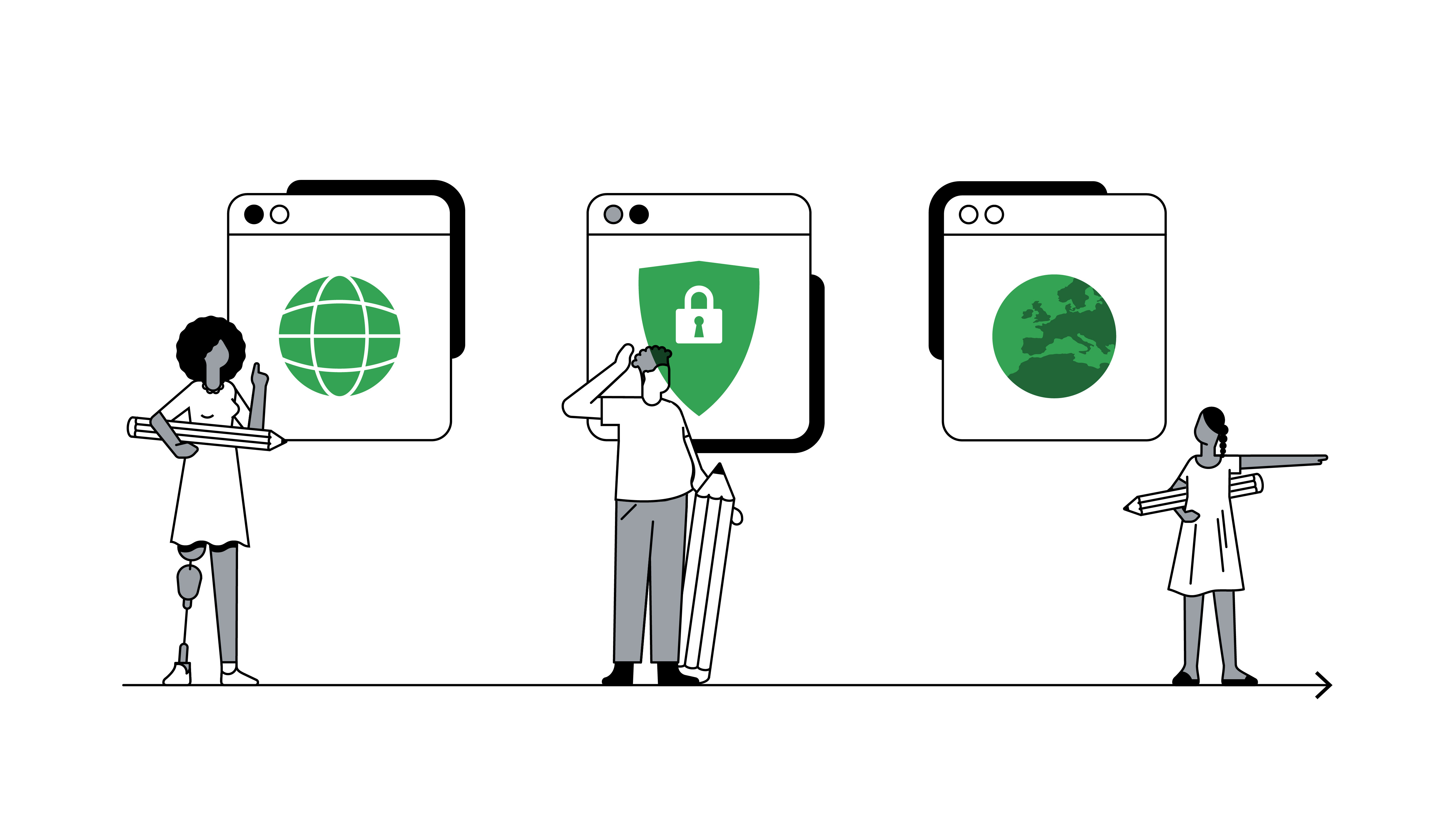 It's planning season. While the challenges and changes brought on by the pandemic will continue to impact brands in unexpected ways in 2022, there are some big topics on every marketer's mind: digital, privacy, and sustainability. These areas are not quick or easy to navigate, but we've rounded up helpful research and insights to get you started as you plan your marketing strategy for 2022.
Digital: Accelerate your maturity to keep up with the pace of change
The pandemic accelerated people's shift to digital and businesses had to transform their operations to keep up with new online consumer behaviours, needs, and expectations. Digital is now the norm, and it is here to stay.
This means that digital marketing transformation is top of mind for businesses in 2022. While it can be daunting to figure out where to start, don't let the overwhelming nature of the transformation process prevent you from making necessary changes to future-proof your digital marketing strategy. Set realistic goals for the year, and take it one step at a time.
Improving your digital maturity requires strong C-suite support and a focus on some key areas, including:
Privacy: Respect people's data choices and deliver value
The news of changing privacy regulations and the removal of third-party cookies has put privacy more front of mind for people than ever before. For brands the challenge is to stay up-to-date and compliant with all the changes. At the same time, marketers need to ensure they build trust and provide a privacy-first experience to their customers. To do this, it is key to respect people's data choices and deliver real value.
Google commissioned Ipsos to interview 7,200 people across Europe about their data concerns and found that people are happy to provide personal information to companies they trust. As long as they know how it will be used and what they'll get in return.
As you plan your strategy for 2022, take on board these actions from the research to ensure your marketing is both privacy-safe and effective:
Make it meaningful: People want experiences that feel valuable to them as individuals.
Make it memorable: For marketing to be considered responsible, people need to recall sharing their information with brands actively and voluntarily.
Make it manageable: People want to retain ownership of their information and they want to feel in control. They should be able to review and manage the way their data is used.
Sustainability: Actions speak louder than words
Sustainability is a broad subject and it can be challenging to identify how to incorporate it into a marketing plan. You have to understand that sustainability efforts need to go beyond updating messaging and setting long-term goals. Concrete actions need to be taken today.
Here are some opportunities for marketers to take positive action in 2022 as people prioritise sustainability:
Tell positive sustainability stories: Emphasise the meaningful changes your brand has made and take action in authentic, transparent, and measurable ways. Avoid 'greenwashing', which means making misleading statements about the sustainability of products or work.
Make eco-friendly feel effortless: Weave sustainability into the existing brand value proposition, rather than positioning it as a bonus feature. List sustainability benefits alongside other product benefits so they become a cohesive part of the brand experience.
Reward progress, not perfection: Marketers can reinforce existing positive consumer behaviours by showcasing how these moves contribute to sustainability efforts.
Achieving success with digital, privacy, and sustainability is not quick or easy. But the steps you take now — and throughout 2022 — can take your marketing plan to the next level.