From Google Cloud opening in Poland to the secret to pulling off a successful virtual product launch, this month brought many articles that piqued the interest of readers on Think with Google Central and Eastern Europe. Here are the three that stood out most in May 2021.
1. How the Google Cloud region in Poland helps local businesses accelerate in the new digital economy
Now that Google Cloud has officially launched in Poland, what does it mean for businesses across Central and Eastern Europe? Take a cue from these three brands who used cloud-based solutions to respond to changed customer demand, pull actionable insights from first-party data and create new and innovative technologies that excite consumers.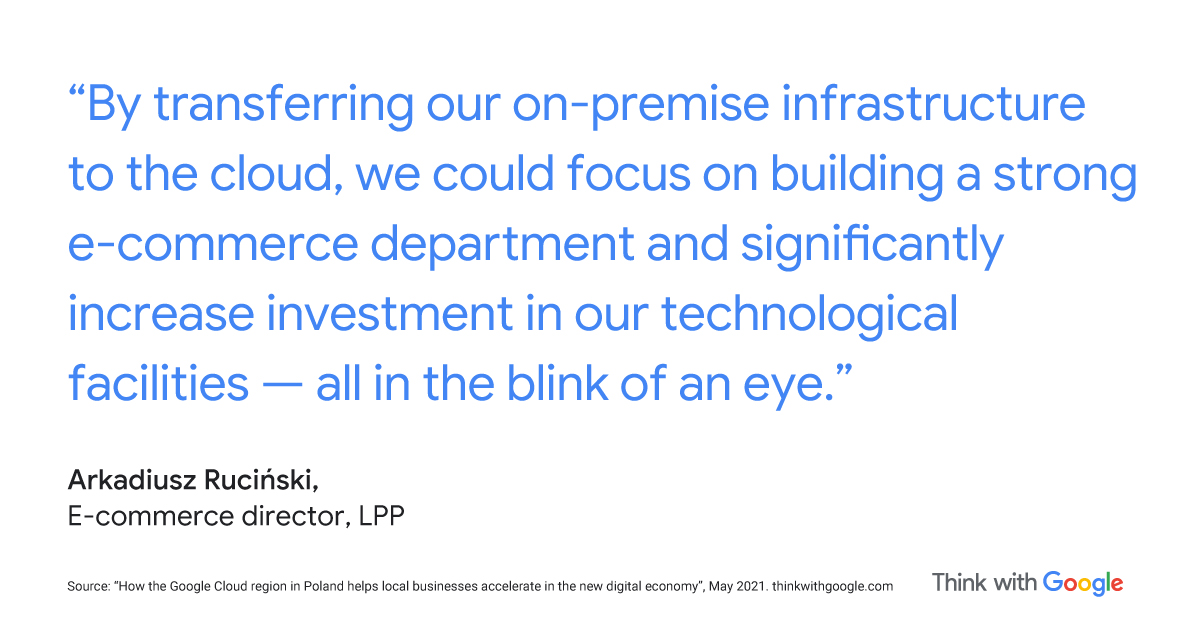 2. Are you talking to me? How one Greek brand personalised chatbot conversations to drive meaningful engagements
Humans crave personal connections. But with much of our time spent online ⁠over the past year, it's posed a challenge to advertisers. Greek Insurance brand Anytime rose above this challenge by using chatbots that deliver personalised one-on-one conversations with customers. Here's how they did it.

3. What we've learned from a year of virtual product launches
To find out what it takes to pull off a successful virtual launch, Google's Global Creative Works team spoke with experts from the tech, auto, and fashion industries. They found a distinct pattern the most successful virtual product launches all followed, here's the tried-and-true formula that worked.