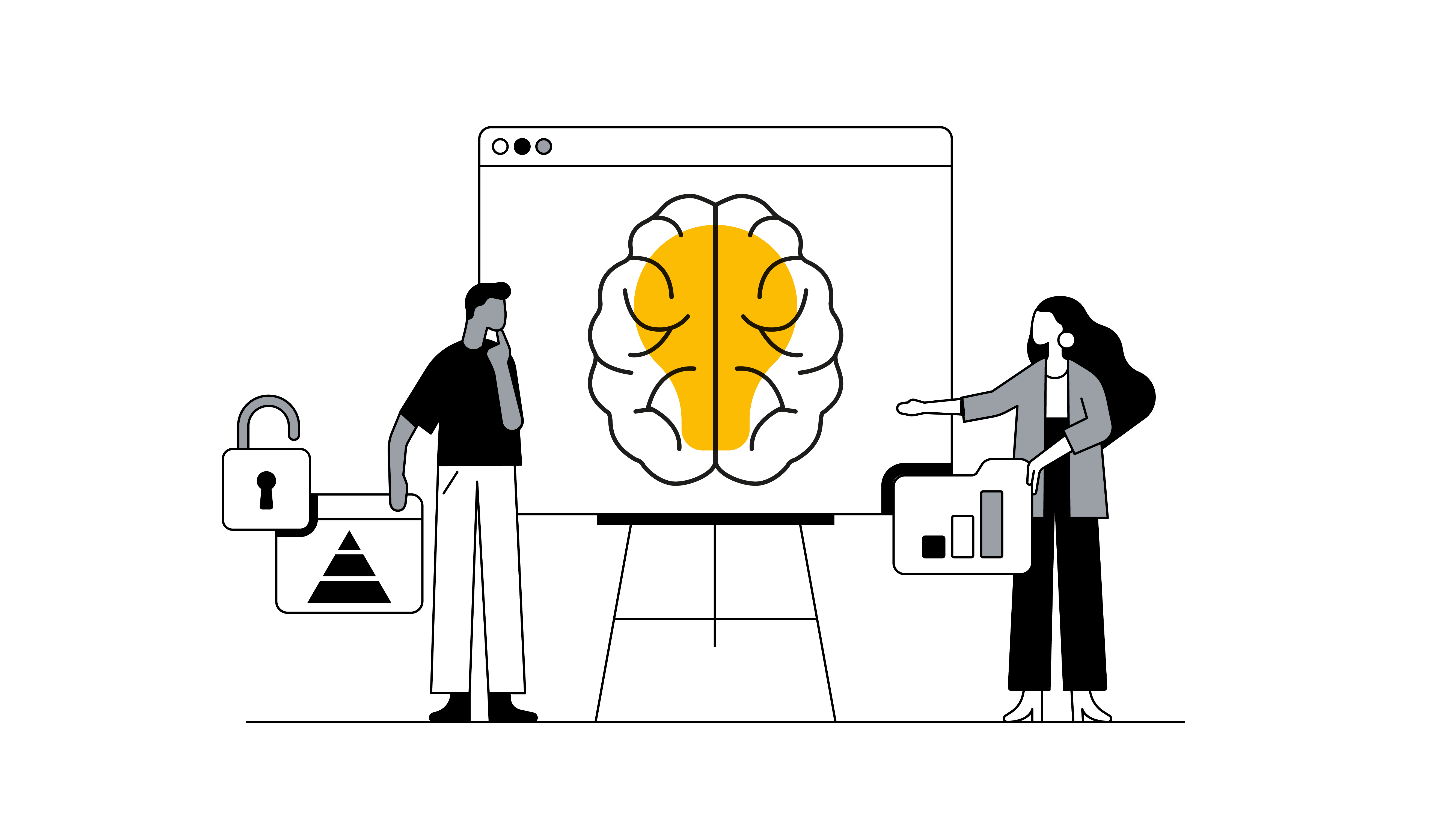 The marketing industry is entering a new golden age of opportunities, spurred by an unlikely catalyst: third-party cookies.
As third-party cookies are phased out, industry leaders are making great strides to develop their "creative intelligence" to reach and engage customers. Creative intelligence can be understood as the ability to customise creatives without using third-party data, and then deliver these ads using the latest technologies to reach the right audiences, with the right messages, at the right times. The creatives feel relevant and engaging, without the need for any personal data.
As we prepare for this new era in a so-called "cookie-less world", here are three steps organisations can take now to build a privacy-safe creative strategy:
1. Choose the right signals to craft customised creatives
Marketers must shift away from personalised ads towards a new, future-proof approach. The industry is on the cusp of a "contextual ads" renaissance; these are ads that can be customised based on easily-accessible information like the date, time, weather, and even traffic conditions. This information is referred to as "contextual" data and it's been around for years, but is often overlooked. These data points can play a huge role in helping marketers craft creatives that are relevant and non-intrusive.
Contextual signals available to marketers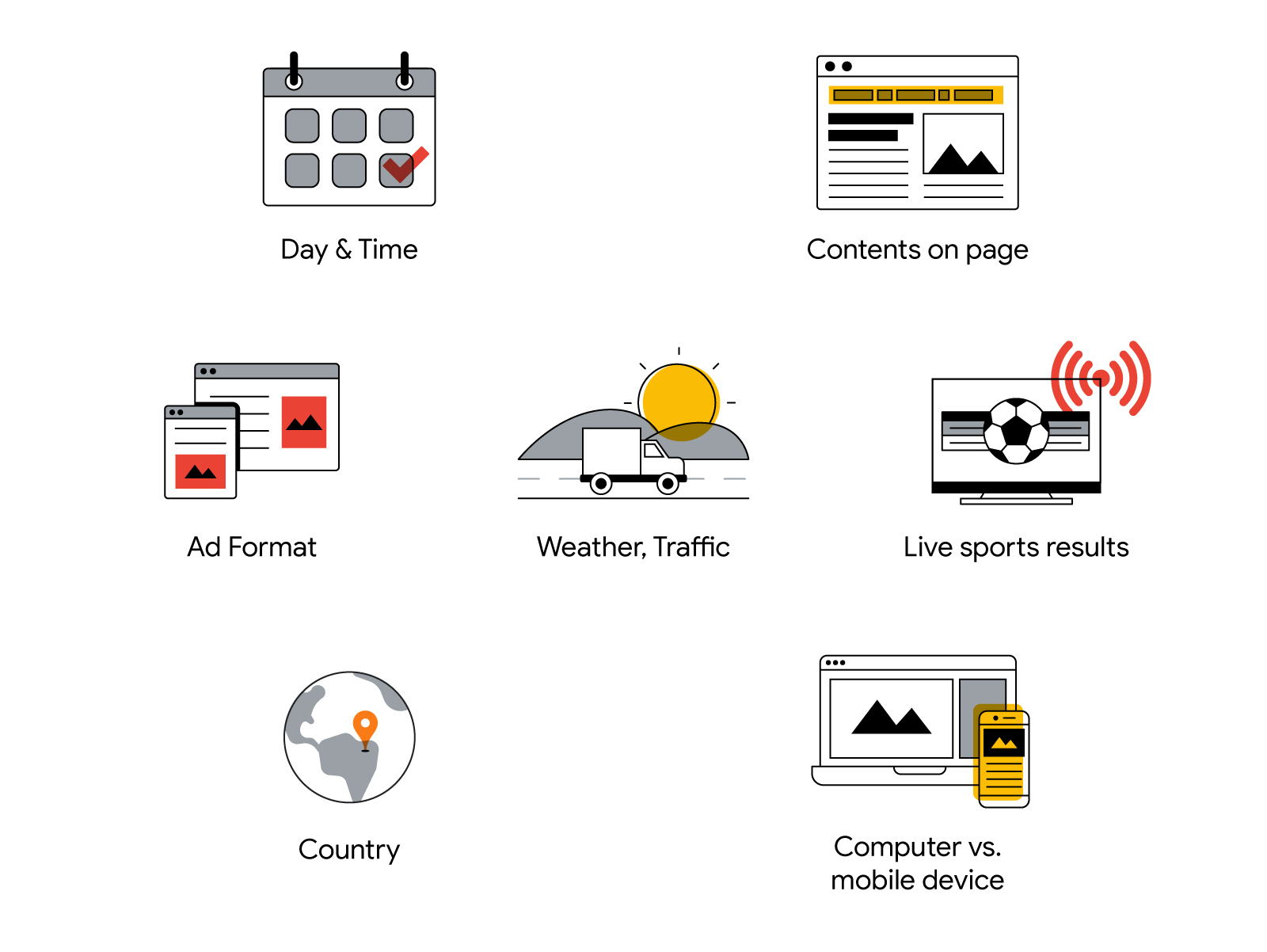 Belgian windscreen repair company Carglass recently used this privacy-forward approach to deliver customised video ads that drove impact. The firm delivered ads by using a combination of real-time data — including the weather and the streaming programme a person was watching — along with first-party data about car ownership status. Plus, contextual data about the user's country and language preference were added into the mix. With all these data points, the company was able to serve individual viewers automated ads that were customised for the situation.
For example, a French speaker in Brussels watching a funny sitcom who had previously enquired about minor damage to their rear window would be served an upbeat advertisement in French, featuring rear windscreen replacement and details about the Carglass service centres closest to them.
The ads led to an 89% drop in view-through conversion costs, and drove bookings at a low cost per acquisition.
As third-party cookies are phased out, marketers can adapt to this new creative context by drawing from a base of contextual signals, then adding in first-party data to segment audiences. Marketing teams can then go a step further by introducing statistical models to refine the clustering of audiences and predict future behaviour. This allows teams to more effectively deliver relevant ads to the right audiences.
2. Invest in creative, then automate
Creative is sometimes a neglected area of marketing strategy, considered secondary to media buying and adtech. However, Forrester research shows that shifting marketing budget from technology to creative resources can improve return on investment by up to 18%.
To tap into this growth potential, marketers will require both creative investment along with automation. Automated solutions can shuffle up creative assets to deliver highly-relevant ads to potential customers, while saving teams precious time and energy.
European beauty retailer Douglas recently demonstrated how creative and automation can work together to deliver effective, customised ads. The company set-up a campaign to reach website visitors who had provided their first-party data, then also included a wider audience of like-minded people by harnessing Google's Affinity Audiences. From there, Douglas used contextual signals to deliver ads to online pages their audiences were viewing, but featured ads only on pages that included specific keywords.
The beauty of this campaign was that the company delivered these ads with automated, customised creatives. People who were considered 'high-potential' and more likely to invest in premium products — based on first-party data and the pages they visited — were shown relevant ads for high-end beauty brands and products. Douglas aimed to improve the average order value of these loyal customers. Other audience members were shown ads aligned with their interests in either make-up, perfume, or skincare, and the featured products had lower prices. The creative assets and products were automatically swapped around to make the ads feel deeply relevant to customers.
Douglas creatives: Example of make-up ad (left) and premium ad (right)
3. Adopt a test-and-learn approach
Creative workflows need updating in this new era. Teams need to move from a linear process to a continuous feedback loop.
Continuous feedback loop

This creative workflow process involves creating dynamic ad templates where creative elements can be added and combined according to live signals, in real-time. Then technologies such as Cloud Vision API can analyse visual elements and identify which approaches work best, for example, showing a person in an ad or simply showing the product. With some experimentation and testing, customer insights will build over time and new creative elements can be added into the mix and used in the ad templates. It's all about continuous, automated improvements to create the most relevant ads.
A recent report from BCG outlines that a major airline took this approach and built a "dynamic content factory". The team added between 20 to 40 new creative elements every week. "By the end of the first year, it had thousands of pieces of content to deploy using artificial intelligence into dynamic templates that combined email, web, and paid channels," said the BCG report authors.
Luxury perfume and cosmetics brand Lancôme used this approach as well, with ads built upon a dynamic template and creative assets that were automatically swapped around for improved audience appeal. The L'Oréal brand used a continuous feedback loop to update the creative assets based on new customer insights, and these ads ultimately delivered a 31% higher click-through rate compared to static Lancôme ads.
The dynamic creatives were "a great opportunity for our in-house programmatic team to generate actionable consumer insights," said L'Oréal Germany's Head of Precision Marketing, Nadine Kamski.
This shift towards new creative processes and away from third-party cookies could lead marketers to focus on new metrics to measure their success. While key performance indicators (KPIs) such as click-through rates and conversion rates are essential right now, other metrics could become more prevalent in the future. For example, engagement rates, brand lift, and return on investment could become the new standards to measure success.
Key takeaways for the marketing industry
The power of creative marketing is only set to increase, alongside the use of smart automation, as the marketing world transitions to a new privacy-first future.
​​"There's so much to explore on our journey to using data creatively," says Di Mayze, global head of data at WPP. "Curious data people will drive new kinds of innovation and creativity that we've never seen before."
When rethinking your brand's creative strategy, here are some points to consider:
Choose the right signals. Pick the right mix of signals to tell a customised story to your audience. Leverage data and technology to engage with your audience in a new way.
Get creative with automation. Invest in creative, then automate asset workflow to build and edit creatives easily, and at scale.
Test and learn. Continuously optimise creative elements, and collect insights and best practices for your brand.