Key members of the creative team behind Heineken's seminal 'Worlds Apart' campaign joined Google's Yonca Brunini on-stage at the YouTube Beach to discuss the inspiration and outcomes of this powerful piece of advertising.
Heineken's 'Worlds Apart' campaign is among the most striking advertisements of recent years. It manages to deal with complex issues of diversity and inclusion with sensitivity, while also integrating Heineken's product in a way that feels both organic and authentic to the situation. Discussing the campaign with Cindy Tervoort, UK Marketing Director of Heineken, and Dave Monk, Executive Creative Director of Publicis, was Google EMEA CMO Yonca Dervisoglu Brunini, who began by asking the pair to explain the story behind the film.
According to Cindy Tervoort, the challenge that inspired 'Worlds Apart' was to find a way to bring Heineken's 'Open Your World' tagline to life. Dave Monk picked up the story, describing an open brief that gradually took shape around the idea of conversation, and how the simple act of meeting and talking can open us up to new perspectives and experiences. "We focused on the personal and intimate decisions we've all got to make in life to make a change," explained Dave, who said the team at Publicis felt lucky to be working on such a meaningful project. To ensure that the video scenario was as honest and realistic as possible, the production brought on board experts from disciplines such as psychology and sociology to ensure that they created an environment in which participants felt safe and secure enough to be open with a stranger.
"People get so many messages today, so many brands talking to them, you have to touch people and be relevant to cut through."
- Cindy Tervoort
Cindy and her team steeled themselves to face cynicism and resistance as the campaign launched, but were delighted when initial response in the first three weeks revealed 91% positive sentiment. "There will always be people who are critical," said Cindy, "but they were a small minority." Although the video is over four minutes long, Heineken wanted people to watch the entire story unfold, so the majority of paid activity was designed to drive people to the full video. Regarding the decision to host the film on YouTube, Dave Monk explained that the choice was relatively simple: "YouTube is the most democratic visual medium."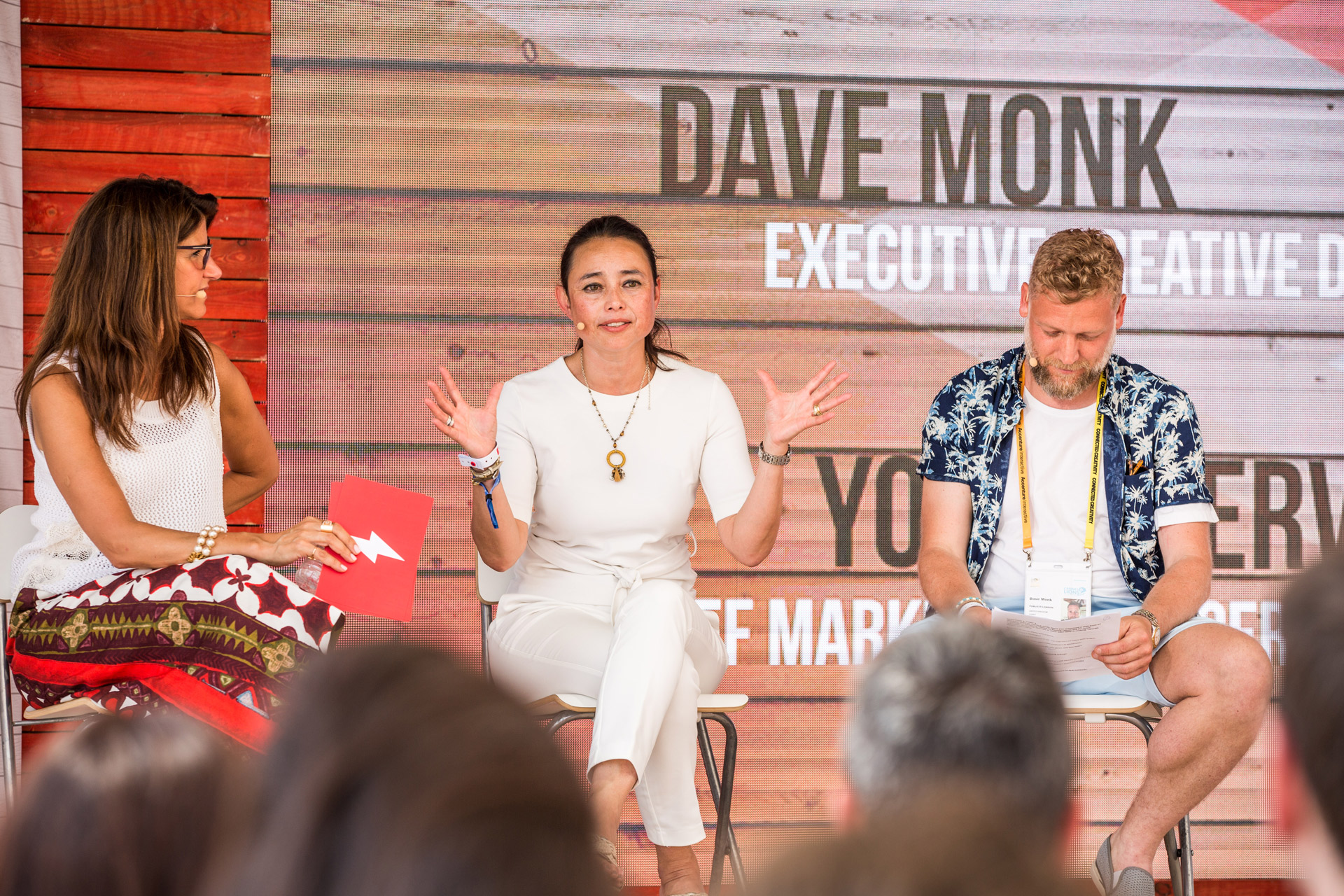 In closing, Yonca asked if 'Worlds Apart' represents the start of a new era in marketing, and if we can expect to see more unconventional adverts addressing previously untouchable subjects. With more than 13m views, the film has been an enormous success, and Heineken are already bringing its message to life with partner organisations such as the Human Library, who are committed to challenging stereotypes through dialogues similar to the ones depicted on screen. "Going through the comments, I really got emotional sometimes," admitted Cindy when reflecting on the human impact of film, but she's also clear on the business value of the campaign. "People get so many messages today, so many brands talking to them," she said, "you have to touch people and be relevant to cut through."