MENA's telco industry has traditionally focused its marketing efforts on both performance and branding evenly. A natural evolution towards a more strategic emphasis on performance is happening — aligned with more mature markets.
Currently in MENA, telcos are effectively focusing on the upper marketing funnel; which presents a massive opportunity to address the lower marketing funnel that drives intent to purchase.
Mobily brought the offering to life by incorporating visuals
For telco providers in MENA, traditional text ads are the norm. But one of Saudi Arabia's leading telecom operators, Mobily, discovered that testing new methods could help them stand out and focus on that lower funnel. In that case, what formats are ideal for selling services?
Mobily wanted to increase sales not only of mobile devices, but also that of prepaid and postpaid SIM cards, home internet solutions, data, and home fibre. While they had previously relied on text ads, the use of Shopping Ads — a MENA telco first — offered a way to bring their offering to life by incorporating visuals.
Mobily opted for Shopping Ads to display its prepaid contracts, given the high number of queries for "Mobily prepaid" and "Mobily postpaid" that are usually met with a text ad.
Testing a new format
Customers searching for Mobily Prepaid SIMs would then receive all the three options sold by the company, along with a photo of the SIM, its price, and some details on the package (i.e. 10 GB of data, 1000 minutes of calls, etc.). It brought the offer to life, compared with plain text ads.
As the first telco to use Shopping Ads in MENA, Mobily succeeded in guiding customers through the funnel in a way that was more engaging than plain text ads. Compared to other channels, the new ads achieved a 23% lower cost per acquisition for prepaid SIM cards.
The average acquisition cost for prepaid mobile plans also came out lower than expected. When assessing on a per unit basis, the cost of a customer clicking on a Shopping Ad and converting was lower than the purchase of a prepaid SIM card, meaning that Mobily was able to make a profit.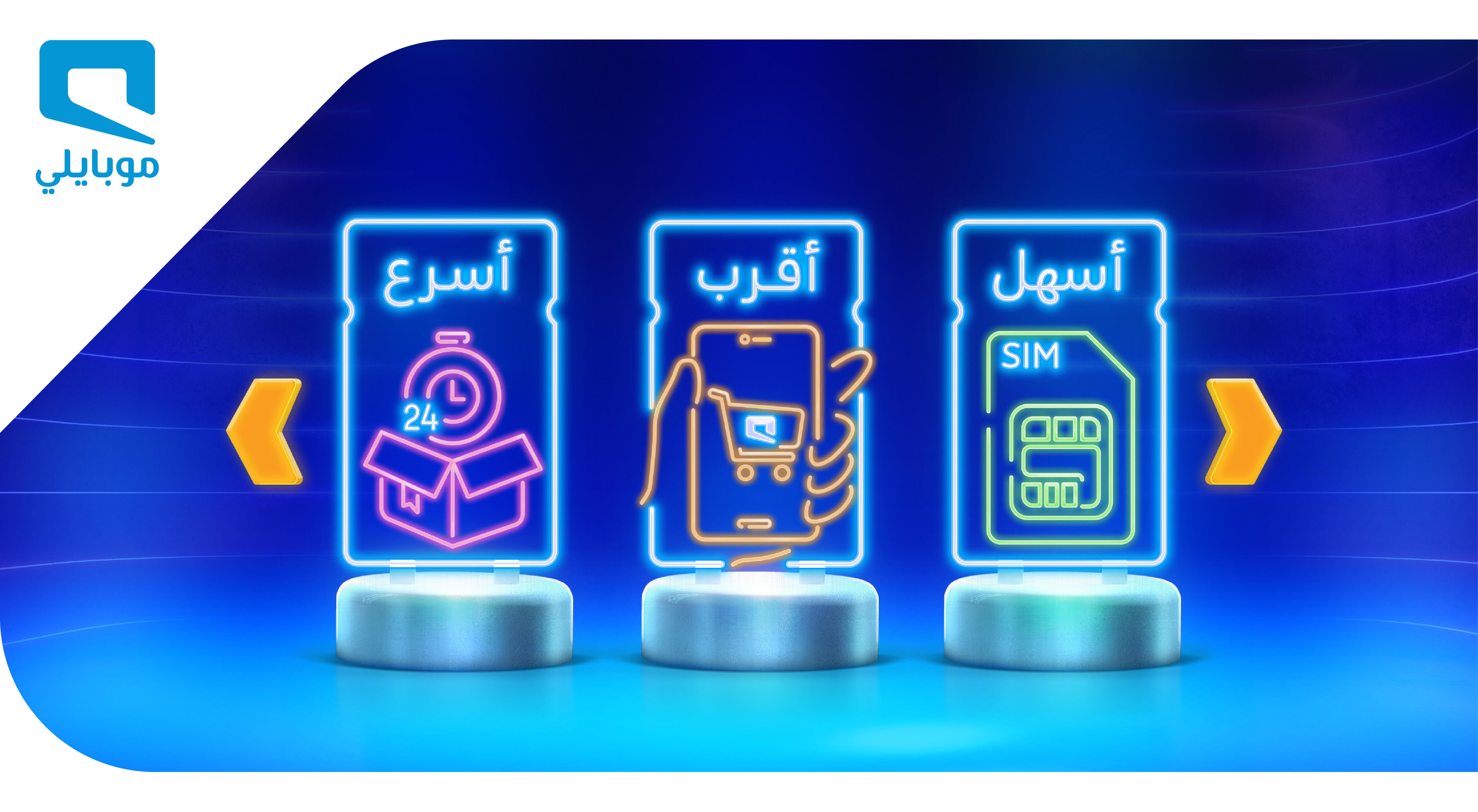 Looking to the future
Mobily intends to take further advantage of this approach, and reach valuable customers in a more compelling way. The team plans to extend the campaign to more products including more mobile devices, and accessories as well as broadband internet, fibre, and 5G for the home.
Marketing efforts like these help refine an evolving industry. By addressing both the lower and upper parts of the marketing funnel, telcos can drive intent to purchase and tap into new customer-centric strategies.