Digitalisation across Central and Eastern European countries accelerated at a pace like never before during the pandemic. According to the McKinsey COVID-19 Digital Sentiment Insights Survey, Central and Eastern Europe (CEE) gained almost 12 million online users between January and May 2020. So how to power ahead to a digitally inclusive future, without leaving anyone behind?
The Google.org Impact Challenge for Central and Eastern Europe was set up to provide funding to nonprofit organisations putting digital inclusion at the forefront of economic growth. The €2 million funding provides recipients between €50,000 and €250,000 in funding, as well as mentoring and support to help realise their goals. Together with partner INCO and a panel of experts, Google selected 13 forward-thinking, transformative projects from across the CEE region.
Digitising the SMB sector
Central and Eastern Europe is, and has been facing a severe digital divide in the small and medium-sized business (SMB) sector, and a lack of access to employment opportunities for young job seekers from rural areas.
We plan to make an impact and transform how small businesses sell online across Europe
Digital Nation, a Romanian matchmaking program that connects entrepreneurs and young tech savvy professionals, seeks to combat that problem. The platform aims to help more than 15,000 SMBs set up their businesses online and 50,000 young job seekers — especially those in areas with limited resources — learn IT skills and land their first jobs.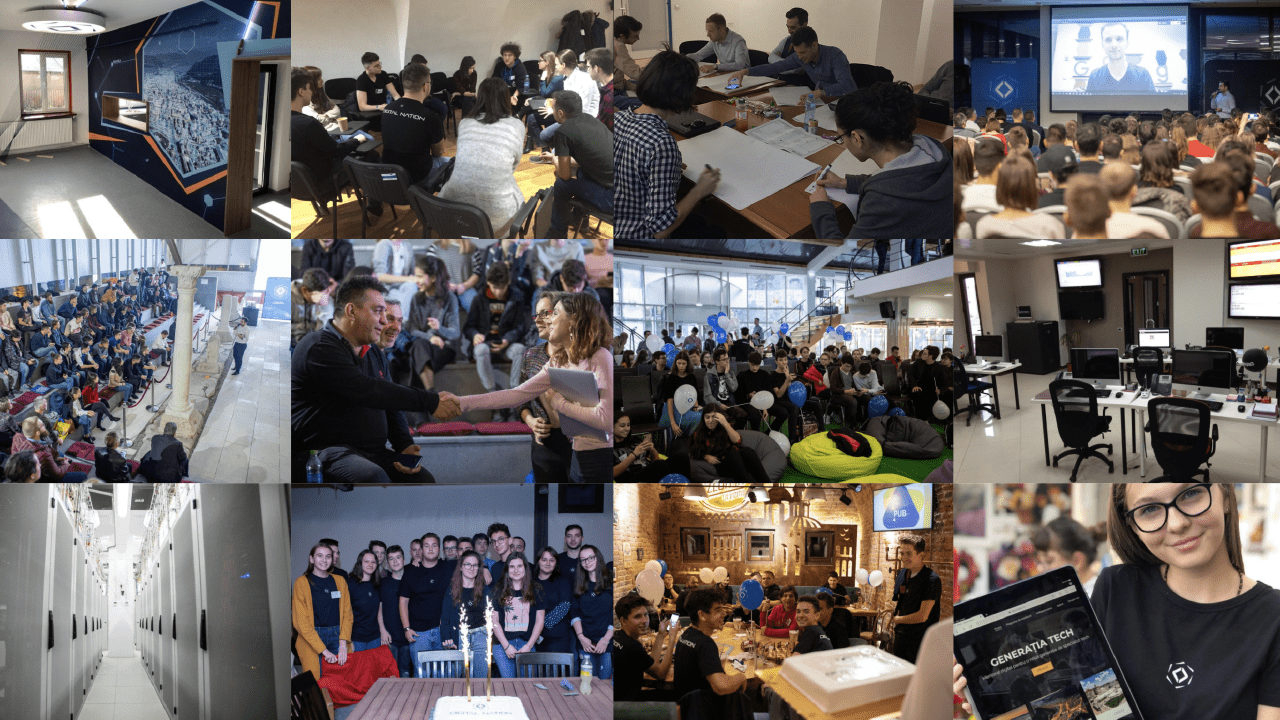 "We plan to make an impact and transform how small businesses sell online across Europe", says Paul Apostol, Founder at Digital Nation. "We're so excited to scale up and collaborate with other countries in the region to drive sustainable growth in the digital sector", he adds.
Czechia's Lean Startup z.s., Estonia's Startup Wise Guys Foundation and Slovenia's University of Primorska, Faculty of Tourism Studies - Turistica are among other organizations dedicated to supporting and empowering entrepreneurial ventures and providing jobs in the region.
No-one left behind
Providing housing assistance alongside access to digital education and employment opportunities acts as a huge booster to help get those most affected by the pandemic back on their feet.
The Studio M6 Foundation was established in Poland in 2017 out of the need to save the local architectural pearl — a complex of five medieval tenement houses.
Today, the internet based platform provides joint housing and employment assistance to those in the country's degraded urban areas — rehabilitating disadvantaged communities. With the help of Google's fund, Fundacja Studio M6 will be able to upskill individuals receiving support from their platform and ultimately make Poland more digitally inclusive.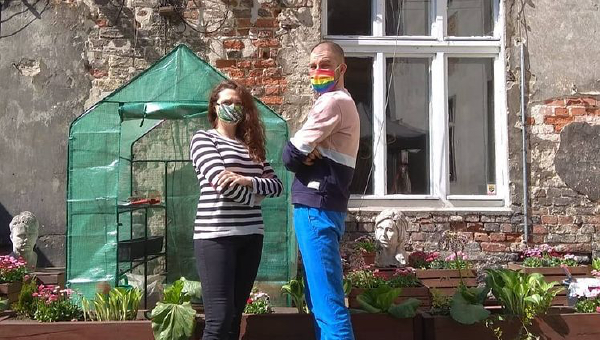 But the digital divide stretches beyond the working age population. Children coming from underprivileged households are among the most vulnerable. That's why Hungarian non-profit organisation Alkotó Magyarország set up the Maker's Red Box project to provide hands-on digital education to children — particularly those in foster homes — with fewer resources.
Bulgarian-based Tuk-Tam, a mentorship platform connecting disadvantaged students to educational and career opportunities through a global network of Bulgarians living abroad, and AmCham Slovenia, which provides a support platform for teachers are organisations also making digital education more accessible for all.
Fostering inclusion
Advanced technologies, along with educational and awareness-raising activities, are improving the quality of life, security, self-realisation and value within society for many marginalised communities.
Through intelligent modern technology, Slovakian organisation, Touch&Speech n.o, is developing a more effective approach to navigating touch smartphones for the blind with Corvus — an app for blind people, by blind people. It contains not only a screen reader, but more than 40 applications created especially for the visually impaired.
We are empowering local organisations in their efforts to help underserved groups with the access to new skills and competences needed
Lithuanian Gay League (LGL), an advocacy organisation dedicated to fighting homophobia and discrimination in Lithuania, is promoting an inclusive social environment for all within the LGBT community, which was hit particulary hard by the pandemic. Through education and support activities, they are helping them gain new skills and access to economic relief.
"I hope our project will contribute to social cohesion, provide more opportunities for LGBT people and other underrepresented groups, as well as promote social inclusion", says Vladimir Simonko, Executive Director at LGL.
Bulgarian advocacy group, Listen Up Foundation, Latvia's Riga TechGirls, and Croatian-based cooperative, Green Energy Cooperative (ZEZ) are also dedicated to inclusivity ⁠— providing access to employment opportunities for women and people with disabilities.
"We are empowering local organisations in their efforts to help underserved groups with the access to new skills and competences needed — enabling them to stay connected to their loved ones and be a part of the bright future that uses digital solutions to build inclusive and sustainable growth," says Agnieszka Hryniewicz-Bieniek, Global Director of Google for StartUps.