Women and men are engaging in a candid conversation about gender equality – and it's playing out in search.
Around the globe, March 8 is celebrated as International Women's Day—a collective effort to advance gender equality and celebrate women's achievements and impact on cultural, political, and social issues. Despite having been around for more than 100 years,1 International Women's Day reached peak search interest in March 2017—the same month that global search interest in gender equality reached its highest point.2
When looking back at the events of 2017, it's clear why the world is searching for gender equality more than ever before. Last year began with a worldwide Women's March spanning all seven continents and aiming to bring attention to inequality surrounding issues like women's rights, immigration, and workplace equality. And as the year wound down, conversations around sexual harassment in Hollywood, government, and the workplace brought the #metoo movement to the mainstream—and to countries around the world with local translations of the hashtag.
Merriam Webster called feminism its Word of the Year for 2017. People turned to the dictionary for the meaning of a word that saw spikes in interest linked to key events throughout 2017.3
Many turned to Google for answers too
We dug into Google search data and found three patterns behind the rising digital engagement around gender equality and related themes. People are being inspired. They want to understand what's happening. And they are moved to engage.  
People are seeking inspiration
It only takes one moment to inspire someone: a moving commencement speech, an award recipient who strays from the traditional thank-yous, a slogan on a handmade protest sign, or a sound bite that reverberates in the media. When inspiration strikes, people turn to Google to explore the topic. And that means plenty of searches for female "firsts."
 In the last year, the top searched "who was the first woman to ____" questions were4:

People search for understanding
Across the globe, there is a growing interest in women's issues and a desire to learn more. Searches for "gender equality" have grown by 20% in the last 2 years.5
In the last year, relative search interest for "gender equality" was strongest in:6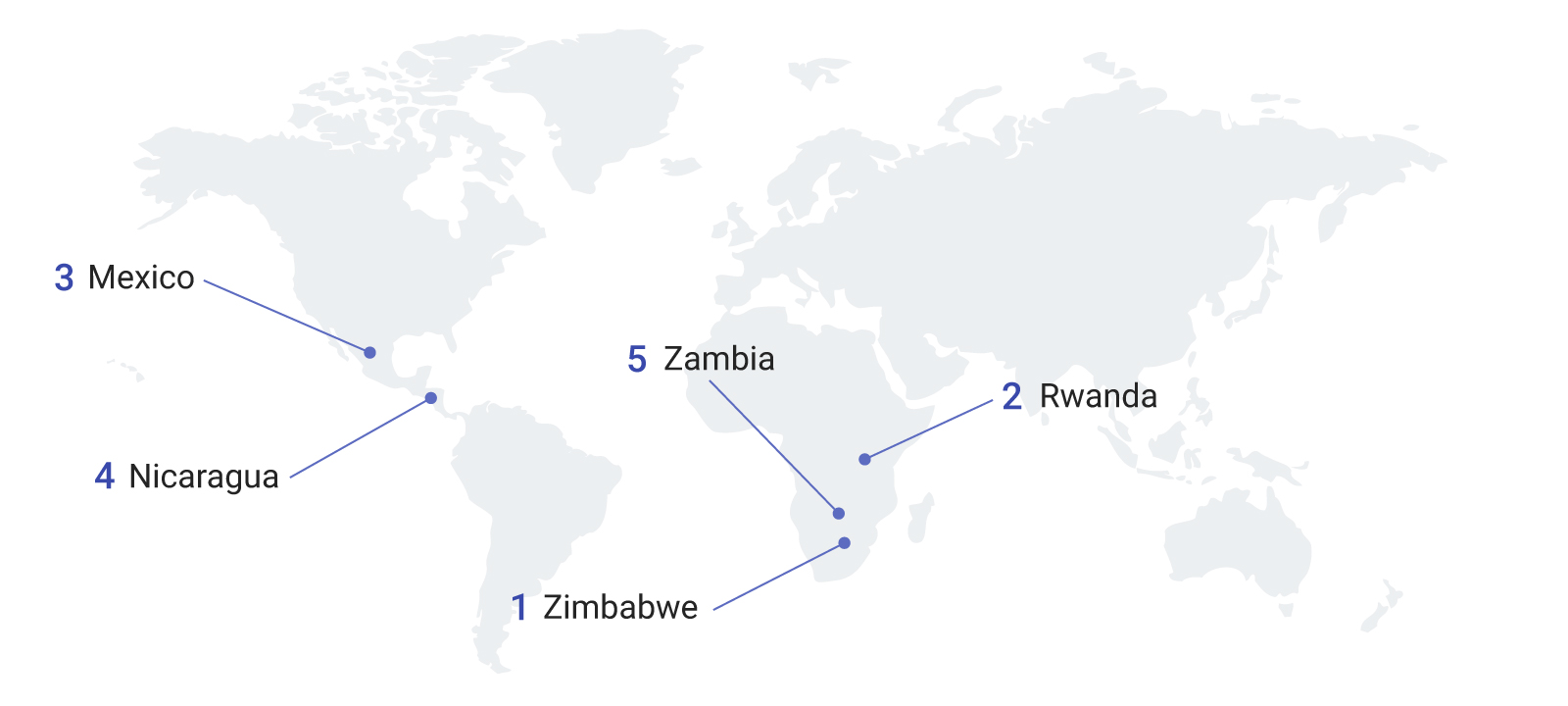 The top 5 questions for "gender equality" around the world over the past five years were:7
1. What is gender equality
2. Why is gender equality important
3. How to promote gender equality
4. Why gender equality is important
5. Why gender equality stalled
The top 5 questions for "women's rights" around the world over the past five years were:8
1. What is the women's march on washington
2. What is the women's march
3. What amendment gave women's right to vote
4. When did women get the right to vote
5 Which amendment gave women's right to vote
And, it's not just women who are seeking information on the issues. In the U.S., our data suggests that over 40% of those interested in the topic of women's rights are men.9
People strive to engage
Equality and women's rights aren't just being discussed on one day or during one march. Rather, there is a movement afoot—and its digital footprint is expanding across continents and generations.
Digital is assisting activists and allies, helping people find information on how they can join in on the dialogue—or the action.
According to Google data, the top searched "how to" questions related to gender equality in the U.S. last year were:10
How to achieve gender equality
How to improve gender equality
How to help gender equality
How to reduce gender inequality
How to teach children about gender equality
How to take action for gender equality
How to participate towards gender equality
How to effect change in gender equality
How to have conversations about gender equality at work
How to promote gender equality in other countries
One gender-equality topic that has become top of mind for many is sexual harassment. As victims spoke out and shared stories in increasing numbers, news coverage of the high-profile accused brought the issue to the mainstream—and saw alleged abusers fall from grace. According to Google Trends, sexual harassment was searched 110% more in the past 12 months in the U.S. than in the previous 12 months.11
Movements like #metoo and Time's Up gave new momentum to the international dialogue and moved many to get involved. In the last year, "me too" was searched in 196 different countries.12
Search interest in "me too" reached an all-time high in October 2017 in the U.S., spiking by over 100%.13 In the U.S., our data suggests that over 60% of those interested in the "me too" movement are men.14
There's a place for brands in the conversation
Brands have joined the conversation on gender equality before. But the increased interest in the topic around the globe may give marketers a new sense of urgency. In fact, during this year's Academy Awards, we saw brands like Google's Nest and Twitter join the conversation with campaigns that reinforced their commitment to gender equality.
It may seem risky, but some brands have found success by participating in the conversation in an authentic way. On YouTube, for example, cause-related ads have more views and higher engagement rates. In other words, when you do it right, people sit up and take notice. Just how many people will find inspiration or want to learn more as a result? Only time, and search trends, will tell.