With over 4.5 billion people online worldwide today,1 we live in a truly "always on" digital world, where creating a borderless business is within reach of companies big and small.
When your goal is customers without borders, you have to think on a global scale. Leading money transfer service TransferWise began in 2011, when two Estonian entrepreneurs got tired of paying expensive bank fees for sending money overseas.
Their mission is to make money transfers instant, convenient, transparent, and eventually free. The business now serves more than 6 million customers around the world.
The company set its sights on global expansion throughout Europe, the Americas, Asia, and Oceania. With more people managing their finances from their phones, it made sense for TransferWise to concentrate on driving growth through their app.
Sending the right message
Ease of use in any finance app is arguably crucial to its success. TransferWise dedicated product teams to both iOS and Android – designers, customer experience specialists and marketers working together to deliver a seamless customer journey.
Finding users in 50 countries and across 11 languages meant that the biggest challenge was scaling this activity in a sustainable way, so TransferWise turned to Google App Campaigns. By providing assets and targeted locations and languages, the tool uses machine learning to optimise bids, build ads, and match them with the right customers — delivering personalised ads at scale.
"We tried different creatives across use cases, markets and languages to bid efficiently for different individuals," explains Ajay Anand, paid display lead at TransferWise. "Then we could compare how they performed on different networks with the same messaging."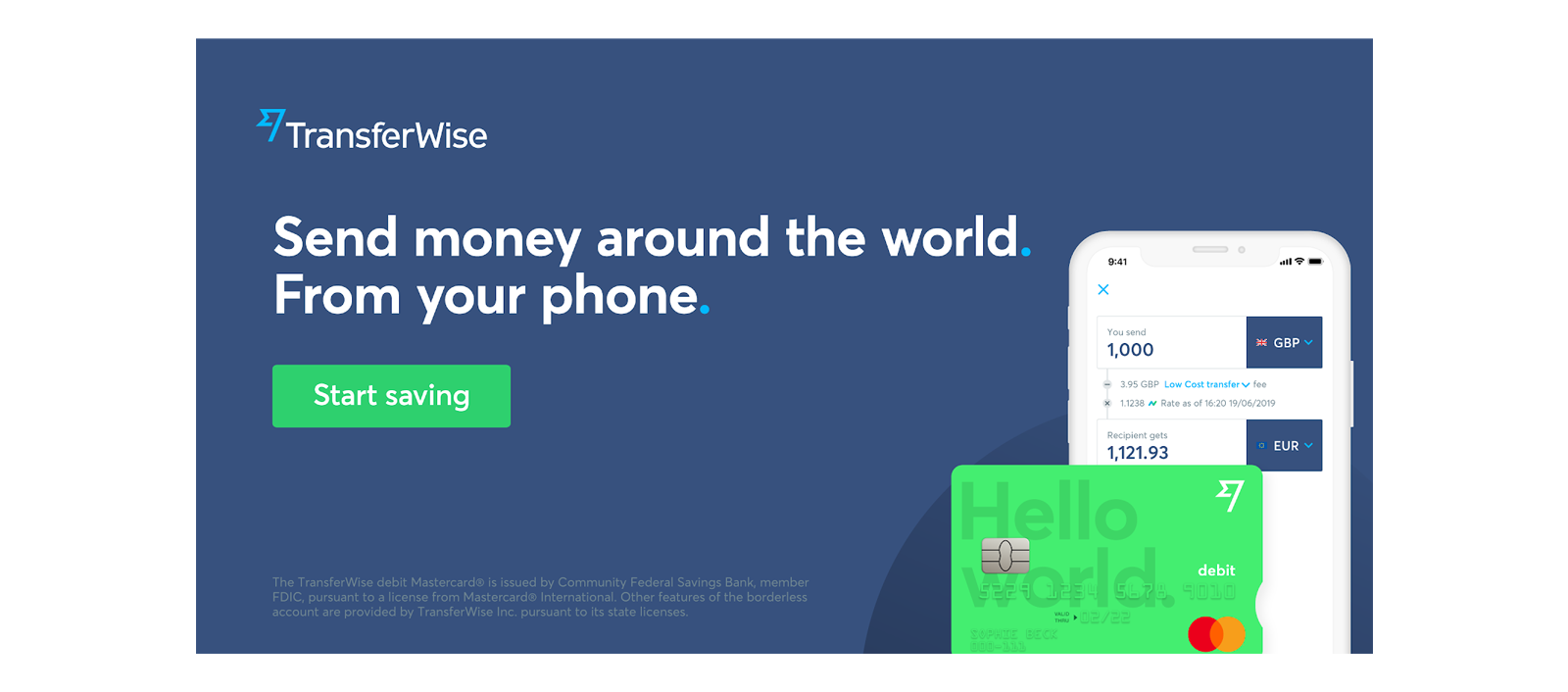 Driving in-app action
But beyond installs, the team wanted to deliver real value for new customers who had a need for their product. The objective was not only to get customers to register for the service, but also to encourage them to make their first transfer. TransferWise chose in-app action to drive results. This option allowed the team to track an in-app action as a conversion event, focusing on those who are most likely to complete that action.
"Since the tool allowed us to focus on acquiring users that make their first cross-currency transfer, we quickly saw registration to new user conversion rates climb," says Anand.
Results that paid off
The company scaled users by 337% from Q3 to Q4 2018 and sustained 30% growth over the next 3 quarters QoQ.
From 2018 to 2019, the channel experienced a 9.5X increase in new users globally and the cost per acquisition went down 26% YoY. "This approach allows us to spend more effectively, allowing our overall costs to decrease. This is great because it means we're able to pass those savings on to our customers in the form of price drops which is in line with our mission," explains Anand.
Looking ahead, TransferWise plans to apply the learnings to other efforts across YouTube and Display Network. Anand adds, "We are constantly making improvements and we'll continue to ensure that the customer always comes first."