With over 17 million visits every year, Baneasa Shopping City uses its app CITY iLOVE to increase loyalty among customers. CITY iLOVE is the most installed mall app in Romania, offering a rewards program, parking payment, cinema booking and payment, special offers and listings of shops, restaurants and services.
About Baneasa Shopping City
Shopping centre
Open since 2008
Located Bucharest, Romania
Goals
Drive app installs and new accounts
Maintain or reduce cost per install
Increase in-app engagements
Approach
Implemented Firebase to monitor in-app actions, identify audiences and create conversion funnels
Defined engagement leads and micro-leads such as signups, logins and special offers
Ran Universal App Campaigns alongside search and Google Display Network campaigns
Results
Increased app installs by 43%
Reduced cost per install by 65%
Grew in-app actions by 180%
Baneasa Shopping City wanted to find new clients, drive app installs and new accounts, maintain or even reduce the cost per install and increase in-app engagements. iProspect Romania, the agency in charge of the account, faced two existing challenges in tackling these goals. First, the number of users who consistently shop at Baneasa Shopping City isn't infinite, so there was a limit to the total number of installations that were possible. Second, many users were using the app only for special offers and news without creating an account, which was affecting in-app engagement.
iProspect Romania got started by integrating Google Firebase into the app, which enabled the team to implement events and conversions, define specific audiences, create conversion funnels and consistently monitor all in-app actions. They defined engagement leads and micro-leads including new account signups, account logins, access to special offers, receipt scanning, movie ticket bookings and movie ticket purchases. To develop effective app engagement campaigns and creatives, iProspect imported the leads and micro-leads that they had created in Firebase and adapted communications according to campaign objective.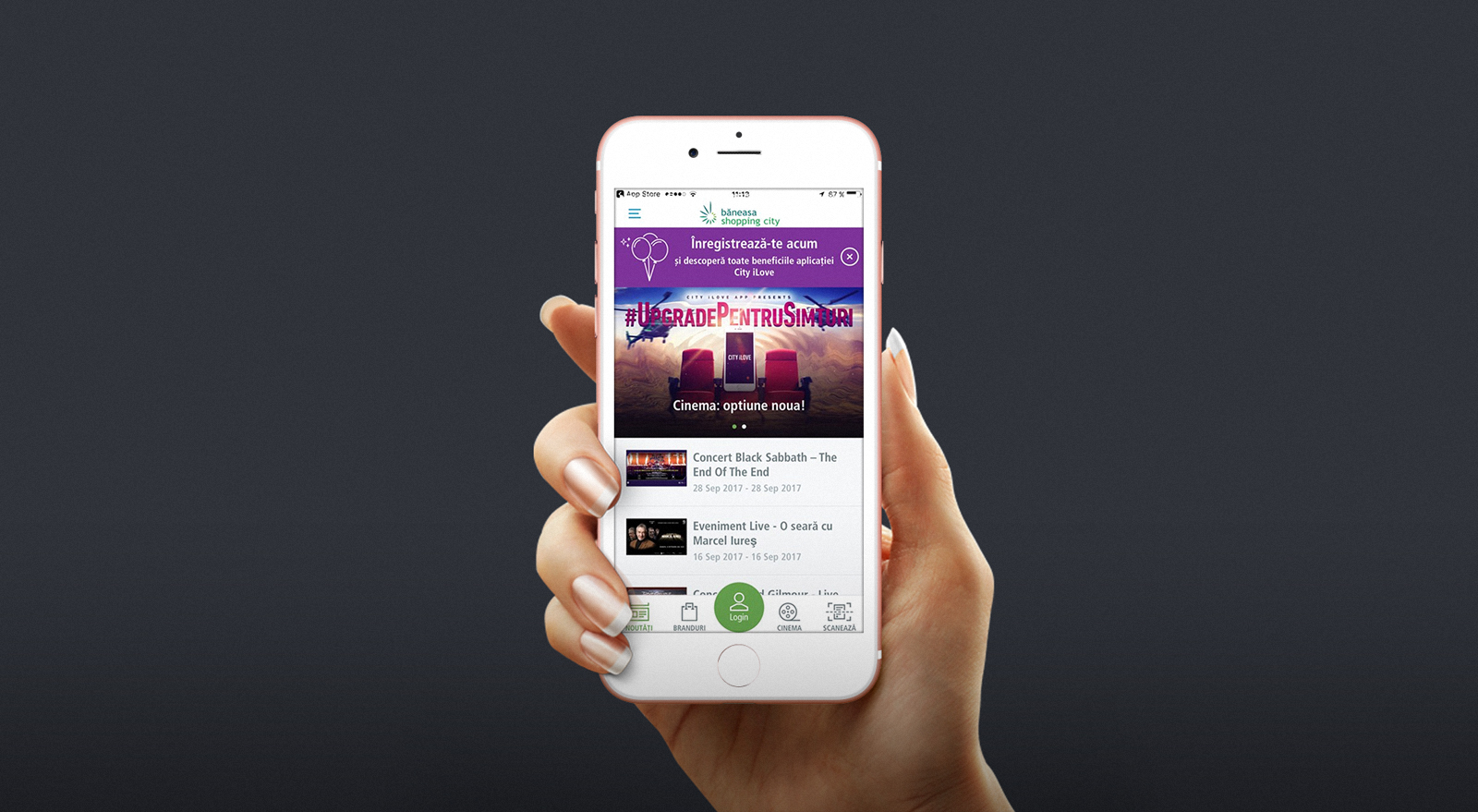 To have more control over the budget and in-app interactions, they ran two Universal App Campaigns. The first was desinged to drive signup events, including new account creation and logins. The second drove other events such as movie ticket bookings, ticket purchases and receipt scanning. In an effort to avoid any cannibalism between campaigns, they set ad scheduling for one day on and one day off for the campaigns.
To extend their engagement efforts beyond the audience of Universal App Campaigns, iProspect also ran search and Google Display Network campaigns. The Google Display Network campaign focused on reminding audiences to interact with the app, for example urging them to add cinema tickets to the shopping cart, book premiere events or scan their receipts as part of the loyalty program. The search campaigns meanwhile targeted Android audiences with messaging about new movie releases, special offers and brands.
"We always take a medium-to-large time period when making big changes in our clients' campaigns, so a 30-day period was ideal to evaluate the first results", explains Sorin Sfetcu, Managing Director of iProspect Romania. "We tried to avoid major changes in our campaigns so that the machine learning system didn't need to start the learning process over again."
For a rich analysis, the iProspect team created a variety of events and frequencies. "For our optimisation strategy, we created one event per funnel", Sorin says. They increased bids for key events and also used the Google Ads1 Smart Bidding strategy Target CPA, which used advanced machine learning to automatically optimise bids for each and every auction.
"The best and most surprising results came after we had all the data", Sorin reports. Over the course of the activity, iProspect Romania managed to increase installations of the CITY iLOVE app by 43% and reduce the cost per install by 65%, while in-app actions grew by an impressive 180%.