Millions of people around the world are incorporating apps into their routines. Whether it's shopping for a new pair of work-from-home-worthy sweatpants, managing a monthly budget, getting in shape, or putting dinner on the table, apps are becoming more integrated into our daily lives.
The importance of offering users a truly engaging, reliable, and consistent app experience cannot be overstated. That's why Google and researchers at MTM have developed a new model that shows businesses how to create a "winning app" that moves a user through the various stages of the app journey:1

Getting people to "embed" an app into their lives
Building awareness and getting users to download an app is only the first step on the journey to making it a regular part of people's daily lives. You have to connect with them along the way, or you risk people disengaging with your app — and uninstalling it.

The ultimate goal is to get people to the "embed" stage. Those who get to that point have such an emotional connection to an app that they feel they "don't know what they'd do without it". They are more likely to become a daily and active user, spend more time and money on the app — and recommend it to friends and family.
But getting people there isn't easy — and there are different customer needs and expectations for apps in different industries. Our research with MTM contains a roadmap for all digital marketers looking to ramp up their apps, and it provides industry-specific best practises for those working in retail, food tech, fintech, and health and wellness:
Retail: Build connections with shoppers

Retail experiences are no longer limited to a physical location. Retailers now have an opportunity to strengthen relationships with shoppers anywhere, anytime. As shopping habits change, so too have expectations for retail apps and digital services.
Our research shows that the following elements are key to building a retail app users will love:
Offer discounts, as they are a key driver of downloads and re-engagement
Focus on navigation to help people find the items they're looking for using a simple and intuitive classification system that saves their search filters
Use recommendations and tailored offers that meet your customers' unique needs and interests
Provide support features that allow people to address and resolve issues
"Developing a compelling retail app is much more than providing a rich experience," says Vijay Ram, head of technology for mobile apps at online fashion retailer Asos. "An app needs to build an emotional connection with users to drive loyalty and revenue. One way to engage people, and improve conversions and retention, is focusing on user-friendly navigation that showcases the best categories, styles, and price points.
"The browsing experience should be powered by inspirational and personalised recommendations that show a deep understanding of the user. This could be as simple as providing a segmented customer journey, or creating a home screen tailored to them. A search made on the retail app is a solid signal for intent to purchase. And providing a personalised search will significantly reduce the path from product discovery to getting people to click 'buy'."
Apps are powerful tools for building connections between retailers and their customers. And by using these best practices, you can strengthen those relationships and ensure more users reach the "embed" stage.
Food tech: Meet people in their moment of joy

Food delivery apps offer a lot more than just a meal. They offer users comfort and convenience, an opportunity to reward themselves, expand their horizons, and share the joy of food with loved ones.
The research finds that people expect and appreciate the following from their food tech apps:
The ability to browse and explore before registering an account
Strong customer support features and troubleshooting assistance
A seamless ordering experience that provides progress updates at a glance
Support of daily or weekly rituals by making it easy to repeat orders and schedule them in advance
The joy of food is one of our greatest shared indulgences. There is an opportunity for apps to deliver for people in their moment of joy and help them reach the "embed" stage.
Fintech: Tap into the need for trust and transparency

Offering users a safe, reliable, and transparent money application is essential for financial service providers. People don't want fintech apps to be just a tool for making transactions; they want a trusted digital partner that can help them achieve their financial goals.

"Fintech was born out of a desire to disrupt: how we earn trust now is very different to how banks did it 20 years ago, but it's still a critical part of the customer journey," explains Lars Trunin, head of product at European-based money transfer company Wise (formerly TransferWise).

"Transparency is at the core of everything we do, and it's a crucial part of building that customer trust. However, the industry still lacks transparency on hidden fees, and customers are still getting overcharged."

Trunin says the companies and apps that succeed will be those that provide transparent solutions to customers. The Wise app, for example, uses real exchange rates and shows any fees upfront: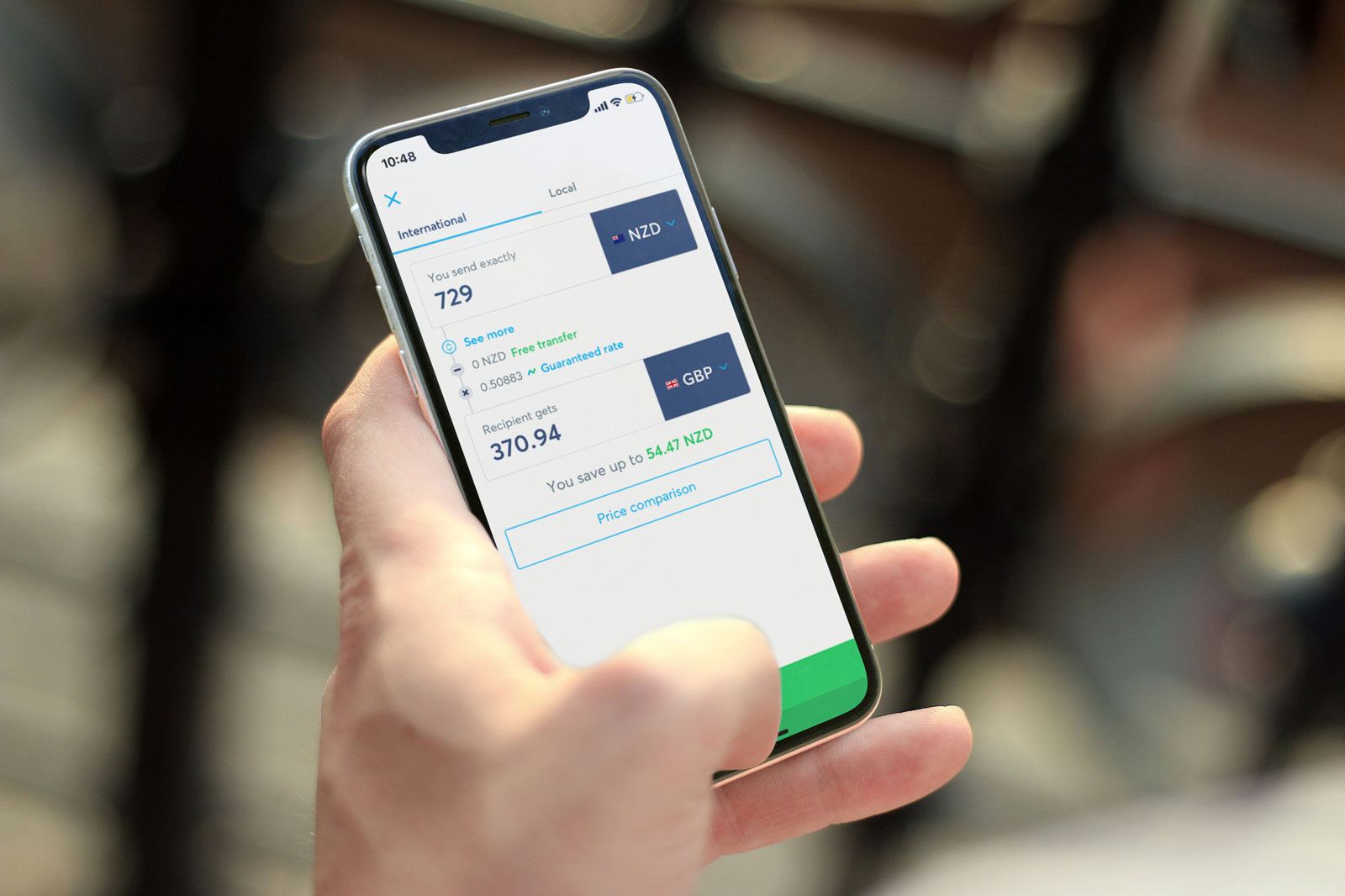 The Google and MTM research highlights the following additional crucial elements for fintech apps:
An easy but secure on-boarding and verification process
Biometric identification for quick, easy, and secure access
One-tap transactions and transfers
Instant transaction verification and confirmation
"When it comes to handling people's finances, keeping things safe and secure is absolutely critical," continues Trunin. "Biometric logins take advantage of the security many people have in their phones already, but things like two-factor authorisation are legally necessary for us under the European Commission's PSD2 legislation. Though this legislation is region-specific, we've taken the best practises and implemented these measures for customers in other regions too."
A focus on security and transparency, and providing users peace of mind that their finances and data are being handled with care, will go a long way for fintech apps to build trust and encourage people to reach the "embed" stage.
Health and wellness: Motivate users to succeed

In recent years, health and wellness activities have expanded far beyond traditional gyms. Today, people can enjoy a workout, therapy, or meditation session anywhere, anytime, with all the necessary tools, techniques, and advice just a tap away.
The research shows that these are the most important features to build a winning health and wellness app:
Help users reach their goals by providing motivation and showcasing their progress
Avoid churn by helping people reach new heights once they've hit their initial goals
Provide social features that keep users engaged and motivated
Update and enhance your content regularly
People often approach health and wellness as a personal, long-term journey and they're looking for a partner to join them. Becoming that trusted partner requires being present at the right moment for discovery — and making it easy to hit the ground running. Helping people reach the "embed" stage for your app means providing motivation, inspiration, challenges, and community engagement, without being too pushy or intrusive.
Discover how to create a winning app