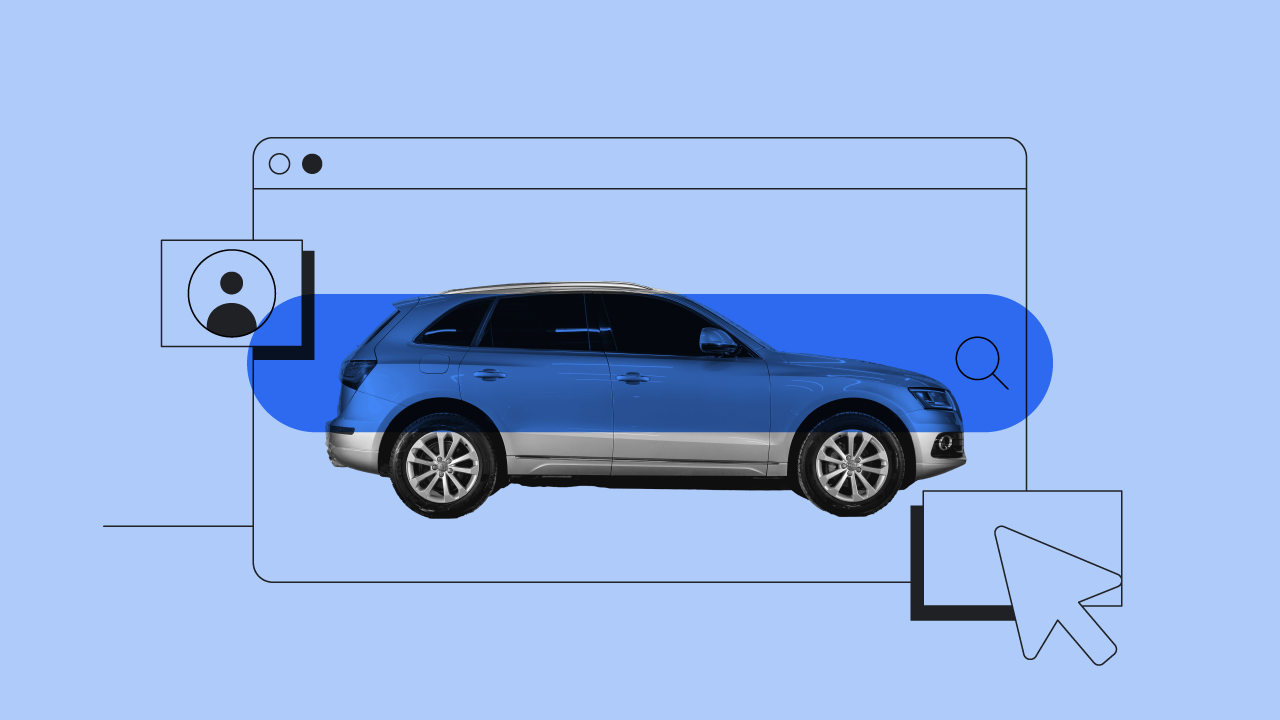 Fotis Millionis is a managing digital marketing specialist at Economy Car Rentals Group in Greece. There he is responsible for new performance marketing processes and innovations internationally.
We may not quite be able to predict the future yet. But when it comes to better understanding customers and minimising our ad spend, recent advancements in AI mean that as marketers, you and I could take a step in that direction.
For us at Economy Car Rentals Group, such tools have been crucial in planning a marketing strategy that acts as a cost-saving safeguard in real time.
Recently we faced sudden revenue loss due to increased — and more quantifiable — cancellations. While cancellations are not rare in the car-rental world, we saw the rates of some locations rise above 30% and heavily affect our overall revenue. As national or regional events related to the economy, health, or disasters can cause larger scale cancellations, finding an efficient and agile solution to set the right ROAS targets is a valuable priority.
To prepare ourselves for the unknown, and to better inform our ad bidding strategy, we found a new way to predict the secureness of our conversions at the moment of booking.
Building an AI model to predict value and likely cancellations
We operate and advertise in more than 120 countries, but business operations at a global scale pose their own challenges. Our data sets can deviate and it can be complex to correlate when bookings are made months in advance. Especially when bookings are cancelled more than several months down the road. Those conversions can then no longer be assigned to return on ad spend (ROAS) targets.
Examining our existing strategy to predict future bookings we saw rigidity. Our statistical model that was built in house would group historical data to help us understand the value of potential conversions and avoid cancellations. Manual inputs successfully made predictions for short and mid-term bookings across most destinations, but the strategy was limited in how well it could match this information.
We learned that there were still many potential high-value customers we were likely not reaching. Additionally, long-term bookings and more niche destinations such as the Faroe Islands, Fiji, and Japan, proved challenging for the existing strategy to predict.
We teamed up with digital data engineering consultancy firm Delve to build a solution to close these gaps in prediction accuracy. With our own consented first-party data we built an AI model that allows us to more accurately predict the probability of all booking cancellations, in real time.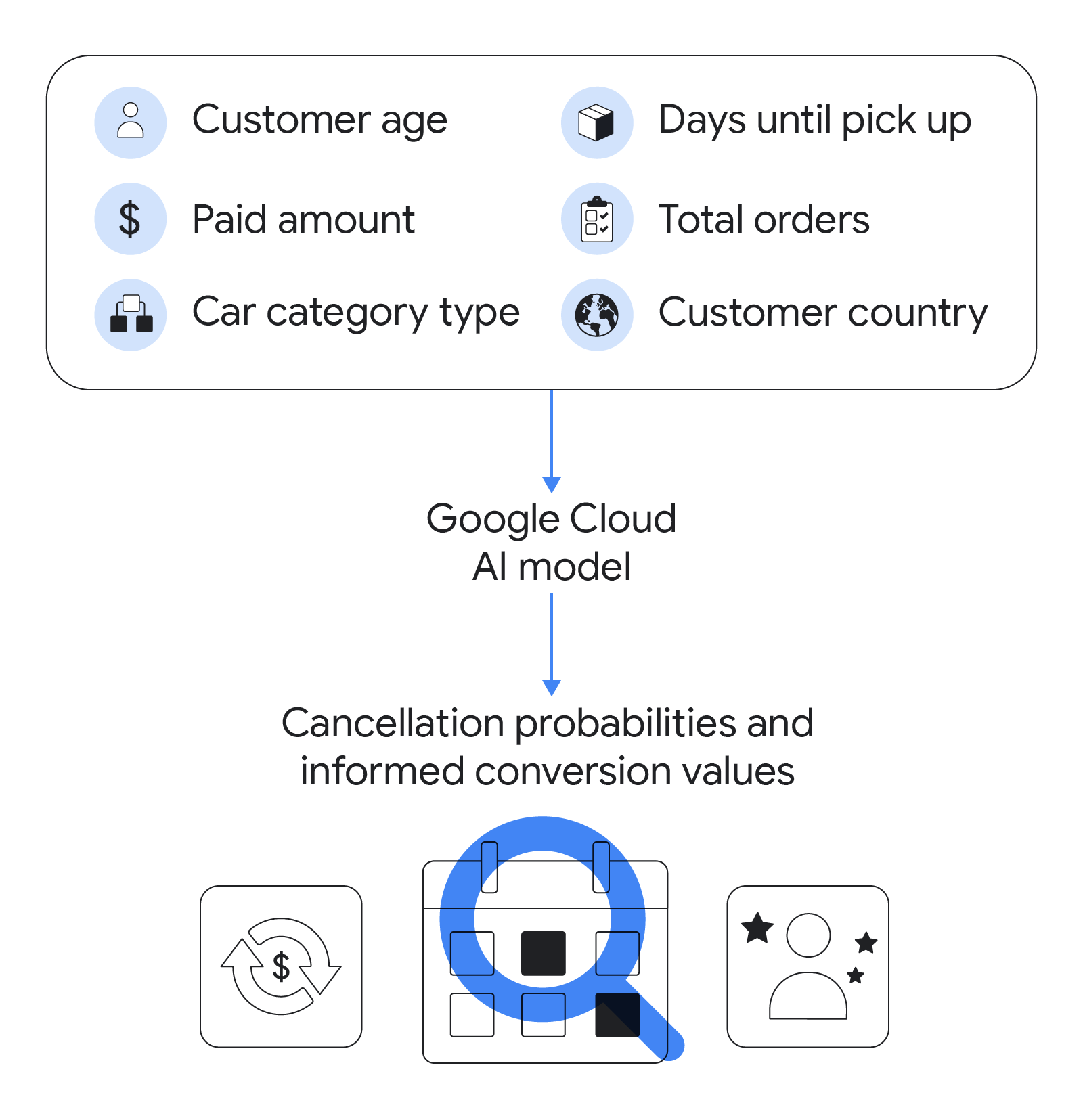 The model is built with Google Cloud's AI Infrastructure and analyses a number of factors collected from that data, including customer age, days until pick up, paid amount, insurance excess, rental start and end date, total orders, car category type, and customer country. This information is then processed with the power of AI to provide us a highly accurate understanding of cancellation probability. In turn, that allows us to assign more accurate booking values to our ad bidding strategy and expand the reach of our Google Ads campaigns.
Google Ads' value-based bidding, which is an ads bidding strategy that helps to optimise for conversion value, will analyse which bookings are likely to experience cancellation at a later date, and move away from these. Our ad spend is focused instead on customers where a conversion is considered more likely and 'secure'.
The AI model not only allows us to predict cancellations more effectively for instances where historical data is already available. Advanced understanding of our data and richer value inputs, also makes us more confident about investing in locations and potential customers for which we don't yet have the same level of customer data.
From downturn to upturn: Reaching prediction accuracy of up to 99%
In safeguarding our business against cancellation surges and revenue loss with real-time inputs, the AI model also continues to provide us a better understanding of our data, to optimise against other quantifiable cancellations.
The new model is now integrated into Google Ads across all our accounts and markets — and has helped us achieve hugely positive upturns. We saw a 20% increase in prediction accuracy across all bookings — and for short-term bookings, accuracy is now as high as 99%.
More efficient ad reach means we are able to free up approximately €1 million per quarter.
These new insights also allow us to increase our trust in the outcome of each booking, meaning we can be more aggressive in our bidding strategy. As a result, we have been able to relax our target ROAS by 10%–15%, resulting in us capturing greater volume.
In addition, more efficient ad reach means we are able to free up approximately €1 million per quarter. We can use this to reinvest in areas like audience awareness, more profitable locations, and expansion into new markets. We are now investing in more new markets with a much higher degree of confidence and are expecting an increase in profits of up to 10%.
Accelerating towards an AI future
We are now looking to build on the foundations of our initial success with AI experimentation by investigating other areas of the company where a similar approach could help us optimise processes and security.
We're putting in place an in-house team to examine in which areas of the business this approach is feasible. At the same time we're looking at additional analysis of predictive lifetime customer value so that we can allocate marketing budgets to the areas where they'll have the most impact.
As we make further inroads into the world of AI solutions and prepare for the busy summer season ahead, one thing is for certain: our new journey is only just kicking into gear.