River Island are the first UK fashion brand to use Local Inventory Ads to reach High Street shoppers researching potential purchases on their mobile devices.
With both an ecommerce site and hundreds of High Street stores, fashion retailer River Island are always on the lookout for ways to improve the cross-channel shopping experience for their customers. As part of this effort, they recently began using Local Inventory Ads (LIAs), which allows retailers to showcase their products directly to consumers who are searching in the vicinity of one of their physical locations. The retailer provides a feed of their local inventory, and the ads are triggered if a user searches for those products within a set radius of the store. When users click on an LIA, they are taken to a Google-hosted 'Local Storefront' page, which gives information about product availability, nearest retail locations, along with a link to buy online if applicable.
Setting up Local Inventory Ads involved creating a bridge between River Island's digital marketing team and in-store retail teams, as they worked together with feed provider Intelligent Reach to ensure product inventory data was available for each of the brand's more than 250 stores. In order to promote the seamlessness of their retail experience, River Island elected to feature only multi-channel items which could be purchased both online and in-store, with mobile bid-adjustments in place to ensure high visibility among mobile searchers who were close to a physical retail outlet.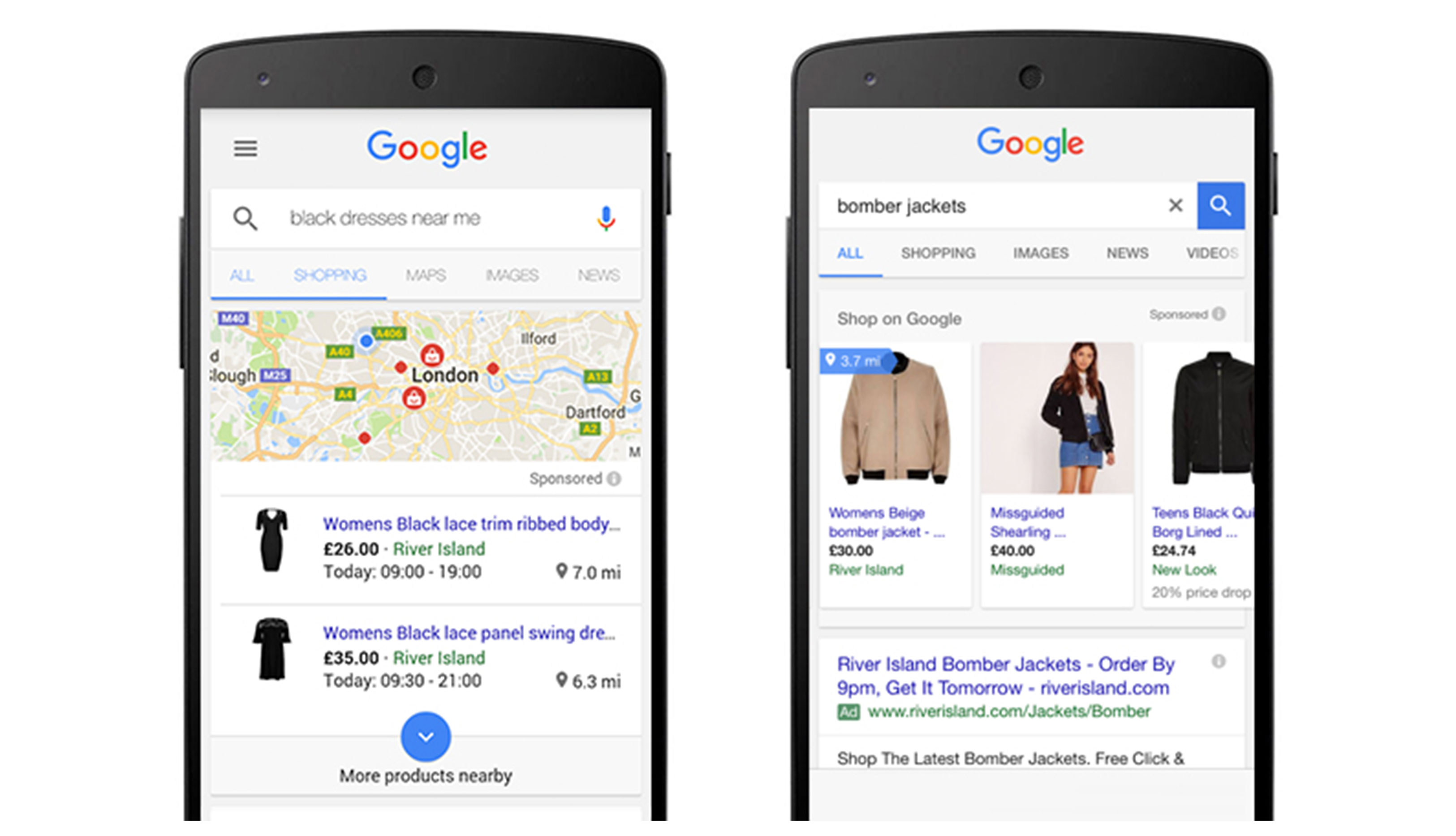 The Results
The success of the campaign was measured against both store visits and on-and-offline sales, using data from Google tools and River Island's web analytics platform. In total, 6% of mobile clicks on Local Inventory Ads resulted in a store visit, which equated to a 17% increase in store visits compared to standard Shopping campaigns. Return-on-ad-spend rose by 15%, while a 33% increase in sales was observed when offline performance data was included. Enthused by these excellent results, River Island are now planning to optimise their approach by integrating the store visits data into their automated bidding strategy, and are exploring the possibility of enhancing store visit data through the use of beacons.
Reflecting on the results, Josie Cartridge, Customer Director at River Island, believes that the additional information provided by LIAs has made a real difference to the customer journey. "We're pleased with the results of our LIA activity so far and it's good to see targeted mobile activity driving sales in-store as well as online. Mobile offers us lots of opportunity to enhance the shopping experience through location technology and stock information, and we're excited to keep working with Google and developing in this area."