With affinity for advertising up compared to non festive seasons, Christmas is proving to be the most wonderful time of the year for brands. We delve into the content and cultural trends driving engagement and results over the festive period.
You've probably noticed, maybe you've been doing your own bit with an impressive three-bird roast and sparkly homemade cards, but Christmas is getting a whole lot more, well, Christmassy.
Technology – particularly online video and YouTube – is playing a pivotal role in this uplift of festive spirit and activity, as viewers go en masse in search of inspiration, ideas and their favourite entertainment from Christmas past, present and future.
During November and December last year there were more than 683 million views on UK specific Christmas content, and 21.6 million active engagements on all Christmas tagged content1. That's a lot of festive spirit by anyone's measure.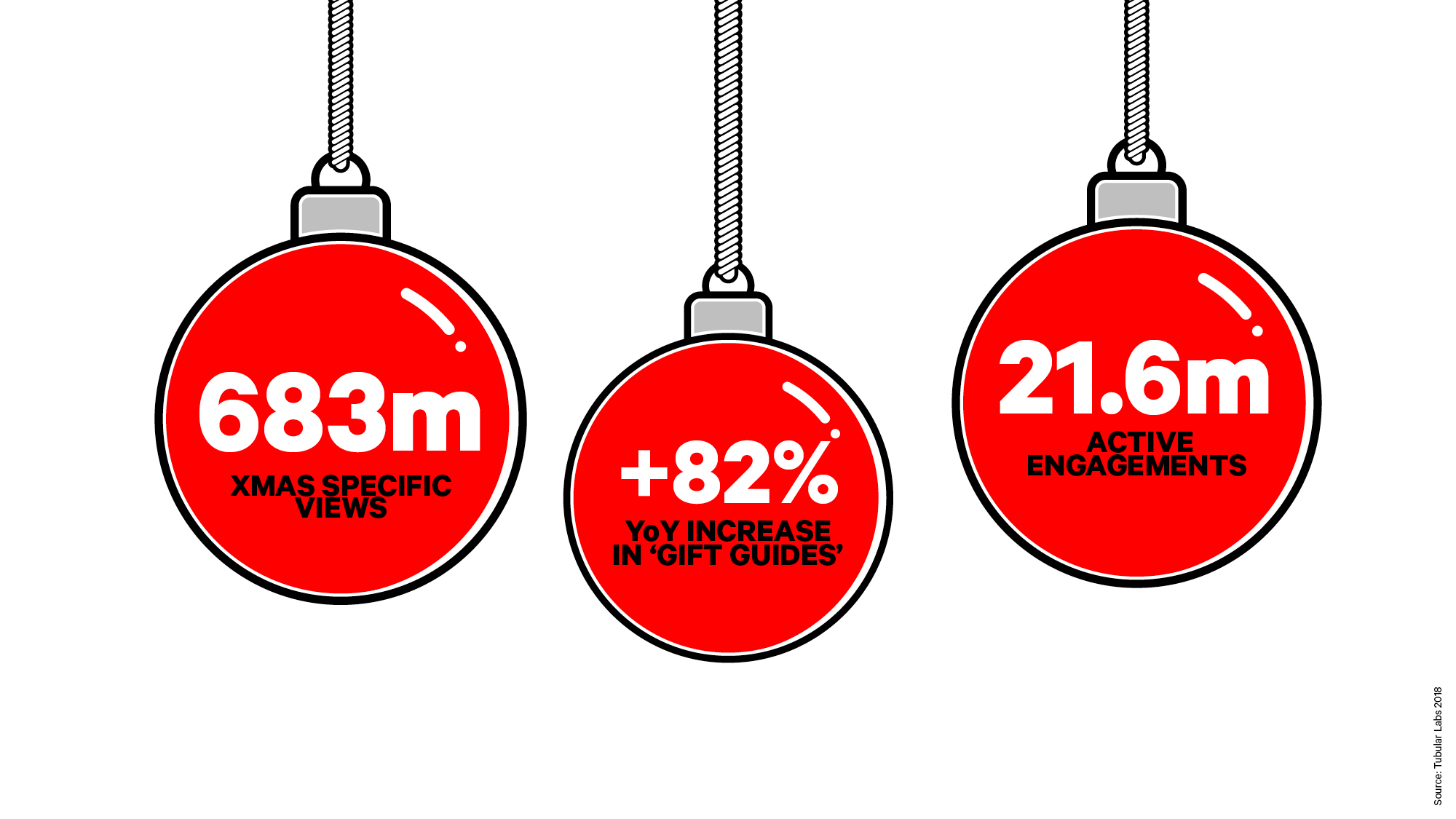 For creators, broadcasters, publishers and – critically – brands on YouTube, 'tis the season for high engagement. Western Europeans – and Brits in particular – love adverts at Christmas more than any other time of the year, showing a mammoth 147% increase in affinity for advertising content2 during the festive season.
This presents a unique opportunity for brands to create effective as well as emotional storytelling. To achieve this, it pays to understand the biggest cultural and content trends of the season - and how YouTube is playing a key role in driving and developing them.
#1 It's helping ads take over the watercooler
In the UK, for brands and viewers, Christmas is the equivalent of the Super Bowl, only 400 times longer.  Get the creative and placement right in a campaign and brands can enjoy talkability akin to a Game Of Thrones season finale, with Christmas-centric brand content outperforming regular festive content by 526%3.
Put simply, it's a period when audiences actively welcome advertising as a part of popular culture - with the immediacy and participatory nature of online video at its heart.
"YouTube has become an essential destination platform at Christmas," says James Murphy, Founding Partner of adam&eveDDB, and the communications agency behind the celebrated John Lewis & Partners Christmas campaigns, including this year's with Elton John.
"It's important for brands and advertisers to be in that space because it's a time, more than any other, when you're trying to build emotional connection and commercial momentum."
As for the creative? "A good Christmas ad should tell a story that gives people a sense of excitement and expectation – something with which they can emotionally engage – that builds into a payoff," says Murphy. "The proposition that we work to every year is exactly the same: thoughtful gifting. We just have to find a different way of telling that story."
And it's not just classic brands like John Lewis and Sainsbury's winning share of mind during Christmas on YouTube, relatively new players are also upping their game. Take Very, who's animated story of a schoolgirl's quest to find Father Christmas, saw a 281% increase in views per video for the online retailer.
#2 It's shaping what goes under the tree
"Unboxing" is perhaps the ultimate why-didn't-I-think-of-that million-dollar idea, an internet phenomena where everything from tech to toys are unpacked on camera and the footage uploaded online.
There were 228 million unboxing videos uploaded to YouTube in November/December last year5, many from superstar creators such as Ali-A.
In the run up to Christmas, the 25-year-old vlogger shared unboxings of the latest gaming releases and hardware, with videos such as a big reveal of the XBox One X, Scorpio Edition, racking up over 2.6 million views6.
"Traditionally, you could see a product you like in photos or online, but not what it's like when it comes out of the box, how easy it is to assemble or whether it measures up to its advertorial billing," says Denis Crushell, Managing Director, International for digital video analytics firm Tubular Labs.
"For the millions of people who love unboxing videos, they are like the ultimate product review, but from one of your friends."
With YouTube searches for "Christmas gift ideas" also seeing a 142% year-on-year growth and 98 million gifting videos published in 20177, it's clear such content has the power to influence what goes under the tree and how money is spent in the January sales.
A point backed up by the statistics with 86% of Christmas shoppers, in an Ipsos study, saying they were influenced by digital advertising last year8.
#3 It's putting some festive sparkle into our wardrobe
"Christmas is a time to play and experiment, pushing your style boundaries which is why many people start looking for bolder looks as the year draws to a close," says Anita Bhagwandas, Beauty Director at Stylist magazine.
"And unlike traditional media, which provide more general or creative inspiration through beautiful galleries and whimsical editorial shoots, YouTube is bespoke, in a way, because you can literally find somebody who looks like you, likes what you like and is even your exact size."
Engagement on style and fashion content on YouTube increases by 141% as the party season ramps up, while searches for "makeover" during the same period is growing by a staggering 1,000% a year9.
"It's almost like Christmas gives us permission to be more creative and explorative," adds Bhagwandas.
#4 It's providing more of the Christmas entertainment you love, (exactly when & how you want it)
The only time Mariah Carey's YouTube channel doesn't do well is at Christmas, when it does very, very, very well indeed. Her official channel enjoys 350% more visits than at any other time of year, an uptick of 100 million views globally10.
Mariah's not the only entertainer whose numbers rocket at Christmas. Audience engagement increases in nearly every genre, from music (+44% in the UK) to kids entertainment (+57% in the UK)11.
"All the central tenets that underpin YouTube's success - the ingredients that have made YouTube so compelling generally - are pronounced at Christmas", says Lucy Banks, Head of Content for Brands, EMEA, Google. "People love that they can be an active part of the moment, forming connected communities around shared interests. And in a digital world, choice and control are imperative - the user becomes scheduler, able to create their own personal playlist featuring anything from Only Fools and Horses to the Queen's first Christmas broadcast to TED-Ed talks on Why We Kiss Under The Mistletoe"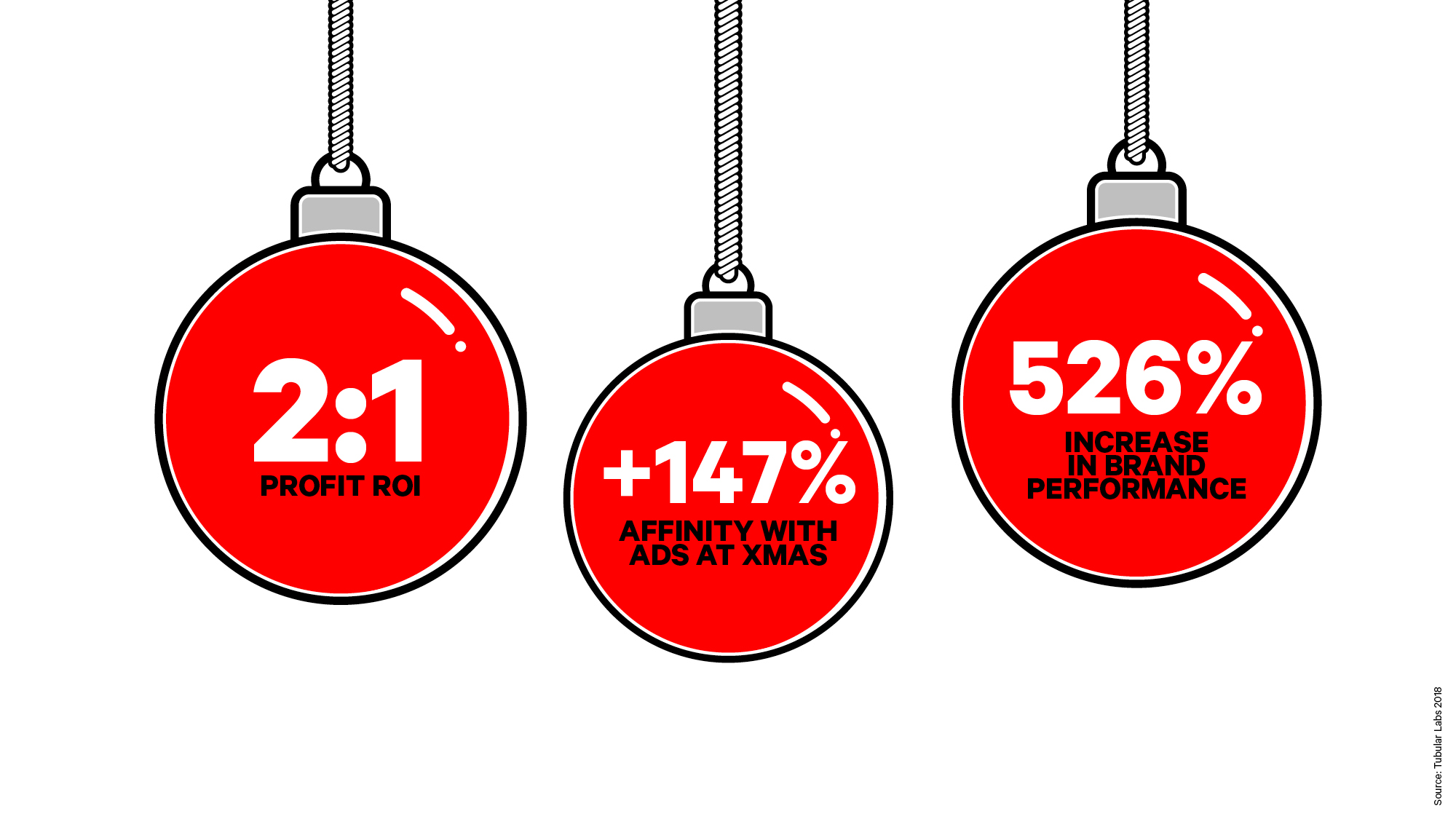 #5  It's helping the world do Christmas with all the trimmings
It's no secret that YouTube is the go-to platform for getting crafty all year round. But it's at Christmas that online DIY truly unfurls. From origami cards to knitted Christmas tree decorations, plastic-bottle door wreaths to melt-in-the-mouth mince pies, the Christmas "how-to" has become one of the most popular genres on the platform.
"Online video is playing a big part in the current craft trend," says Lisa Comfort, a lifestyle vlogger and founder of Sew Over It, a YouTube channel that teaches people to sew.  
"For us, it has been a place where people can go for extra help on techniques and inspiration of what to make. At Christmas there are definitely more people getting stuck into crafts, so whether that is how to wrap the perfect present, sew homemade decorations or make some festive pyjamas! I reckon you can pretty much find inspiration for all these things on YouTube."
This digital "how-to" revolution – and the desire to make Christmas perhaps a little posher – has not escaped the attention of some of the UK's savviest brands, either.
Tesco, for instance, whose Everyone's Welcome campaign last year attempted to help take the stress out of Christmas cooking with a series of simple cookery videos on how to master various Yuletide staples. Using insight from the Google ecosystem to understand audience intent, they were able to shape their creative accordingly.
The result? Eighteen months-worth of content watched in a single week; and for every £1 the supermarket spent on YouTube, it got £2 back12.
#6 It's the trusty sidekick to the decision maker dad
Gone are the days when a father's only jobs at Christmas were to carve the turkey and polish off the port. Domestic roles are changing; and YouTube, for its part, is helping to bring men into the modern era.
"Lots of people, especially the older generation, have very fixed views of what dads should be," says Guardian columnist, author and dad vlogger Stuart Heritage. "YouTube is a great place to challenge preconceptions like that, because if you're on the fence of being a hands-on dad there's plenty of evidence around that you're not alone."
Not least at Christmas, when a festive flurry of dad vloggers are inspiring Millennial men to roll up their sleeves and get stuck in, from cooking the dinner to doing their own Christmas shopping.  As Jamie Spafford, co-founder of 2-million-subscriber-strong SORTEDfood, explains:  
"We've seen a large number of comments from people saying, 'I've grown up in a house where it's the women who cook and it's empowering to see men in the kitchen, who aren't afraid to get it wrong, who ask questions and try to improve themselves.'"
"There's definitely a move away from the stereotypical scene of mum making Christmas dinner by herself. It's becoming a much more social event – mum, dad, even the kids are helping cook."
"The thing about YouTube, and channels like SORTEDfood, is that it makes accessing the information so much easier, and delivered by people you can relate. It's giving dads more confidence in the kitchen, especially at Christmas."
In short, Britain is turning to online video, and YouTube in particular, to watch, discover, and make the magic of Christmas. It's hand-on, it's yet another example of viewers becoming doers, and it's proving to be the most wonderful time of the year for advertisers and brands.
It is also the season when a log burning on a fire can command 4,032,090 views. Watching it crackle and spit in glorious HD. For 10 hours.