For marketers and digital platforms alike, with great scale comes great responsibility. As video audiences expand exponentially and more consumers make the pivot to digital, the opportunity for improved reach and efficiency is being matched by the increased necessity to maintain brand safety and suitability.
As a result, the need for planners and advertisers to find reliable tools and measures, while protecting the brand's reputation from appearing in unsuitable environments – where the risk of problematic associations are high – has never been greater.
Media agency Essence and one of its clients, British telecoms multinational BT, share how a strategic approach to brand suitability has helped them deliver reach, relevance, and new customer growth.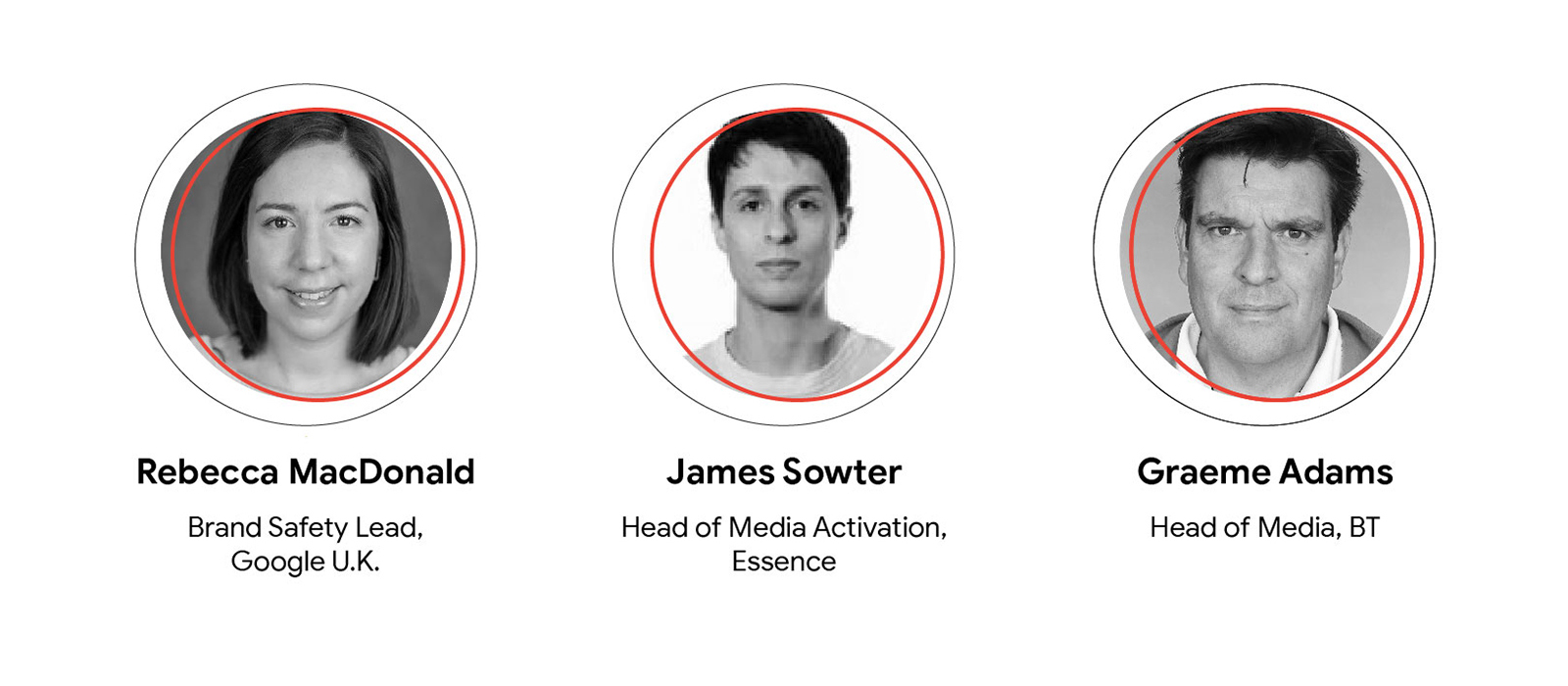 Brand safety and efficiency shouldn't be a trade-off
James Sowter, Head of Media Activation, Essence
Our challenge, across any platform that monetises user-generated content, has always been to purchase brand-safe, brand-suitable inventory that is both cost-efficient and scalable.
In the past, we'd use a third-party inclusion list on platforms such as YouTube, selecting individual distribution channels. That reduced any brand reputation risk — but sometimes at the expense of scale and efficiency.
For BT, we needed a fresh approach:
Determining suitability via machine learning
We utilised YouTube inventory modes to set the conditions and identify brand-suitable inventory with the right level of content maturity.
Pivoting to open-market-inventory
With improved platform safety, we were able to lean away from third party inclusion-list buying and instead move into open-market inventory, increasing our reach with relevant audiences.
Taking control over context
Recognising there is no one-size-fits-all solution, we were able to 'turn the dial' according to BT's brand suitability preferences and hand control to them on where their messages are seen.
In an age where people increasingly prefer to watch videos on demand, this approach delivered and continues to deliver unique incremental reach, as well as driving new business for BT. It also proved that brand safety and efficiency need no longer be a trade-off.
Extending reach in brand-safe environments
Graeme Adams, Head of Media, BT
We had two key goals: get to new customers and extend the reach of our campaigns. The caveat was that it had to be on suitable distribution channels that not just aligned with but strengthened our messaging and brand.
Working with Essence, and using YouTube's inventory modes, we sought to essentially build our own version of the platform: a selection of fully verified video content, and moments that spoke to BT's values and delivered relevant audiences.
With the initial test, we more than doubled our reach in brand-safe environments — and at 20% lower cost, which was clearly a great outcome for us. We've now rolled out this approach to all BT group YouTube campaigns.
Drive results while putting brand safety and suitability first
The conversation on brand safety and suitability is front of mind for a broad spectrum of industry bodies. The Global Alliance for Responsible Media (GARM) brings together advertisers, agencies, media companies, and technology platforms. GARM aims to improve transparency and establish 'global safety and suitability standards', so advertisers can clearly set baseline expectations for all digital media they buy.
Here are three ways in which marketers can ensure brand safety:
Customise your approach to brand suitability
Brand suitability decisions can — and should be — made on a brand-by-brand basis. Seek out digital video content solutions to help with brand suitability, such as using YouTube Select, where advertisers can find specific content, channels, and topics that align with their brand values or suitability preferences.
Lean into automation for relevance at scale
Brand suitability tactics such as solely relying on keyword blocking are a blunt tool compared with contextual analysis. Controls such as inventory modes, when combined with individual advertiser input, can help mitigate concerns and shift the focus to finding suitable and contextually relevant environments to expand a YouTube campaign.
For high impact on brand-suitable distribution channels, think mastheads and roadblocks
Brands that want to have contextual relevance or a deeper association with a creator, community, or cultural moment might want to consider featuring on YouTube mastheads, implementing roadblocks, or partnering with brand-suitable channels through one of our sponsorship packages. This provides advertisers with a guaranteed share of voice or inventory around specific video content. On YouTube, this could be an entire channel, a playlist, or an event.