Digital transformation is complex. In this series, we explore six core areas of digital transformation and hear from leading brands about how they are making an impact. Here, Carvana Founder and CEO Ernie Garcia discusses building new customer experiences.
For most people, buying a car is the second-biggest purchase they will make in life. And while it's an exciting milestone, many also find it to be full of anxiety. Our mission at Carvana is to transform that experience into one that customers actually enjoy and are eager to talk about.
Building a brand is a challenge when you're selling someone else's product. We're trying to do it in a way that makes people want to talk about their Carvana experience.
From the outset, we knew that our success would depend on disrupting an industry that had remained unchanged for nearly a century. We focused on improving car-buying and replacing an often frustrating day at the auto dealership with a pleasant online experience.
As we see it, each touchpoint on the path to purchase is an opportunity to build excitement around the brand someone is engaging with and the product they are buying. Since people expect more from brands and technology than ever before, the way we show up in those touchpoints must be innovative and convenient. This mindset has helped make us the fastest-growing online used car retailer in the U.S. today.
By building a business model that makes delivering new, inventive experiences possible, we aren't just meeting customer expectations; we're on a digital transformation journey and setting a new standard in automotive retail. Here are three ways new technology and tools have helped us delight and empower our customers.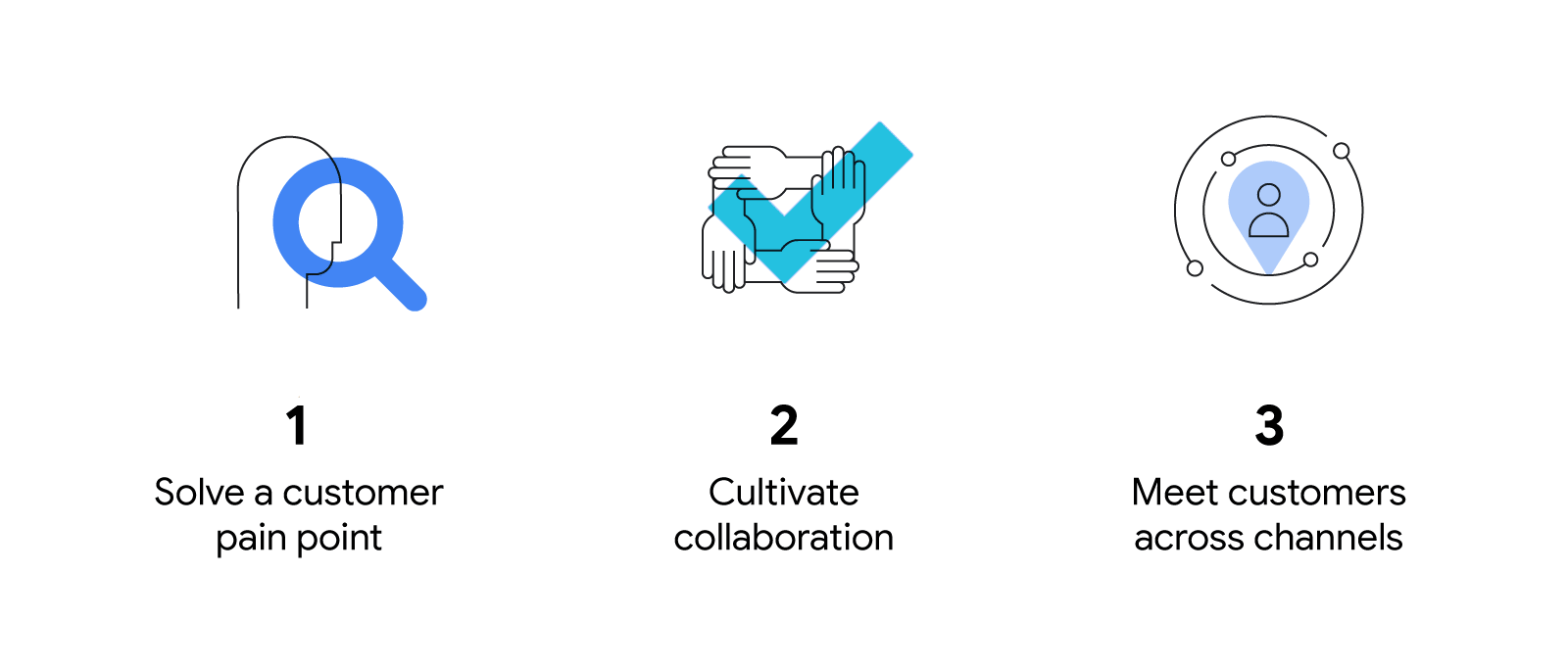 Solve a customer pain point
Your new approach will only take you so far unless it improves on what came before. One of our company's guiding values is called "zagging forward." It means we don't just innovate to be different; we innovate to be better.
Customer experience will always be our "guiding light" for making decisions.
For us, zagging forward began by replacing the customer's time-consuming dealership visit with a virtual experience. Using our patented 360-degree photo technology that captures a vehicle's details from every angle, people can browse for a car and explore its features and any imperfections directly from our website or app.
Customers can pick up the car they've purchased at one of our 30 vending machines or have it delivered to their home by a single-car hauler. Instead of taking a traditional test drive once they receive their car, customers have a seven-day, money-back guarantee. On day six, customers receive a call from a customer advocate to confirm that the car fits with their lifestyle.
As Carvana's chief brand officer and co-founder, Ryan Keeton explains, "Customer experience will always be our 'guiding light' for making decisions. To improve car buying, we asked ourselves, 'How do we create an exceptional experience that saves customers time and money, and is one they actually enjoy?'"
Replacing the dealership visit and purchase with a virtual experience required us to build a technology and a logistics network from scratch. But by transforming a lengthy, painful process into one that happens in minutes from the comfort of home, we created something that's different and better.
Cultivate collaboration
Every Carvana employee has a role in improving the car-buying experience, and that requires us to collaborate across teams to deliver for our customers. It's a true cross-departmental effort.
For instance, we often deliver cars to buyers that include personal touches based on information our customer advocates learn during the purchase process. After one customer told an advocate that she was buying a minivan to haul her kids to swim practice, she received — to her surprise — a car full of snorkels and flippers. This level of personalized service wouldn't happen without transparency and close partnership among teams across the full customer journey, along with the technology that makes it all possible.
Our collaborative culture was a key success factor at the beginning of the pandemic. We came together across all parts of the company — from operations and marketing to technology and product — and optimized the customer experience for new safety concerns.
Customer advocates deliver cars to buyers that include personal touches, based on information learned during the purchase process.
As Keeton recalls, "In two weeks, we evolved many of the experiences on our website, coming up with messaging about safer ways to buy a car. We also instituted CDC protocols for delivering cars and offering pickup, which changed operations across the board." Carvana scaled quickly to meet the demands of more online car buyers. It opened a record 100 additional markets across 24 states in a single day to keep up with customers and ensure an entirely online car-buying experience.
Meet customers across channels
Another unique aspect of Carvana's business model is that we can't just build brand awareness like an automaker or be the point of sale like a dealership. We must do it all, connecting with customers across their purchase journey to provide a frictionless buying experience from start to finish. We balance traditional marketing with digital to build brand awareness and promote our inventory.
"Building a brand is a challenge when you're selling someone else's product," Keeton explains. "But we're trying to do it in such a sticky and deep way that makes people want to talk about their Carvana experience."
For brand awareness, we've had major success with YouTube, which allows us to reach people in a targeted and measurable way, and to test and iterate with new creative. So far, we've created more than 15 made-for-YouTube videos, which have been viewed more than 55 million times. Beyond its massive reach, YouTube has helped us effectively reach specific audiences, like people researching used cars, and drive them to our website.
Ultimately, it comes down to meeting customers where they are. "An omnichannel approach helps ensure that every moment and customer touchpoint counts," says Keeton. "Hopefully, we're arriving at a place where people are equally excited about the car and how they got it."
What's next
When Carvana launched 10 years ago, we sold 10 cars per month. In 2021, we sold our 1-millionth car and joined the Fortune 500 list as one of the fastest companies to do so, based on organic growth. We still have a long way to go to get the word out about Carvana, however, and what's best for our customers will continue to guide every decision we make.