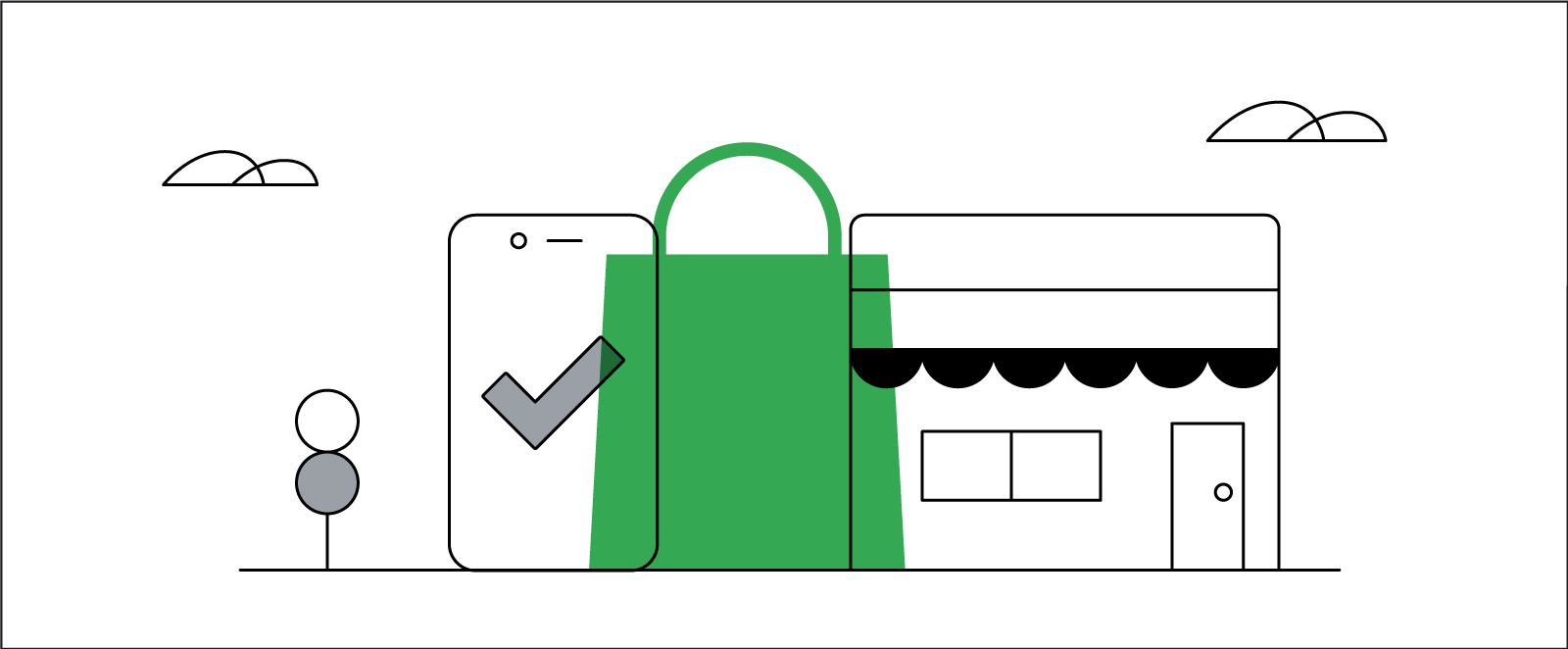 The pandemic has caused huge disruption to both consumer demand and supply chains around the world. In response, businesses are working hard to find greater profitability and to identify new areas of growth. In the midst of this uncertainty is an opportunity. New tools make it possible to better automate decisions on media and marketing, allowing businesses to leverage their data and find growth opportunities wherever they may be.
The distinction between "online" and "offline" sales channels has been blurring for years. And today's complex, meandering consumer journeys serve only to further complicate these definitions.
Should a coffee that was paid for through an app but collected from the counter count as a "mobile conversion"? How do we categorize groceries bought online, but collected curbside? Too often outdated metrics, organizational structures, and mindsets hold us back from understanding these new consumer experiences for what they are and effectively marketing them to our next set of customers.
Marketing organizations are uniquely positioned to help businesses be ready for a future where "online" and "offline" mean less and less. Marketing can best drive the business transformation required to meet dynamic consumer demand with nimble strategies for everything from advertising to product offerings to customer service and point-of-sale experiences. And through that transformation, businesses can drive results while building the organizational agility and resilience needed to be ready for what's next — even when tomorrow is uncertain.
Like nearly all pandemic-era shifts, the trend confounding online and offline consumer journeys has been gaining momentum for years. The imperative for legacy retail brands to have strong e-commerce presences grows every year, even as we're also seeing more digital-native brands open brick-and-mortar stores to attract new customers.
These already dizzying consumer paths have been spun around again by a rush to shop online, unlike anything businesses had previously experienced. One study reported an 87% surge in e-commerce penetration in 2020, growing more in a few short months than it had in the previous decade.1

While it's impossible to predict developments like these, what is possible is leveraging the power of automated tools to analyze data responsibly, identify emergent trends, and calibrate your organization's goals routinely and effectively. We can now do more with less data — protecting consumers' privacy while ensuring relevance by applying automated solutions to anonymized and aggregated, yet relevant, signals.
Let your data help you automate thousands of small decisions
Considering offline and online data as part of a single customer experience can help you better reach your consumers, wherever they are. Due to the pandemic, driving in the U.S. fell by almost 40% in April. A leading insurer incorporated aggregated and anonymized traffic data from public sources, such as state governments, to identify mobility trends. The chain used insights provided by combining these data sources to automate thousands of small decisions on its media planning, turning advertising back on in a given area only once traffic rose above a minimum threshold.
Automation can also help businesses rapidly adapt to evolving consumer sentiment. A well-known chain of quick-serve restaurants expected the easing of social-distancing measures to release a surge of penned up demand once they were able to reopen. Instead, they found would-be diners were still wary of reentering dining rooms and had grown comfortable ordering in.
New tools make it possible to better automate decisions on media and marketing, allowing businesses to leverage their data and find growth opportunities wherever they may be.
To be ready for whatever comes next, the chain adopted an automated approach to keep its calls to action and creative messaging aligned with unpredictable fluctuations of customer behavior. The same chain is also focusing on the role its mobile app plays, as the line between online and offline customer experiences continues to blur. The app provides a better understanding of its most loyal customers' behavior, a channel to respond and communicate in real time, and a means to purchase in-store, all while providing better attribution.
Even as brands rethink their online-to-offline strategies, performance-based optimization can continue to drive profitable growth. Like many retailers faced with shuttered stores, a leading pet supplies shop quickly built a click-to-collect service. But compared with online fulfillment, curbside pickup has distinct considerations, cost implications, and attendant marketing challenges. By automating its campaigns to optimize demand and local availability, the retailer was able to nimbly recalibrate efficiency targets and dynamically direct customers to the best and most profitable solutions.
There is no longer any exact or lasting balance to be found between online and offline activity. Day by day, location by location, demand will fluctuate as attitudes and circumstances change. Attitudes can be highly category specific, and unexpected developments can influence consumer behavior in unpredictable ways.
The ambition for marketers shouldn't be to predict the future. It should be a fluency with data management and measurement that provides a more holistic understanding of consumers, wherever they are shopping. And by employing today's powerful automated tools, informed by meaningful data in service of bottom-line business goals, you can adapt to whatever comes next.