Speed is crucial to consumer engagement, which in turn is key to conversions. In short, speed equals revenue. That's why we've created the Mobile Speed Scorecard and the Impact Calculator. Marketers can compare their mobile speed to industry peers and see the potential revenue impact that speed (or lack thereof) has on the bottom line.
The Speed Scorecard
We've all been there: eagerly anticipating a mobile site to load and then abandoning it out of frustration. It's a challenge most businesses struggle with. In fact, the average mobile webpage takes 15.3 seconds to load.1
Count that off to yourself—feels like an eternity, doesn't it? If people have a negative experience on mobile, they're 62% less likely to purchase from you in the future—no matter how beautiful or data-driven your marketing campaigns are.2
The Speed Scorecard allows brands to rank their mobile site against those of their peers, by country and connection type. It relies on real-world field data from the Chrome User Experience Report.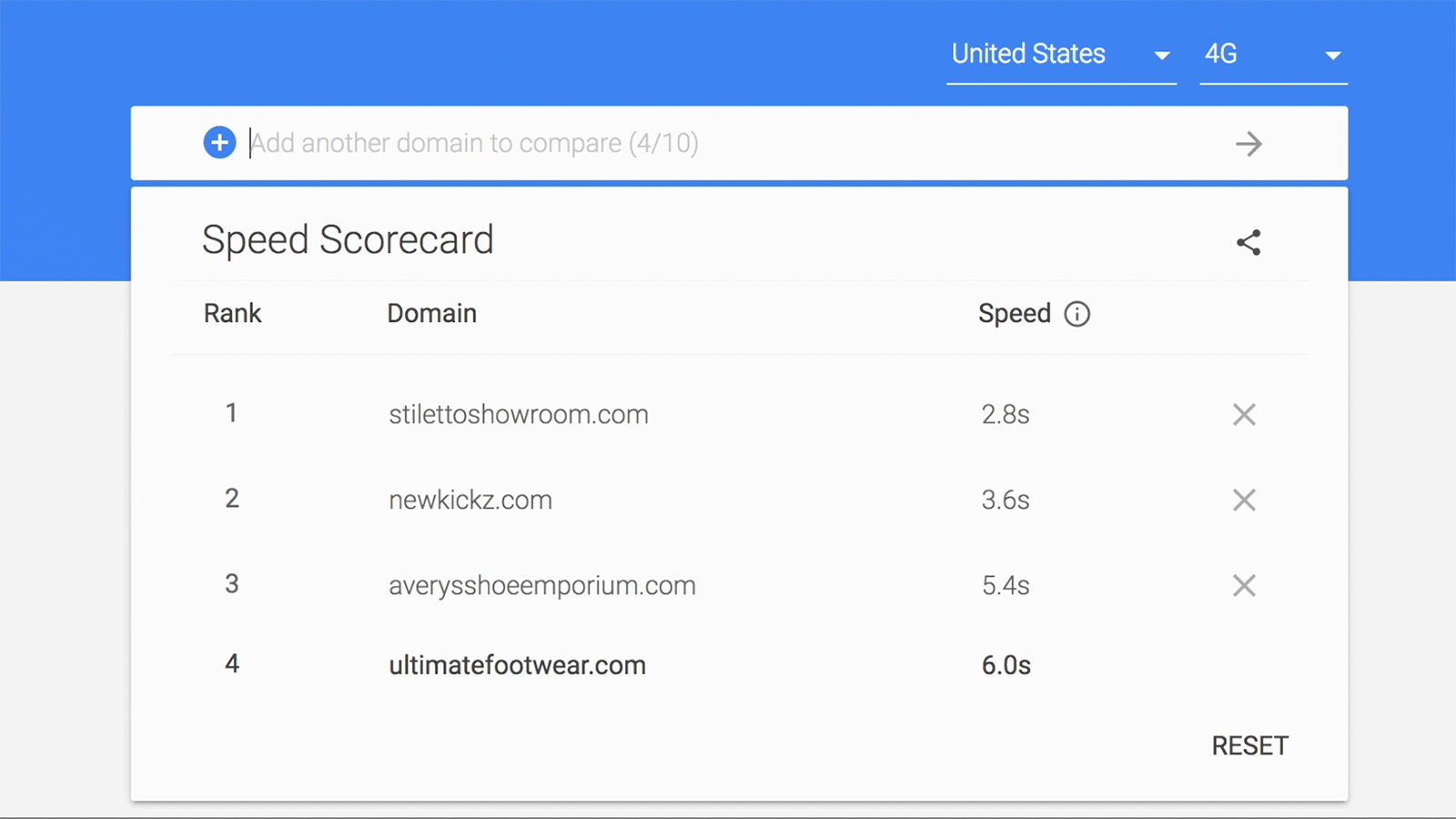 Simply enter your domain to start, select connection type, then enter the domains of others in your category or sector to see how you stack up.
The Impact Calculator
If you don't offer a fast, frictionless mobile experience, people bounce. If they bounce, they don't buy.
Using benchmarking data, we've examined the potential effect speed has on conversion rates. In retail, for example, we've seen that a one second delay in mobile can impact mobile conversions by up to 20%.3
Want to see how much you stand to gain by reducing page load time? Enter a few key data points into the Impact Calculator, and get a directional look at conversions and revenue based on faster (or slower) mobile speeds.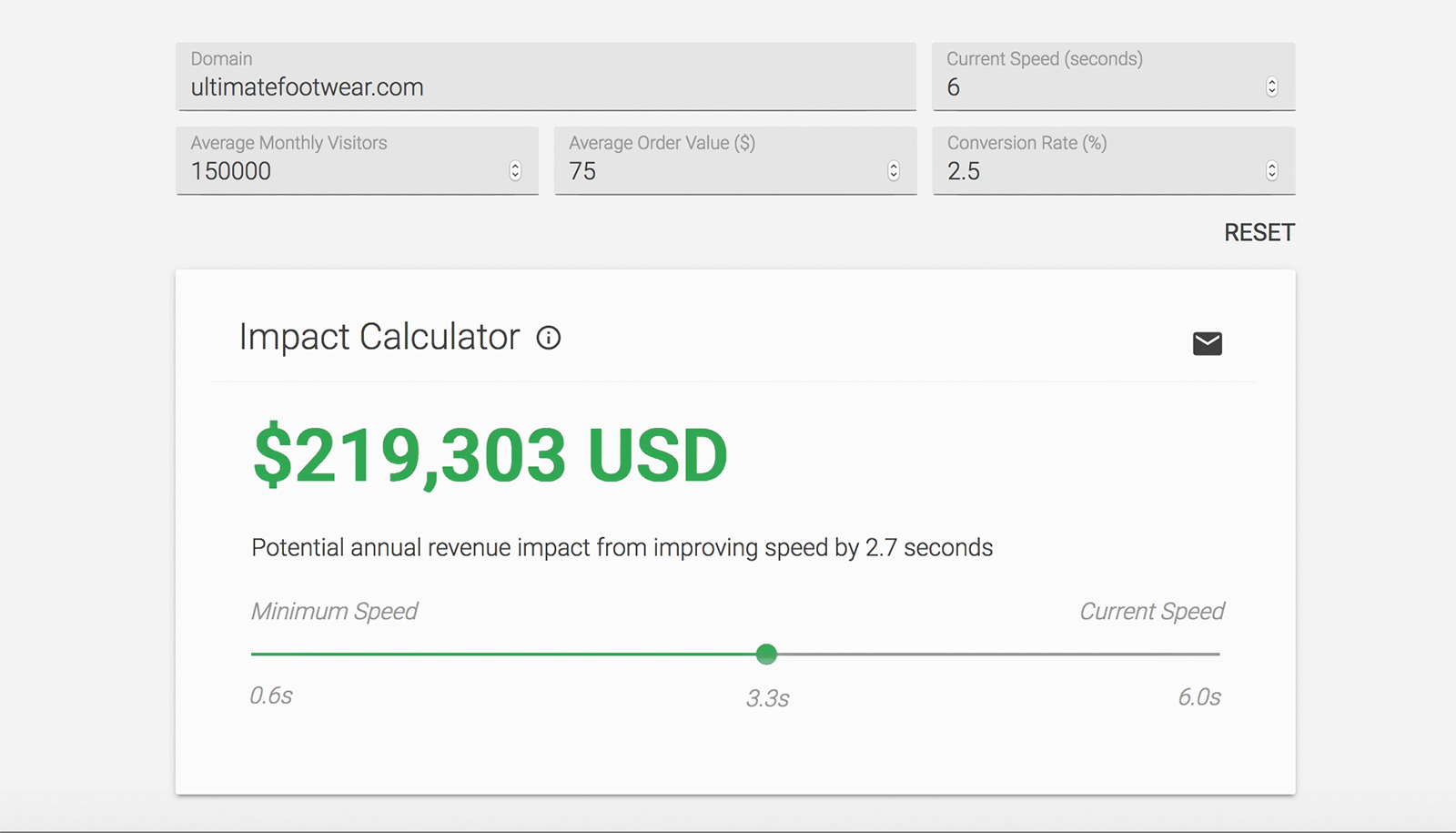 It's critical that marketers design fast mobile web experiences across all industry sectors. If there's too much friction, consumers will abandon your site and move on. See if you're keeping up with your industry peers and make sure you're not losing out on potential revenue.