Whether your company is big or small, learning new marketing skills and brushing up on basics can help both you and your team. At the start of every year, there's no shortage of resolutions, advice, and thought leadership to help you look ahead or reconsider high-level strategy. But if you're looking for something you can get a jump on right this minute, we've got a few tips for you.
Do less, achieve more
Multitasking doesn't actually help you get more done during the day, writes Connor Swenson Manager of EMEA Partnerships at Google for Startups. According to one study, it can take an average of 25 minutes to resume a task after being interrupted. That means interrupting one task to work on another can make both jobs take longer to complete.

So how can you set yourself up for focused success? One simple way to do this is to start each day by picking one important thing to focus on first. Try choosing the most difficult item on your to-do list. It's easier to begin with the hardest tasks and then progress toward simpler work.
By tackling that one important task early on, you've given your energy a boost and created momentum that can carry you through the rest of your day.
Get three more time-management tips here.
Master the marketing tools at your disposal
If you're reading this, you're likely using one or more Google advertising tools. But are you as proficient as you'd like to be? Our Skillshop training platform can help get you there with free online courses and certifications.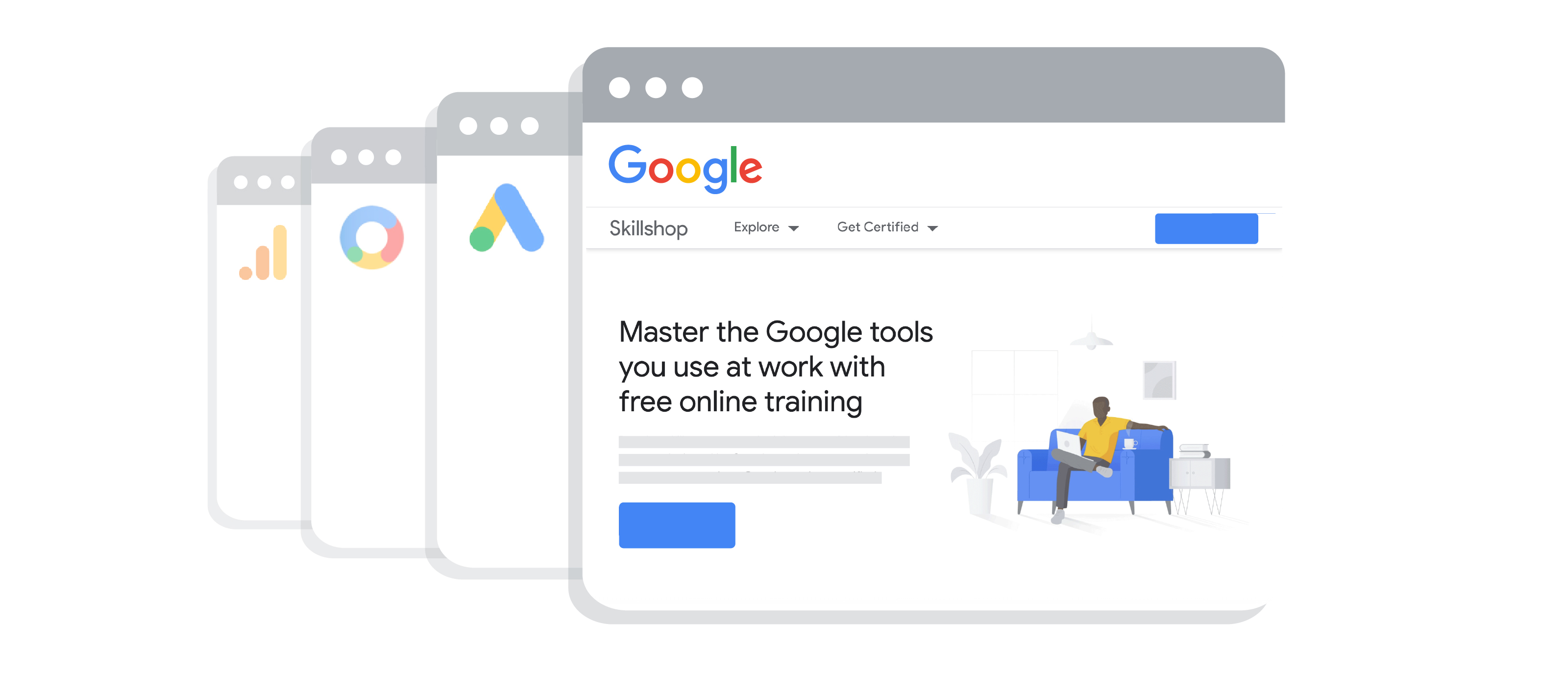 Whether you've just started your advertising journey or are well on your way, Skillshop can increase your knowledge with e-learning courses designed by product experts on topics including Search, Display, Video, Shopping, and Measurement. New advertisers who are trying to learn about Google ads can take a variety of courses. And existing advertisers can make sure they're up to date on the latest product developments, as well as test their knowledge with certifications.
Build a culture of innovation
If you're feeling ambitious and want to level up your entire organization, consider incorporating design thinking. Design thinking builds people's capacity to innovate by having them adopt and practice a certain mindset. The skills developed through design thinking can then be applied in a variety of ways, such as a design sprint — a process for testing ideas that involves fast prototyping.
So how do you get started with design thinking? The next time you need to solve a problem, you can grow your team's creative capacity by focusing on three core design thinking principles, or the 3 E's: empathy, expansive thinking, and experimentation.

It's great to create an innovative product or service, writes Dr. Frederik G. Pferdt, Chief Innovation Evangelist at Google. It's not so great to build one that's useless to people. That's why your users should be your No. 1 focus. When you can empathize with them and take inspiration from their needs, feelings, and motivations, your team can create meaningful solutions to actual problems.