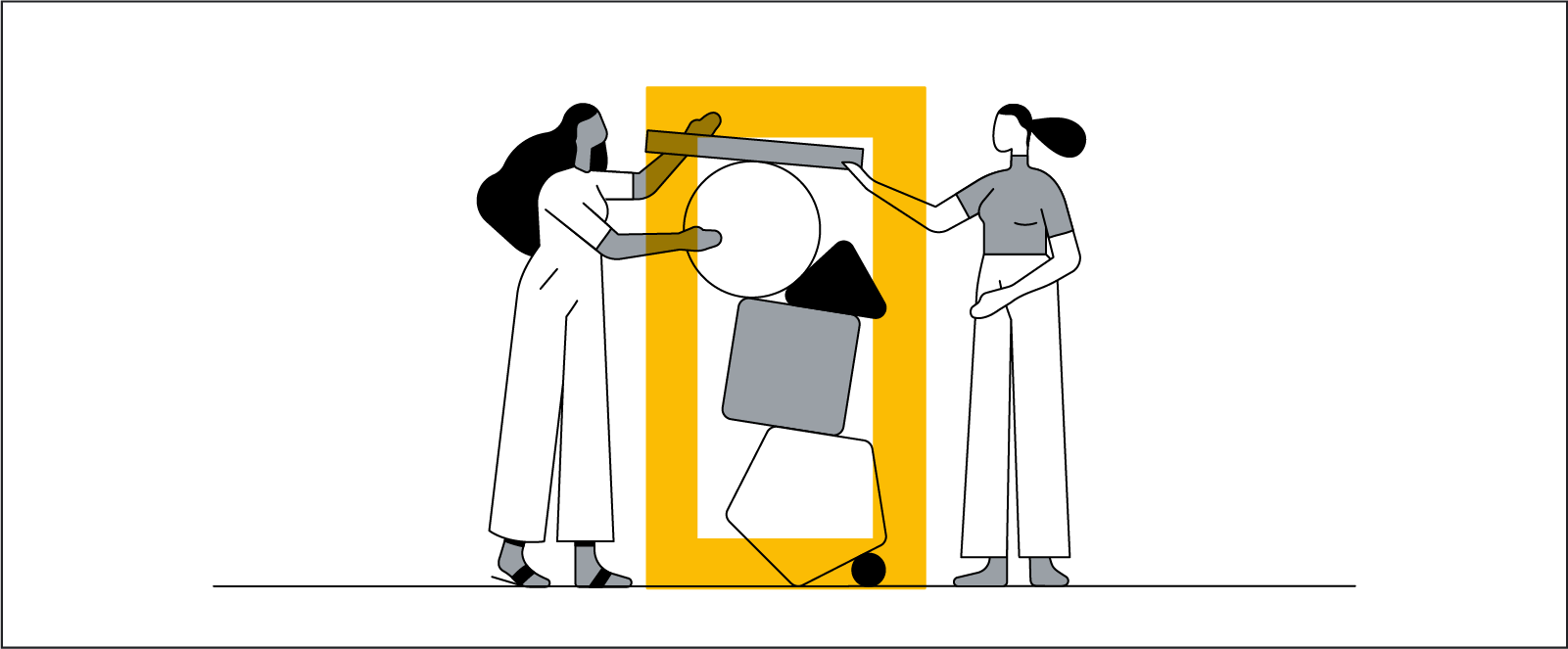 Samantha Skey and Kate Calabrese are respectively CEO and VP of programmatic sales at She Media, a digital media company committed to empowering women and bridging cultural divides. Here they share their mission-driven approach to making media more inclusive and ways that other industry players can join the fight.
Nearly 20 years ago, we founded She Media to help women grow and nurture their publishing businesses. In 2005, we expanded our commitment to promote diversity and inclusion among all members of our community.
Our mission has never felt more important than it does today. The ongoing Black Lives Matter movement and COVID-19's disproportionate impact on businesses owned by people of color and women have underscored the urgency of our work. They've also clarified how much work still lies ahead.
The fight against racial inequity requires going beyond acknowledging and trying to reach underrepresented audiences.
Positive social change requires participation and accountability across communities, industries, and organizations. Within this context, digital marketing has its own unique set of responsibilities.
All it takes is a quick skim of the numbers to understand the scale of the issue. In the U.S. today, Black, Latinx, and Asian Americans make up more than 37% of the population and represent nearly $4 trillion worth of consumer buying power. Yet in 2019, all media owned by these three underrepresented groups combined received just 5.2% of overall U.S. media spend. In other words, publishers from underrepresented groups who reach these powerful audiences are being overlooked in media planning and buying.
So here's our call to action: Advertisers can and must do more to address this problem. The fight against racial inequity requires going beyond acknowledging and trying to reach underrepresented audiences. We need to empower them and invest our dollars into the businesses and digital communities owned by underrepresented groups.
Today, we're sharing solutions we've created to address that, along with actions that brands and publishers can take to help. We hope you'll consider joining the fight.
Creating 'Meaningful Marketplaces'
She Media is always on the lookout for innovative ways to support historically underrepresented publishers. Last year, we began curating individual private marketplaces, called "Meaningful Marketplaces," for advertisers seeking to reach Black, Latinx, or LGBTQ+ people.
Brands looking to support Black-owned media, for example, can purchase premium display ads through programmatic or direct deals across more than 50 Black-owned publications, including Black Girls Eat and Busy Life Busy Wife. The private marketplaces funnel advertising dollars directly to these publishers and the communities they create content for.
"Partnering with She Media has helped us significantly improve our revenue. Through a two-pronged strategy — optimizing ad revenue with high-impact placements and pursuing direct sponsorships — we've taken advantage of She Media's holistic approach to grow our business."
— Nicole Johnson, Black independent publisher and owner of The Baby Sleep Site
Recently, we've seen a swell of interest from advertisers looking to invest their budgets to reach these audiences and support these businesses. While it's still too early to gauge the financial impact of Meaningful Marketplaces, we believe results will be on par with She Media's track record in programmatic advertising, which in 2019 delivered more than $4 million in revenue and 25% year-over-year growth.
Empowering women business owners and influencers
In addition to supporting underrepresented publishers' business growth, Meaningful Marketplaces is also helping to elevate the women of color behind these organizations.
Increasingly, Meaningful Marketplaces provides a pipeline of speakers and content creators for our BlogHer events that reach global audiences of influencers and entrepreneurs, while continuing to provide educational and networking opportunities. Across all of our BlogHer virtual conferences in 2020, 6 out of 10 speakers were women of color. And through our e-learning platform, BlogHer also provides a range of services to help small businesses grow year-round.
"In the course of a year, my ad revenue per thousand impressions has already increased by 25%. My inventory is part of a network of quality content sites that attract direct brands. This helps provide a clear source of incremental revenue, on top of programmatic demand."
— Miranda Mendelson, Latinx independent publisher and owner of Slashed Beauty
How to help
While She Media has helped make gains for underrepresented publishers and the women who power them, we're a comparatively small part of a vast digital advertising ecosystem. Real progress requires commitments across the industry. So we encourage other publishers to create their own Meaningful Marketplaces and present them to brands and agencies as critical opportunities for investment.
Brands and agencies can take three additional steps to help ensure they are planning more inclusive media.
1. Ensure your marketing campaigns are inclusive
Reaching underrepresented audiences should be an integral part of your campaigns, not a separate effort. Why? Because research shows that more inclusive messaging is more effective, period. A 2019 survey by the Female Quotient, in partnership with Ipsos and Google, found that 64% of people took some kind of action after seeing an ad they considered diverse or inclusive. Among underrepresented groups that number was as high as 85%.
A great place to start is by casting more diverse talent in your display and video ads, and translating your ads to better connect with Spanish-speaking audiences.
2. Seek accountability from external partners
Another way to make your marketing more inclusive is to pursue and invest in relationships with agencies and brands that share your values around diversity and inclusion. Begin by having an honest conversation about how each party is building diverse teams and incorporating inclusive marketing into their strategies. Then encourage your partners to provide greater transparency around their own diversity initiatives.
3. Set your own standards
Finally, go beyond pledging to do more by making firm commitments. General Mills set a strong example in 2016, for instance, when it imposed strict diversity requirements on agency partners, as well as organizational factors like hiring practices and employee development. We awarded General Mills a #Femvertising award at the time for taking action. Other leading brands, like Hewlett-Packard and Verizon, have also followed suit. And recently, Google committed to dedicating 15% of its top-tier campaign budget to underrepresented media outlets.
As a Google Certified Publishing Partner, we're proud of the work we've done at She Media to empower publishers in our network and to foster more inclusive media across the U.S. But we're still in the early days of our mission. We urge other publishing networks, brands, and agencies to join us in working toward a more equitable digital marketing industry.