LGBTQ+ representation in culture and media has grown significantly over the last several years. Companies that once lacked LGBTQ+ visibility in their creative are now considering how to represent this cohort more regularly. Over the past 32 years, the GLAAD Media Awards have recognized stories that bring positive, accurate portrayals of LGBTQ+ characters to life.
Having grown from six original categories to 27, the Awards illustrate how far we've come. At only three years old, the Outstanding Video Game Award, which saw twice the usual number of nominees this year, is exemplary of that progress. Even if mainstream gaming has a ways to go toward ideal LGBTQ+ representation, brands can learn a lot from the industry's strides and mishaps.
Here are three lessons from LGBTQ+ representation in gaming that brands can apply to their marketing.
Consider the big picture
GLAAD announced two winners this year: Dontnod Entertainment's "Tell Me Why," a single-player mystery with a trans protagonist voiced by a trans actor, and Naughty Dog's "The Last of Us Part II," a single-player action-adventure game featuring a lesbian protagonist. (The latter's relationship is one of the more hopeful notes in the apocalypse-themed game, which was also the year's fifth most searched.)
Notably, both games must be played from the point of view of an LGBTQ+ character. This sets them apart from games that gate LGBTQ+ visibility behind player choices, making LGBTQ+ gamers responsible for adding representation to the story. Conversely, this year's winners assume that all audiences are capable of empathizing with a well-written protagonist.
You have to think about the underlying story you're trying to tell, and what kinds of stories you haven't been telling.
— Dr. Adrienne Shaw, associate professor, Temple University, and founder of the LGBTQ Video Game Archive
"It's not like, 'we checked the box, we have a trans character in our game.' No, you play as the trans character," said Blair Durkee, special consultant on video games to GLAAD. "You get to experience what that's like. You get to literally put yourself in that character's shoes and make decisions and choices.
"At one point in ['Tell Me Why'], Tyler [the protagonist] meets a character who confronts him about his identity, and Tyler has to respond to that. For me, as a trans person, I'm used to this because I deal with it every day, but for someone who's not, that might be something they never considered from a first-person perspective. 'What would I do in that sort of situation? How would that make me feel?' It's very different when you're thinking, 'oh, that would probably be hurtful.' But when it's happening to you, it's like, omigosh. It takes on a totally different meaning. These are the sorts of things that make these two games really special."
Dr. Adrienne Shaw, associate professor at Temple University and founder of the LGBTQ Video Game Archive, urges game designers and marketers to think about diversity in their work holistically.
Documented number of video games containing LGBTQ+ content, by decade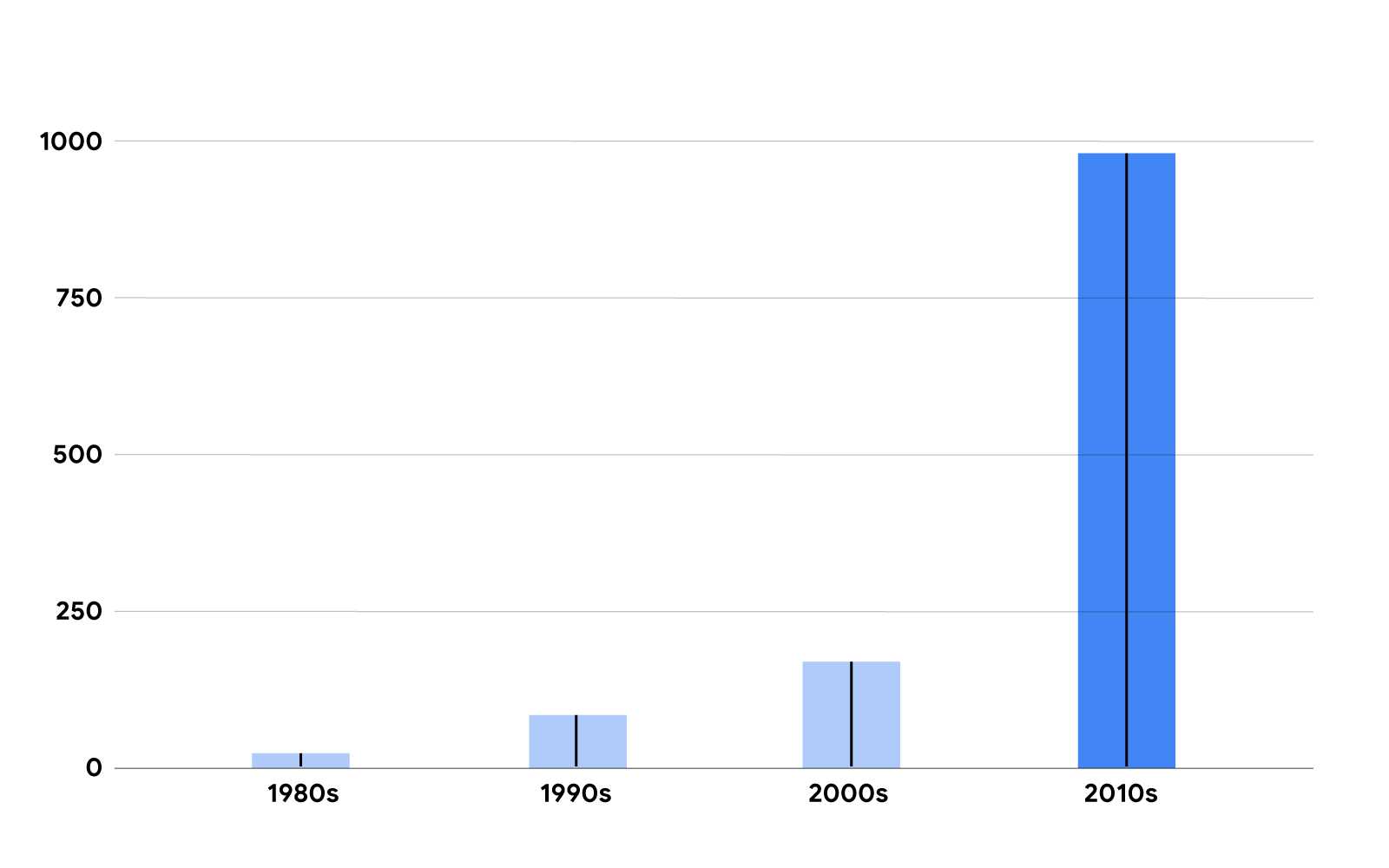 "One of the biggest problems with how media industries approach representation in general is that they only represent groups when that group is their target audience," Shaw said. "But there's a whole wide world out there of people who aren't queer, who want to see queer content. There are people who want to watch movies about Black history who aren't necessarily Black. That the audience isn't what is in the text itself is something that I've tried really hard to explain in my work. … If I could tell any media industry anything, but especially the game industry, it's that you need to stop thinking about representation as a marketing gimmick. You have to think about the underlying story you're trying to tell, and what kinds of stories you haven't been telling."
Retire the tropes
Few people think of video games when it comes to award-winning LGBTQ+ stories. Far fewer think of Lizbert and Eggabell, the stars of Young Horses' single-player adventure game "Bugsnax." Players feed the bugsnax — half-bug, half-snack creatures — to the villagers, or "Grumpuses," whose body parts turn into snacks once they're fed. Throughout this adventure, the game also manages to tell two LGBTQ+ love stories, earning it a nomination from GLAAD.

"It's very rare to see LGBTQ inclusion that's just happy and celebratory. A lot of times, you see the 'bury your gays' trope, where, historically, media only had a single gay character, and the gay character usually dies," said Durkee. "In reality, gay people just exist. We exist everywhere. There's no reason we shouldn't be in a game about feeding bugsnax to Grumpuses."
Globally, 2.9 billion people are expected to play video games this year, generating $175.8 billion. But the story those numbers don't tell is one about who those players really are. In an industry too often defined by the stereotype of the white, straight, 18- to 35-year-old male gamer, it's easy to lose sight of the market's diversity. In reality, 10% of gamers identify as LGBTQ+, 46% are women, and Hispanic game enthusiasts are most likely to call themselves "gamers."
Recognize the community
Even well-intentioned attempts at representation can often slide into tokenism, making it crucially important to tell diverse stories with sensitivity from the start. Depicting LGBTQ+ characters with compassion, nuance, and complexity isn't just a way to reach new segments or get noticed by award committees. It's also a way to make it unequivocally clear that LGBTQ+ gamers belong.
I'd love to see a world where some of these big blockbuster games have a player base that looks like society.
— Blair Durkee, special consultant on video games to GLAAD
Done right, this kind of representation matters far beyond the bottom line. In response to surveys conducted by the Trevor Project, 58% of LGBTQ+ youth said that brands and companies that voice support for the LGBTQ+ community positively impact their feelings about being LGBTQ+, and 50% of multisexual youth said the same about brands. For the queerest generation in history, 87% of whom play video games and build tight-knit communities within them, the impact of inclusive gaming content can't be underestimated.
But growing the addressable market for a game requires new competencies and hiring the right people, Durkee said. "It's not something you can get overnight, but it's something to work towards. And eventually, I'd love to see a world where some of these big blockbuster games have a player base that looks like society."