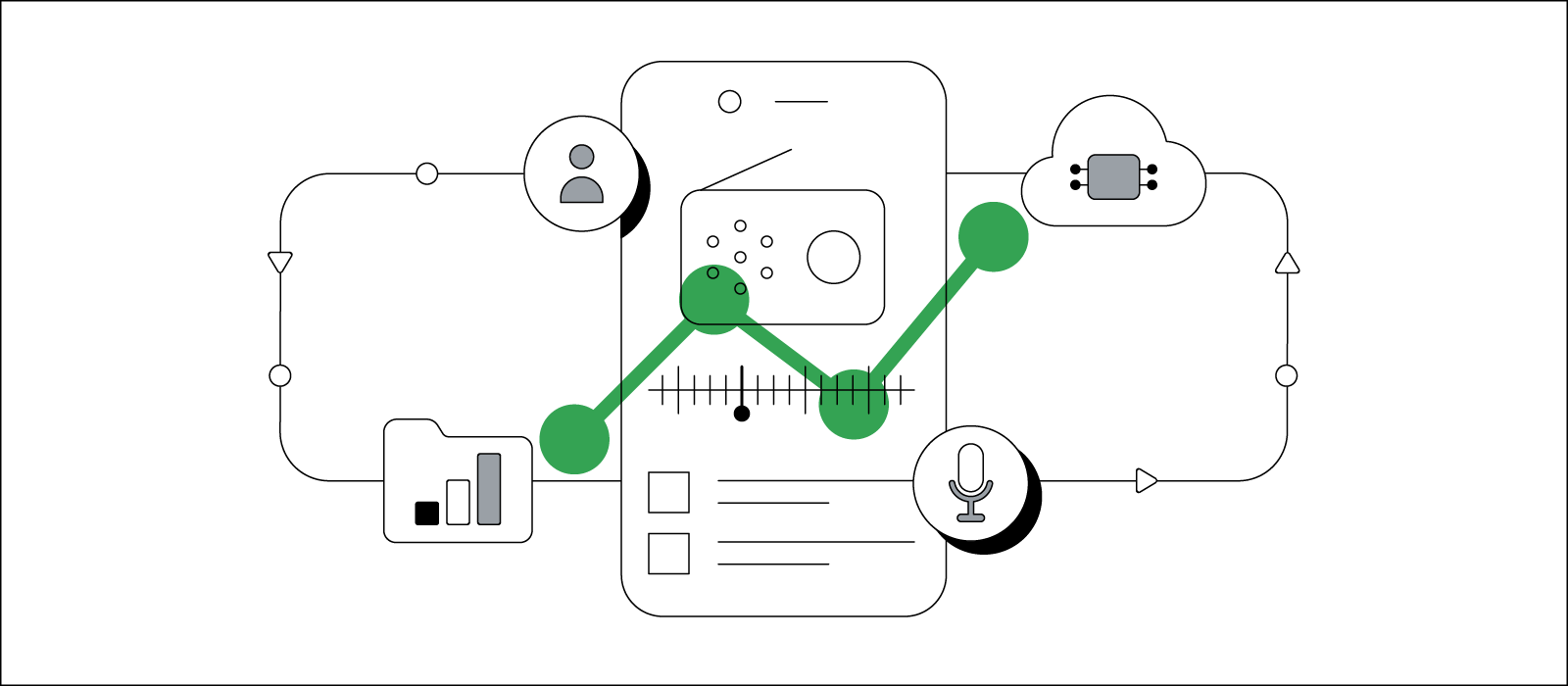 Back in the heyday of broadcast radio, listener requests and record sales helped stations determine what to play and when. These days, those signals still matter, but data science enables Pandora to engage each of our 70 million listeners with song selections that they didn't even know they wanted to hear next.
The same thinking also fosters better ad experiences at Pandora. We're always looking for ways to fine-tune how we use our data to enhance users' experiences with our products, serve them more relevant ads, and deliver on their expectations for privacy. And we've continued to double down on our first-party data innovations as users' privacy expectations have increased.
Today, most people use Pandora through our smartphone apps. But with changes spurred by global regulators, device makers, and technology providers, fewer external data signals are coming through these channels. This has forced us to prepare for the future more rapidly than many web-based publishers who are using Chrome's third-party cookie phaseout as their catalyst for change. As a result, we're building new automated and intelligent solutions to amplify the impact of our first-party data now, and we're leading the way for the broader SXM Media ecosystem of which Pandora is a part.
Learning from play
The Music Genome Project, which categorizes songs on 450 different musical attributes, informs Pandora's core product — our amazing music recommendation engine. Our data scientists combine these attributes with a user's thumb-up selections to develop the algorithm that queues up the next great song. My team uses these same data points to provide listeners with the most relevant ads, connecting them with products and services that would be most useful for their lives.
By interpreting listener data, we can also infer things about our users and create new audience segments for our advertiser clients. For example, consider what it may mean when a user unexpectedly starts playing the Wiggles repeatedly through a connected speaker. Or the immediate value of knowing that a user prefers tracks with Spanish-speaking singers.
Typically when we use listener data like this to develop behavioral audience segments, we see a dramatic lift in ad performance. For example, in a recent campaign for a quick-service restaurant looking to grow return visits, we were able to decrease the cost per incremental visit to the restaurant's locations by 190% by focusing promotions on just a handful of musical genres.

Building and activating first-party audiences
To maintain control and security over our first-party data, Pandora stores user data in the Google Cloud Platform. We elected to build our own data management platform to develop, house, and activate our first-party audience segments.
And to help advertisers find their desired audiences, we developed our Audience Explorer tool. This allows our sales and client services teams to compare a client's audience segments to the broader Pandora audience against affinity index attributes such as age, family status, and artist preferences, and music attributes like mindset within lyrics.
To maintain control and security over our first-party data, Pandora stores user data in the Google Cloud Platform.
Approximately half of all ads sold by SXM Media are targeted using enhanced audience segmentation. This includes Pandora as well as partner platforms, like SoundCloud, where we utilize their data assets to extend first-party audience segmentation through a secure, anonymized, data partnership. SXM Media became the exclusive U.S. ad representative for SoundCloud in 2019.
We develop enhanced advanced segments using our own data, data onboarded from advertiser clients, or data we purchase from high-quality providers. The cost-per-impression uplift we generate on the enhanced segments is critical to our ability to grow and retain high revenue per user results.
Future-proofing the business
As we look to future-proof our business and reduce our use of third-party data, we are beginning to experiment with how we can use our rich first-party data to develop new audience segments that we've historically been unable to define, like homeowners or auto intenders.
To do this, we start by creating a statistically significant set of anonymized users who we know belong to the segment we're trying to build. Using this set of listeners, we can create and train a predictive model based on the thousands of first-party attributes available across our application. Once we've tested and validated the model, we can determine how many listeners belong to the segment and help our advertiser partners reach them with promotions that are relevant and helpful.
As SXM Media continues to grow, we will look to extend Pandora's customized listening experience across our brands. This will enable rich, scaled, first-party segmentation opportunities while maintaining privacy for our publisher partners, listeners, and advertisers.
Leading with privacy
Privacy has always been paramount in our user relationships. We take pride in the way we protect listener data, carefully understand where our data comes from, and only use data from users who have granted consent.
Privacy has always been paramount in our user relationships.
Pandora has a decade's worth of experience in enabling rich, first-party data. With these learnings, we will continue to extend our capabilities to the rest of the SXM Media portfolio.