When it comes to spending time, everyone wants to spend it wisely. More than ever, people are applying that mantra to how they shop as they look for more ways to get what they want immediately.

We're seeing this as mobile searches for "open" + "now" + "near me" have grown by over 200% in the last two years (for example, "stores open near me right now" and "pharmacy open near me right now").1 But "right now" isn't just about a purchase. It applies to finding information right before the sale and customer service afterward.
This consumer impatience across the entire purchase journey (whatever shape it might take) provides marketers with new opportunities. But the reality is some brands aren't always keeping up.
While over 60% of people expect brands to "provide consumers with information they need when they need it," less than half of them feel that brands are delivering.2
Marketers can close this gap between consumer expectations and reality. Brands and businesses that are ready to help in the moment will build trust, be appreciated, and earn the sale.
Find out what people want
The first step is recognizing the kind of assistance people are seeking and when. While it may not be a crystal ball, search data can shed light on how consumers expect brands to assist them before, during, and after a purchase.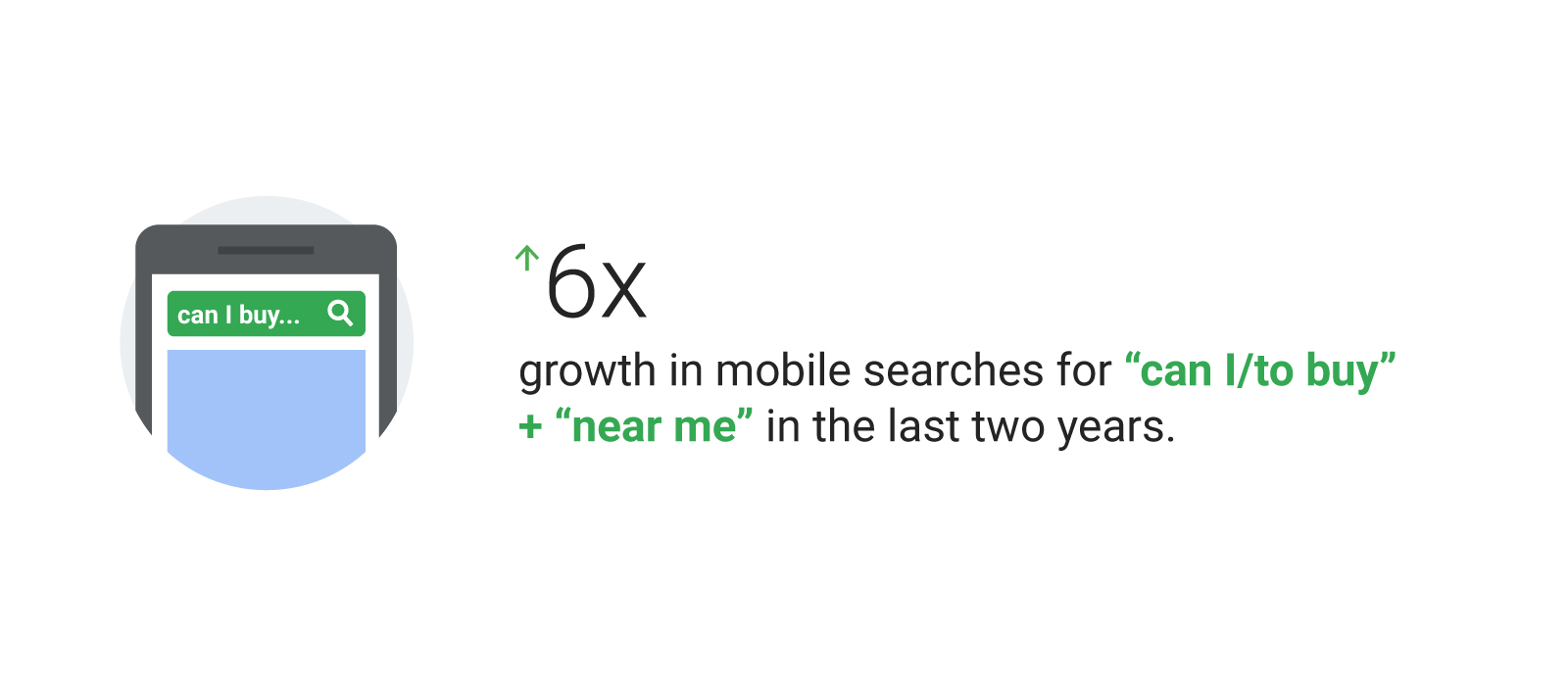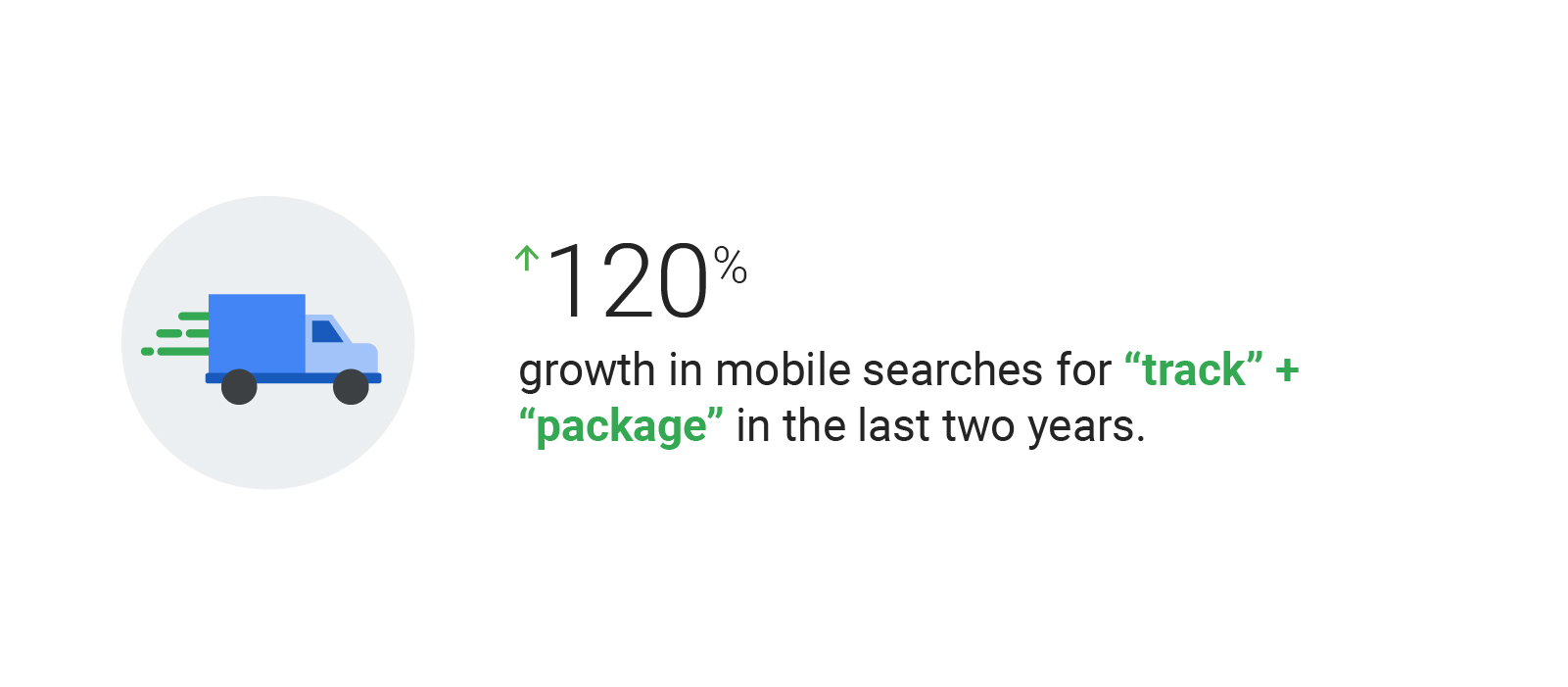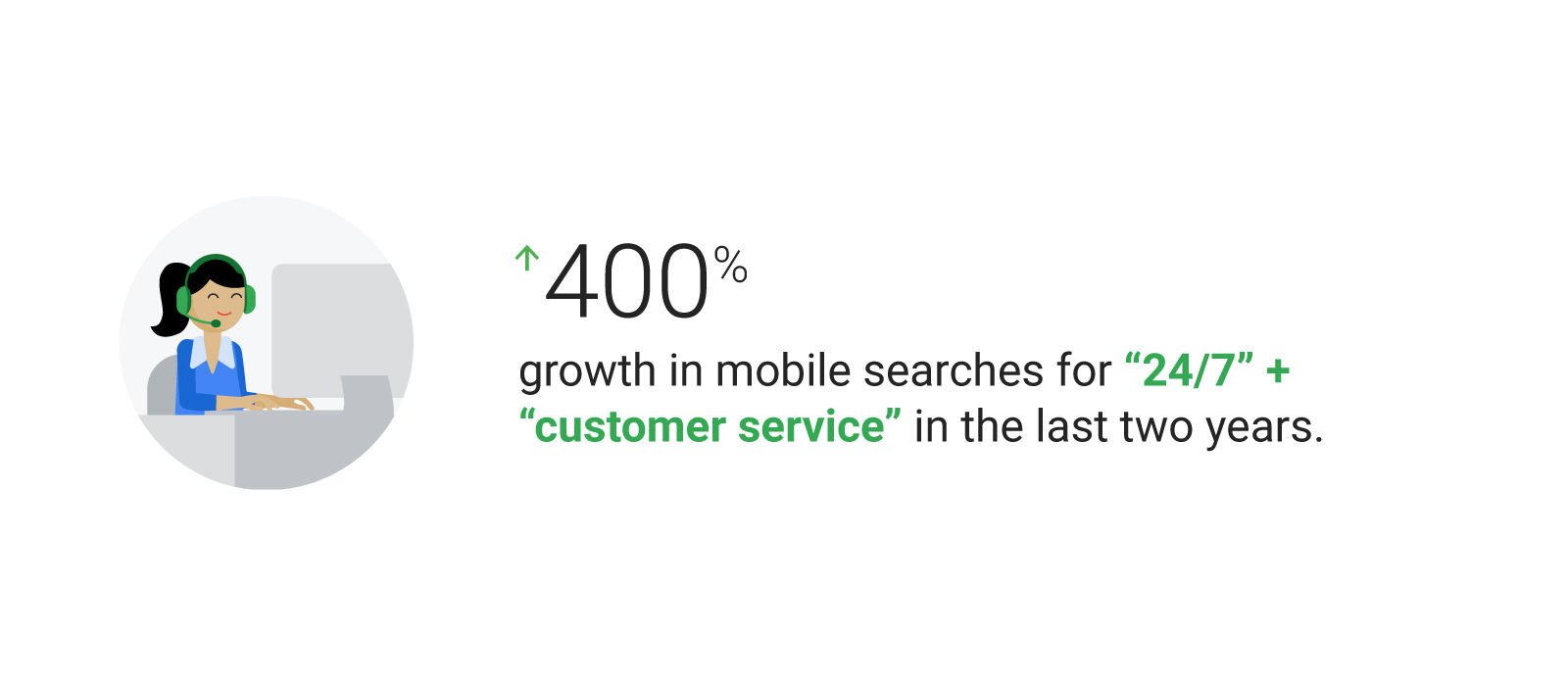 Product availability. "Can I/to buy" + "near me" mobile searches have grown over 6X in the last two years. For example: "where can i buy stamps near me," "places to buy scrubs near me," and "where to buy vinyl records near me."3
Status updates. Over the past two years, mobile searches for "track" + "package" have grown by over 120%. For example: "track my package" and "track a package."4
Instant customer service. "24/7" + "customer service" mobile searches have grown over 400% in the last two years. For example: "at&t customer service phone number 24/7," "playstation customer service 24/7," "usaa customer service 24/7," and "wells fargo customer service number 24/7."5
This sort of data allows marketers to anticipate when and where they can be most helpful to people.
You might not be able to offer assistance for every single person's request. After all, there's not much you can do if weather or logistics interrupts shipping. But you can be there with an explanation.
Be there with answers
Highlights from our recent research show three important ways you can be there for impatient customers:
Be immediately available. From product pages to local inventory feeds, ensure you have real-time information about where products are available and how many are in stock.
Be immediately relevant. Ensure you're showing up in the critical moments of intent throughout the purchase journey. That could be fully embracing automation to only run ads for products that are actually available (and pulling ads for products that aren't). Or it could be as simple as anticipating the type of help pages shoppers are most likely to ask for.
Be immediately transparent. When you can't compete on shipping times, ensure it's extremely easy for potential consumers to find information about when they can expect to have their impatient needs met. From ad copy to product and help pages, set expectations for shipping times, customer service availability, and live tracking. Post-sale, engage today's impatient consumer with access to status updates and 24/7 assistance.
For impatient consumers, these practical steps lead to payoffs for marketers. Eighty-eight percent of people are more favorable to brands that provide information along every stage of their journey.6 And the risk for those brands who don't provide immediate assistance every step of the way is that impatient consumers will hurry over to a brand that does give them the help they need.