It's the start of summer and that can only mean one thing: time for the International Festival of Creativity at Cannes 2018. Though the festival will usher in some changes this year, it remains the largest global gathering of the creative and marketing communications, entertainment, design, and technology industries.
It's a huge global moment for the industry, and the conversations that come out of Cannes 2018 will shape the roadmap for the year ahead — not only for creative stories, but for the people, platforms, processes, and partners that brands use to tell them.
Here's a sampling of what's top of mind for executives from across the industry — and around the globe — going into this year's festival.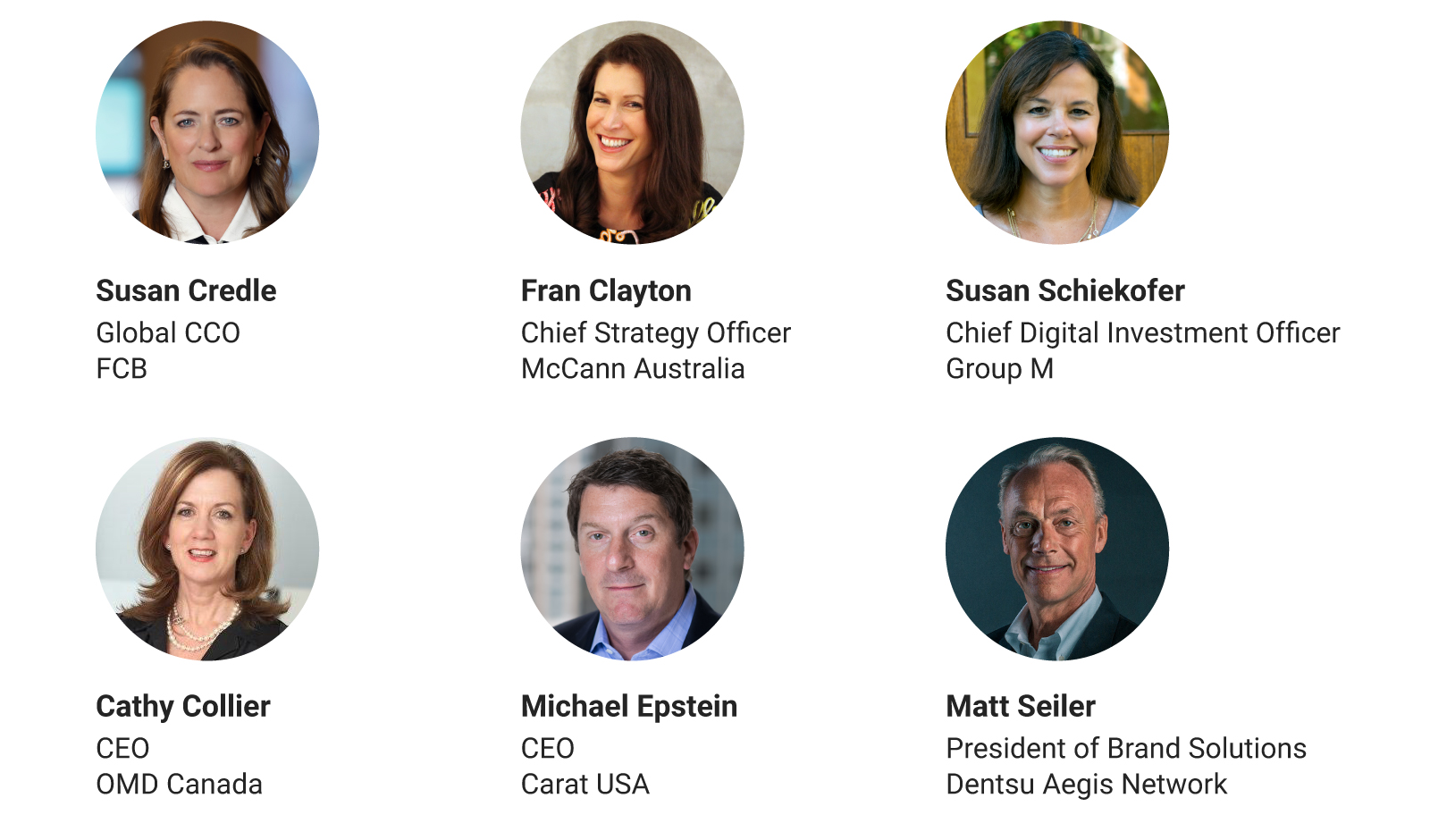 The Cannes jurist perspective
"The issue that keeps me up at night is that, as an industry, we don't know how to value creativity. And that's sure to come up at Cannes. We know how to value media. But the creativity ... hypothetically, I can come up with one idea that could potentially last the company 20, 30, 40 years, but I'll get paid for only a day of thinking. That's a problem. And it carries over to the awards as well. For a while, we treated awards like haute couture, where much of what won at Cannes were precious, wonderful, creative ideas that only people on La Croisette saw. The burning question we should be asking, "Is the work we reward for being creative also the work that's driving the most impact with consumers?'"
— Susan Credle, Global CCO, FCB
The creative strategist perspective
"I love the spirit of the Time's Up movement, best summed up in this quote from timesupadvertising.com, 'As women in senior leadership positions in advertising, we've agreed that we have the power to change this business we love until it looks more like the industry we want to lead.' Cannes will be a great opportunity to advance this agenda."
— Fran Clayton, Chief Strategy Officer, McCann Australia
The digital investment officer perspective
"The full creative potential of digital advertising remains untapped as we continue to be stymied by what are effectively hygiene issues. We need to get to a place where digital inventory quality and measurement are table stakes so we can refocus on the innovative potential of this magical medium. I'm most looking forward to conversations we have planned at Cannes that will explore the use of data to inform message delivery in ways that push the boundaries of collaboration between creative talents and media experts."
— Susan Schiekofer, Chief Digital Investment Officer, Group M
The media exec perspective
"The biggest topic I'm hoping to dig into at Cannes is the notion that ads and entertainment have always been intricately linked. But people's consumption of entertainment is changing, and advertising formats are also changing. To plan and quantify impact in the future, we won't be able to rely on current standards."
— Cathy Collier, CEO, OMD Canada
"In today's world where people are in total control of their experiences with brands, we need to figure out ways to create 'stickier' engagements. That means we have to personalize the experience for consumers, increase their attentiveness, and create better impact for our clients. In terms of what I'm looking to get out of Cannes, I like to go in with an open mind and come away with a fresh perspective on something I wasn't thinking about. That's the real benefit of events like Cannes."
— Michael Epstein, CEO, Carat USA 
"This has been a tough, but necessary year for the industry. There's been a lot of overdue change, but not enough fresh ideas on how to capitalize on it. For example, content and distribution are happening in different places; compensation isn't aligned with outcomes; and advertisers continue to create content people want to avoid. I'm looking forward to hearing fresh perspectives on solutions to these challenges at Cannes."
— Matt Seiler, President of Brand Solutions, Dentsu Aegis Network