Ben Jones is the global director of Google's Creative Works, a newly formed team with the mission of helping brands drive better business results with more effective creative.
No matter what tools or technology you have at your disposal, good creative is the last unfair advantage of ads that work. It's only natural that marketing and creative teams develop their own rules about what makes for effective creative on YouTube ads. We often find that those rules could benefit from a reframe. The truth is, successful brands on YouTube use creative strategies and mindsets that bust assumptions. Here are a few misperceptions we've encountered and some suggestions for how you might reframe them into best practices for YouTube ad creative.

Assumption 1. Finding success on YouTube is a total guessing game.
The reframe: A few foundational principles can help you take smarter, more informed creative risks.
You should absolutely take risks on YouTube. But that doesn't mean shooting in the dark to find what works. There are some basic principles for making effective YouTube ads, and these principles can inform decisions about which risks are worth taking. The ABCDs of effective creative on YouTube are based on years of research on tens of thousands of ads from all over the world to discover which specific creative elements contribute to the biggest impact on YouTube.

Attract: Draw attention from the beginning.
Brand: Integrate your brand naturally.
Connect: Connect with emotion and storytelling.
Direct: Clearly state a call to action.
Ads that follow the ABCDs as a guide have been shown to yield 30% lift in short-term sales likelihood and 17% lift in long-term brand contribution.1 There's still plenty of room to build creatively on those foundations, but keeping them in mind will better equip you to take those risks and make more effective creative choices.
Assumption 2. Good YouTube ads have a certain look and style.
The reframe: There are all kinds of effective YouTube ads, and many don't even necessarily look or feel like ads.
While there are certainly creative principles you can start with, that doesn't mean there's a one-size-fits-all approach to execution. Looking at the wide spectrum of effective YouTube ads across marketing objectives around the world, we've found that focusing on what your ad says and how it makes people feel is more important than the way your ad looks.
In APAC, an effective YouTube ad can be many things, like a user-narrated product review or an interview with the CEO. It can even be an anime series starring the heroic product that sells out immediately, beats the team's KPIs, and boosts year-over-year product sales by more than 100%.
YouTube is a breeding ground for creativity, and advertisers have the same opportunity to participate as anyone else on the platform. Effective ads give viewers a taste of your brand, product, or service — and that leaves a lot of room for creativity.
Assumption 3. Lower-funnel ads aren't as creative as upper-funnel ads.
The reframe: You can be creative about being direct.
Sometimes ads that are meant to drive action get a bad rap. There's a concern that lower-funnel ads cheapen the story or sell the brand short. But we've seen brands get creative with calls to action; it just requires thinking about the ad as the start of the viewer's next action and allowing the work to extend beyond that one impression. This is especially important on YouTube, where 63% of viewers in the markets we've studied say they bought from a brand as a result of seeing it on the platform.2

A creative way to customize lower-funnel ads is to align them with the viewer's passion points and make a more directed offer. Or you could employ a bit of reverse psychology as McDonald's Malaysia did, when the team told viewers not to search for a product, knowing that would spark curiosity and encourage them to do just that.
GameOn, one of the winners at the YouTube Works Awards in Japan, got creative with its launch of "Lost Ark", a 3D massively multiplayer online action role-playing game (MMORPG). This "PC play only" game made it challenging for new players to enter the play environment. To differentiate "Lost Ark" from the competition, GameOn tapped into the popularity of the MMORPG genre in Japan and produced ads that featured the offline drama, emotions, and connections players feel when they are immersed in the world of "Lost Ark."
With a little nudge from a TrueView for action campaign, "Lost Ark" was able to hit all the right notes with the players, helping "Lost Ark" achieve a record number of users at game launch — 129% of its last big hit.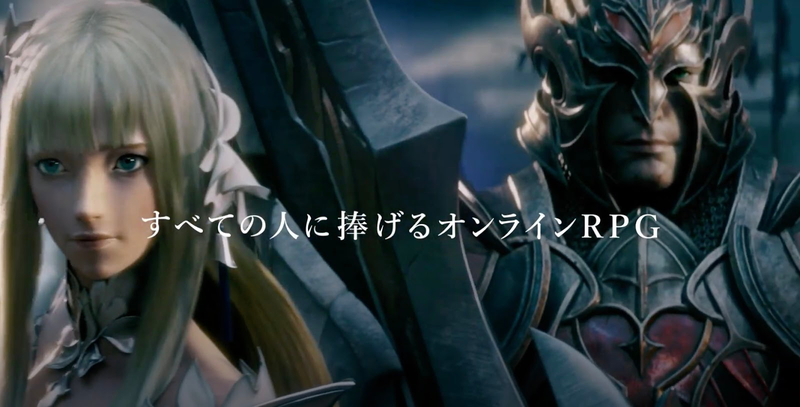 Assumption 4. Experimenting with creative campaigns is too much effort.
The reframe: An experimental approach to video creation can reap long-term benefits and break your reliance on assumptions.
There's a difference between maintaining an experimental approach to creating video ads and conducting a one-off test. The former is a mindset that reaps deep learning and keeps you from relying on long-held assumptions. The latter is a thing you do every once in a while that works best for campaign-specific learning.
An experimental mindset doesn't have to slow you down or cost more, and it will pay off in the long term. Think of every campaign your brand puts out there as an experiment. See what you learn, which new questions emerge, and what needs to be optimized. Advertisers who successfully used Video Experiments saw 60% higher ad recall from the better performing creative.3

Start by changing one variable (big or small), like simple edits to the pace or the framing of your opening shot, or try a variety of copy tweaks. Even the smallest changes can make a big impact. The more you experiment, the more you will understand not only which levers to pull creatively for your brand, but also what deeper insights you can gain into your audience.
Suncorp's portfolio of brands, one of the largest in Australia's finance industry, has adopted an experimental mindset when it comes to video creatives. The team set up A/B tests using Video Experiments for a clean audience split to understand and measure the impact of emotional versus rational messaging in sequenced 15-second video ads. The results were clear — the emotional message saw an 8% increase in view through rate (VTR), while rational messaging drove a 27% increase in clicks and 6X conversions. "When putting together a project on YouTube, we focus on five key areas: first on the right levels of investment, second on using the right formats for the campaign, third is the creative, fourth is tests and optimization around frequency, and lastly, sequencing of messages. We're seeing great results across the platform and will continue this approach into the future," said Mim Haysom, CMO of Suncorp Australia.
Assumption 5. My TV spot will work well on any platform.
The reframe: Build for digital, and find success on all platforms, including TV.
Creating assets tailored for each platform usually requires more lift than most brands and creative teams can spare. What we've found is that when you start with a digital audience in mind; grab attention immediately; build for mobile with tighter framing, large-type text, and color contrast for visibility on smaller screens; and keep the sound on, your ads will perform better everywhere, including on TV.
While some brands tend to start with a TV-first approach when it comes to building creative strategy, identifying the persona of the audiences and reaching them with the right creatives and messages are critical when creating ads. P&G Thailand created a TV ad to maximize the impact of the launch of its premium fabric enhancer, "Downy," while making it relevant to the audiences. Working collaboratively with Google and agencies, it created more than 100 versions of customized creatives based on different audience-targeting strategies using Director Mix. This campaign has produced a strong brand impact, with +20% higher lift in ad recall, +72% higher lift in consideration, and +100% higher lift in purchase intent.

Great brands around the world are constantly pushing to rethink long-held assumptions about what works on YouTube. Follow the foundational principles of effective creative, think creatively, build for digital, and take advantage of the capabilities YouTube offers — all with an experimental mindset — and you'll be well on your way to making effective video ad creative.
Contributor: Yurie Tanaka, YouTube Regional Marketing Manager