Users should be guided to the content they're looking for, quickly. These key principles will help you design effective and delightful app navigation.
1. Show the value of your app upfront.
Engage users by addressing their tasks clearly, placing calls to action up front and center. Highlight your app's key and new features in context at the appropriate place in the app so they're a source of delight and interest rather than frustration and confusion.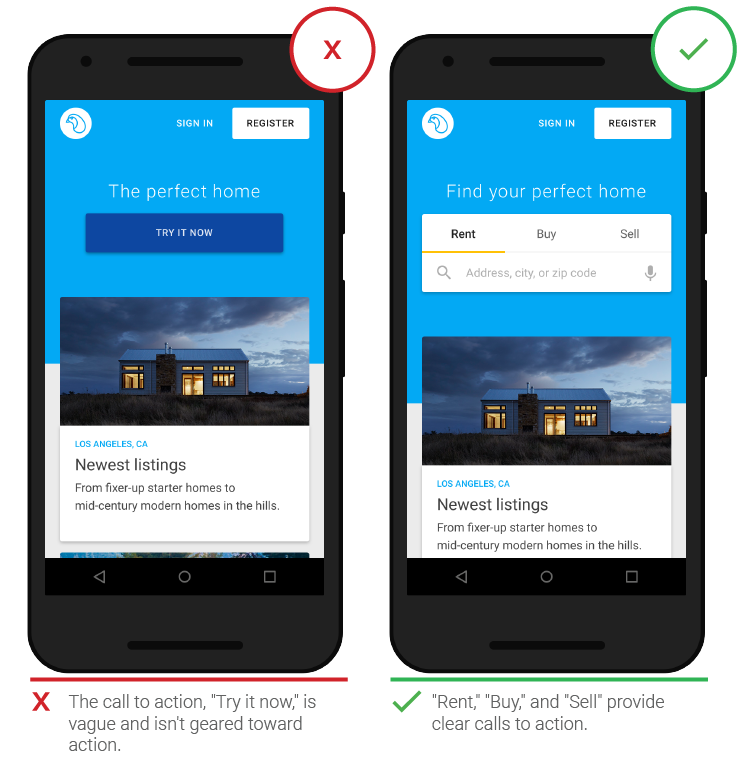 2. Organize and label menu categories to be user-friendly.
Users struggle to interpret and distinguish menu categories that do not align with their mental models for categories. Menu categories should be clear with no overlap. This is particularly important when a user turns to a menu as a last resort after exhausting options through search.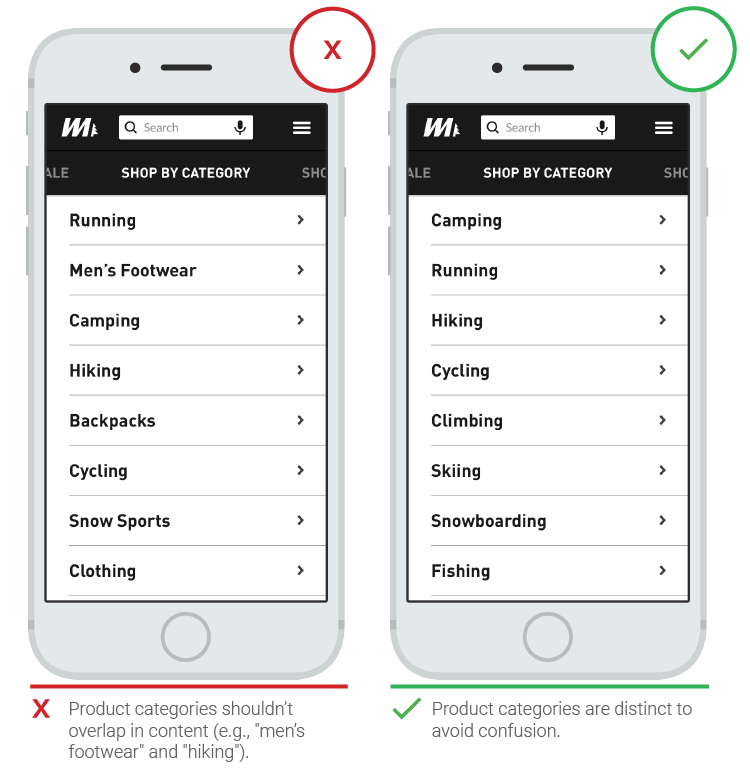 3. Allow users to "go back" easily in one step.
Users may only want to go back one step as they use the app. Apps should leverage back functionality so that users don't feel forced to have to start over from the home screen, which, in some cases, results in losing any unsaved data. Allowing users to go back one step eliminates this frustration and the need for any inadequate workarounds. Granular navigational controls are valuable in helping users convert.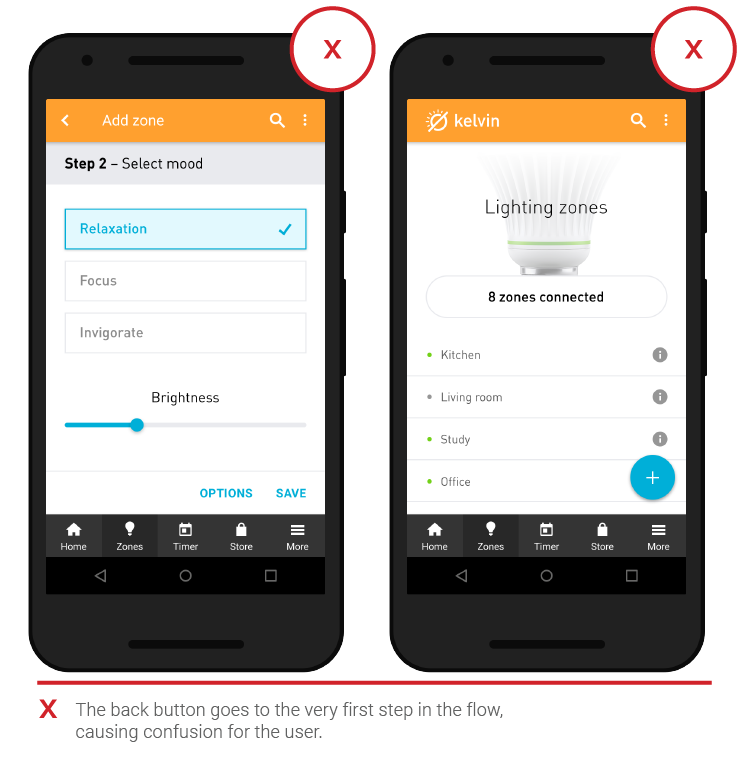 4. Make it easy to manually change location.
Auto-detection of location can save users time. However, there are times when users need to find a store that's not located nearby. Make manual entry of location easy and straightforward.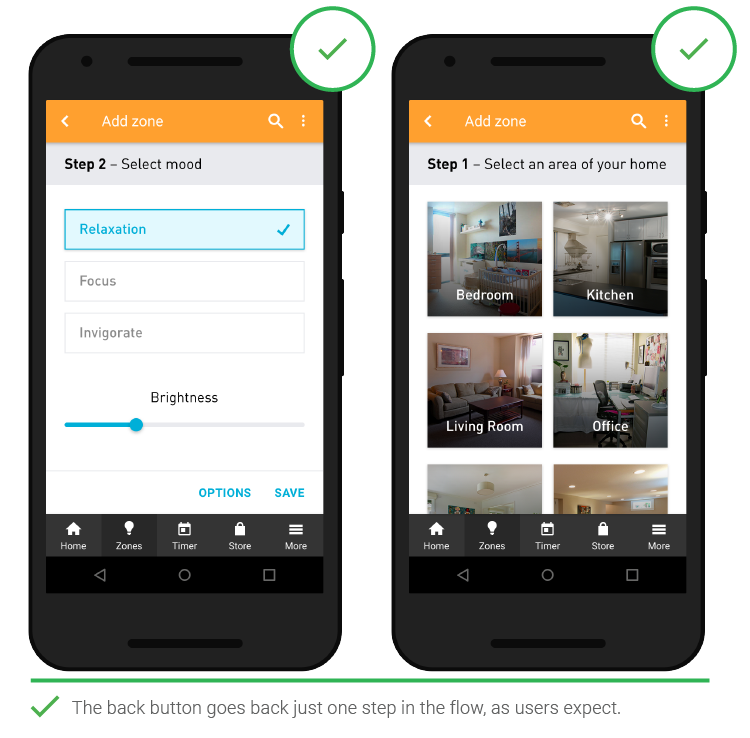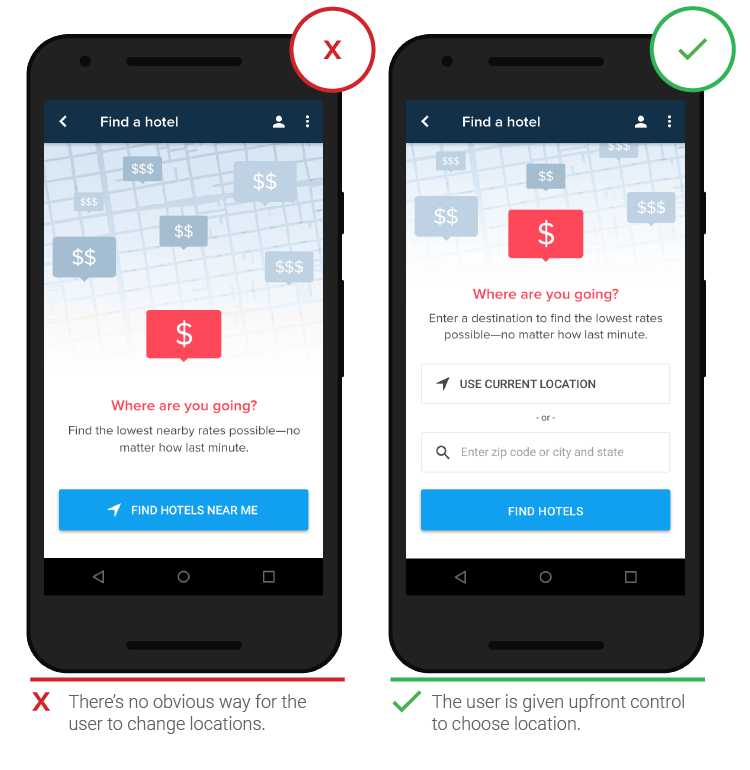 5. Create frictionless transitions between mobile apps and the mobile web.
Users can get frustrated when an app takes them to the mobile web for more content or to complete a task. For instance, it can be confusing when the look and feel or design layout is different across the two platforms. It's also problematic when transition times are slow and the user is forced to wait for the web page to load. If it is necessary to transition the user to the mobile web, ensure a consistent design to support the transition. It's also a good idea to make sure the transition is speedy and the benefit—in contrast to any remaining friction—is worthwhile.