Smartphones have become an essential part of Singaporeans' everyday life. They play a critical role in consumers' information search and decision-making process in various moments of their activities. New Google research reveals critical "moments of truth" in mobile consumer behavior in Singapore.
Whether they're posting on social networks, checking a bank account's balance, or booking a taxi, Singaporeans turn to their smartphones in virtually every moment of their daily lives. In fact, in 2014, Singapore's smartphone penetration rate reached 85%, the world's highest, according to Google Consumer Barometer. The ability to search for information anytime, anywhere has led to changes in our search behavior, although we might not even realize it.
To dig deeper into how people's mobile search behavior is changing, Google partnered with Intuit Research. The study, which tracked the mobile search behavior (over 8,000 search moments) of more than 450 smartphone users in Singapore, revealed critical "moments of truth." Here we discuss the four key insights from the research.
1. Mobile search behavior is dynamic
Always-on mobile search lets people access valuable information anytime, anywhere, although the research does reveal peaks throughout the day. People search more actively just before routine activities such as their morning commute, lunch time, evening commute, and bedtime. These emerging "moments of truth" identified in the research show how consumer search behavior, and purchase decisions, in particular, are changing.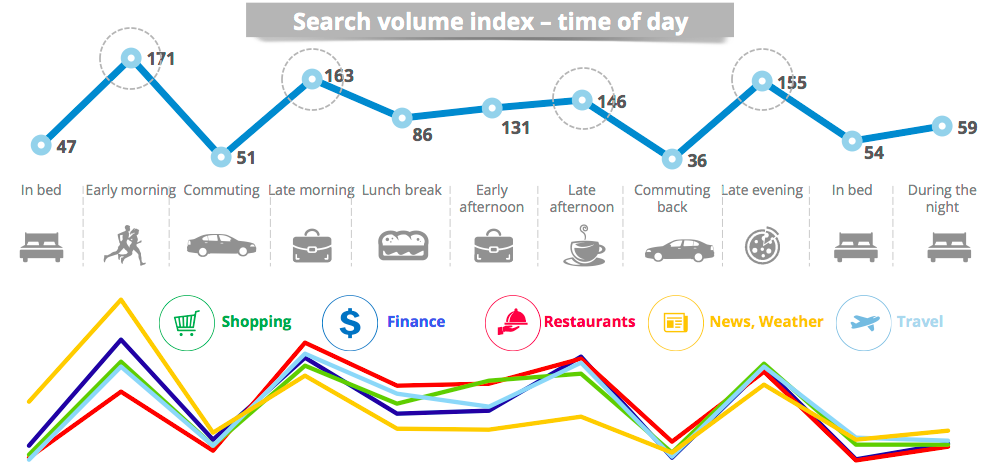 2. Mobile search triggers action
Smartphones provide access to real-time information, and we're seeing that, increasingly, mobile search behavior is action-oriented. Research reveals that 84% of mobile searches lead to subsequent actions, more than half of which involve visiting a website or physical store. Also, 16% of action-oriented searches result in a purchase, either online or offline.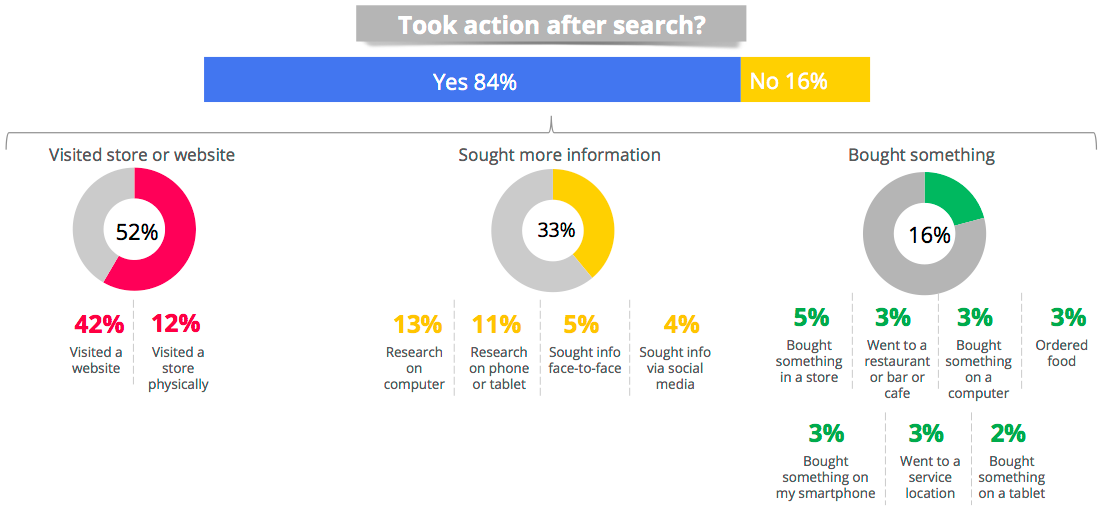 3. Mobile search helps faster decision-making
After performing a mobile search, people quickly take follow-up actions. When asked how long after a mobile search they took action, 42% of those surveyed said they made a purchase or used a service within an hour. That number jumps to 81% within five hours, suggesting that mobile consumers are purchase-oriented and highly motivated to make faster decisions.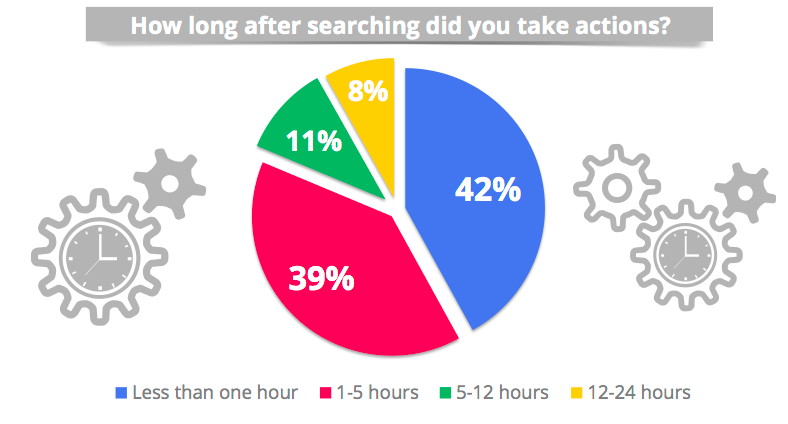 4. Mobile ads drive conversions
Given that smartphone penetration has surpassed PC penetration in most Asian countries, it's not surprising that mobile ads have become an essential medium for engaging today's consumers. Those who click on a mobile ad are more than twice as likely to purchase goods or services compared with those who didn't see the ad, according to the research. This is especially true in the beauty and apparel category, where responses were 77% higher than the total average.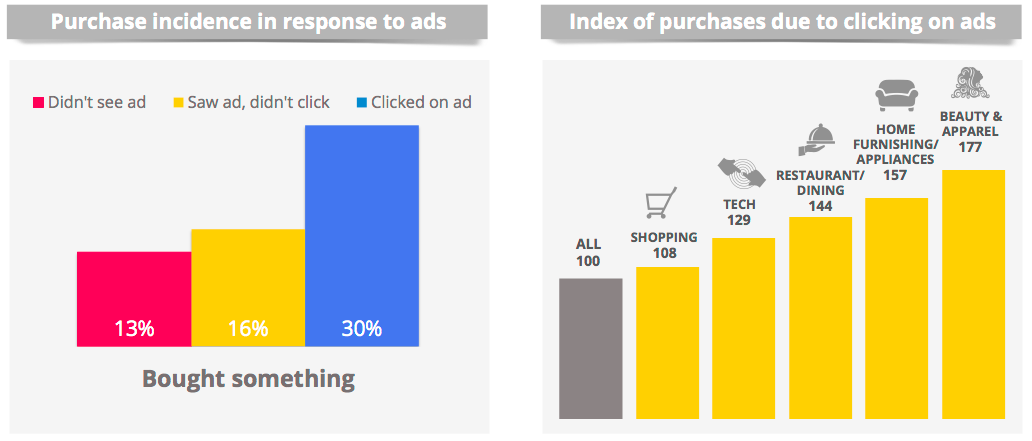 Micro-moments mean opportunity for marketers
Mobile's influence is far-reaching. Not only has it enabled an always-on culture, but it's also changed the very nature of how we search and find relevant information. Still, some moments are more valuable than others for marketers, especially when consumers are searching with a specific intent—a need to be met, a curiosity to be fulfilled, or a decision to be made. These micro-moments are a new opportunity for marketers, where they can engage informed consumers who have spontaneous and ephemeral needs. Marketers who are present in these micro-moments and deliver will win.
To learn more, download "Mobile Search Moments: Understanding How Mobile Search Drives Conversions in Singapore."