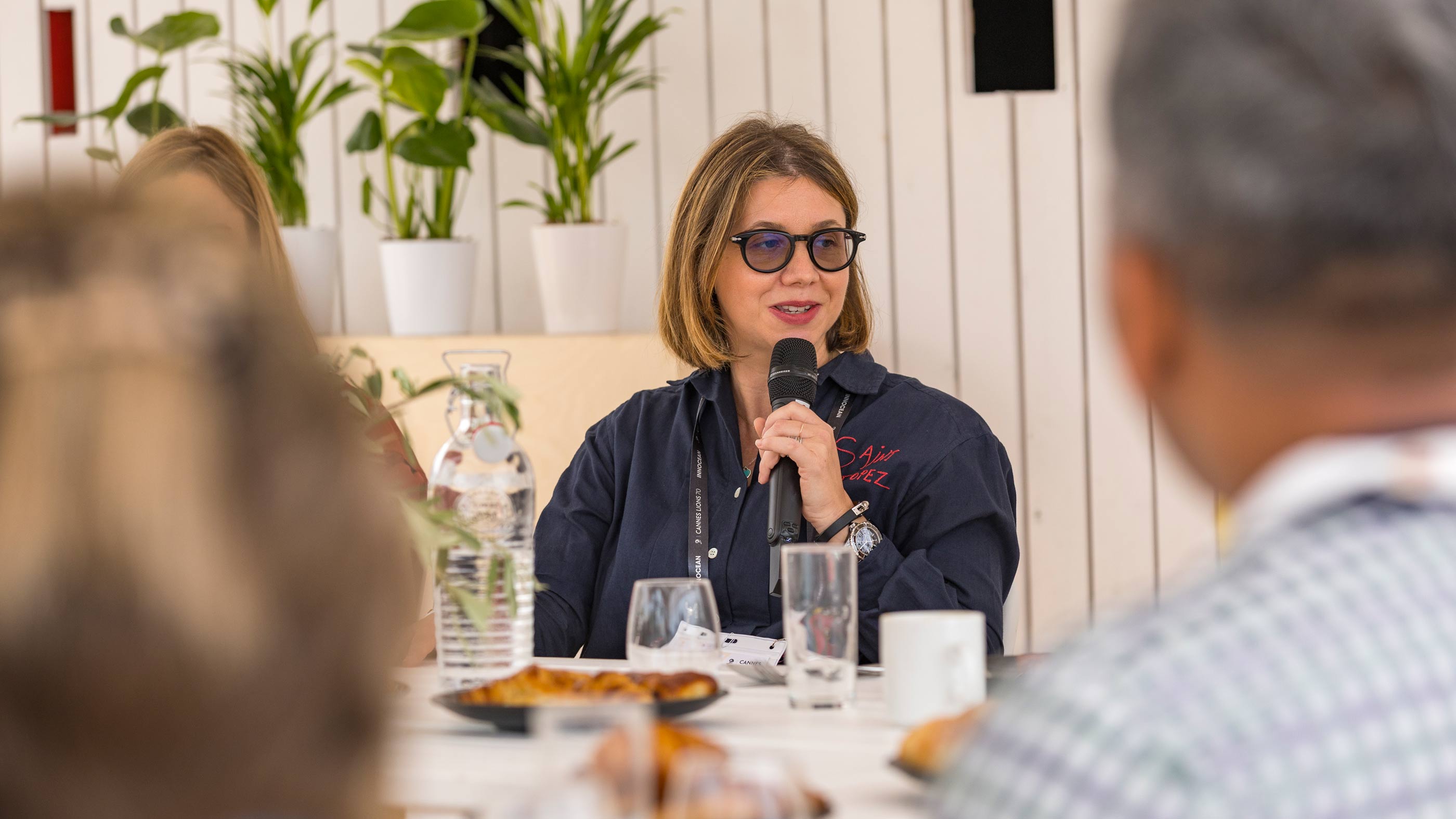 I've been thinking lately about a meeting I had more than a decade ago, when digital marketing was at the beginning of its mobile revolution. A consulting company was advising me to embrace "real-time" marketing. I was intrigued, but didn't think it was attainable given the state of the technology we had at that time.
I was spending my days in the trenches with my teams and agencies. We wrestled with how to create assets across an ever-multiplying set of formats. We scrambled to keep up with trends that would ignite like wildfire, only to dissipate just as quickly. We were manually piecing together the right media mix and trying to figure out how to spend budgets in a way that delivered ROI.
AI has the potential to revolutionize every single part of marketing.
More than anything, I dreamed of being able to get out of the weeds of digital execution to focus my attention on our customer connections, the quality of our storytelling, and our business outcomes. I just wanted to get back to marketing. But, at the time, that felt like science fiction.
Not anymore.
We're all already using AI to reach our customers more efficiently. In fact, 80% of Google's customers are already using AI-powered Search ads products. Now with generative AI, marketers have a rapidly expanding set of AI-powered tools with the potential to revolutionize every single part of marketing — from how we mine for insights, brainstorm ideas, and generate content to how we connect with people, drive growth, and measure performance.
Redefining the 3 Vs of content: Velocity, volume, and variations
When it comes to content, my biggest pain point as a marketer is simple. There are never enough people to keep up with the velocity, volume, and variations required to reach people when and where I need to.
Now, with new AI-powered tools, my team can scale the creative concepts we love to more formats with unprecedented precision. This means more time and attention can be devoted to shaping core creative concepts. AI can then draw from this source material to instantaneously generate assets like social copy, landing pages, and emails.
AI can do the same for ads, with alternate ad copy, automatically formatted videos, and multiple combinations of product photos, all leading to infinite permutations of tailored ads for every customer.
Putting Google AI-powered tools into action
At Google we've been using AI in our ad products since 2015. And we're already allocating a significant amount of our media spend toward AI-generated creative across Display, Video, and Search, because it has proved to be effective. There are three core areas we're focused on.
Creative testing: Google Cloud technology is helping us use AI to score creative, predicting success or failure, before we put it out into the world. In ongoing pilots, we're using AI to help us weed out poor performers more quickly and to more easily identify potential winners. We're also working with an agency partner to apply AI to our creative asset library. That way we can understand what has performed well historically and use that knowledge to develop future campaigns.
Campaign optimization: Our marketing teams do all of their on-stack optimization with AI. Our teams are using AI to identify the best mix of formats and placements to meet our goals across screens and audiences. Although people's behaviors are complex, reaching them across multiple surfaces — YouTube, Search, Gmail, Maps, Shopping, and Discover — doesn't have to be. For example, Performance Max, our AI-powered campaign type, is driving an 18% uplift in conversions at a similar cost per action.1
Measurement: In response to people's increasing expectations for digital privacy, regulators and tech platforms are restricting techniques that advertisers have relied on for decades to reach audiences and measure results, such as device IDs and third-party cookies. We've all long relied on huge stores of data to drive performance and measurement. AI is helping us use fewer signals, while driving the intelligence and trusted measurement we need.
We are using AI to deliver a privacy-first ads experience that drives results for performance marketers while also protecting consumers' privacy.
Still, it will take more than a culture of experimentation to capture AI's full potential. We are making sure we learn and then scale. Only then can we develop a deeper understanding of how and when AI can be deployed to augment and amplify human skills. To make this all as easy as possible to navigate, my team put together a list of AI Essentials that you can use to make sure you have the right AI foundation.
As we embark on this journey, what gives us confidence is Google's bold and responsible approach. AI has incredible potential to benefit our industry, but it is not without risks. That's why it's important to be responsible from the start. As an example, to address misinformation, Google will soon be integrating new innovations like "about this image" metadata in Search and image watermarking. We are also using AI to deliver a privacy-first ads experience that drives results for performance marketers while also protecting consumers' privacy.
It's such an exciting time. The tools and capabilities I could only dream about in my days as a CMO in consumer packaged goods and retail are here — now. Marketing is about connecting brands and products to people. The "what" remains the same. The "how" is changing again. Marketers, we can finally get back to marketing.

Our marketing teams here at Google have been experimenting with AI tools to be more productive and creative. Take a look.