Kaidee, the largest online marketplace in Thailand, was seeking new ways to drive better search engine marketing (SEM) efficiency. In other words, it wanted to make the most of its search ads. It partnered with Search Ads 360, leveraging its sophisticated machine learning bid strategy to deliver significant reductions in cost per conversions (CPC) while acquiring new customers along the way.
GOALS
Drive more efficient conversions
Drive higher conversion volume
APPROACH
Implemented Search Ads 360's Bid Strategy to automate keywords bids, handle bid adjustments for remarketing list for search ads (RLSA), and adjust mobile bids
RESULTS
37% decrease in cost per conversion (CPC)
13% increase in conversions
Kaidee aims to be Thailand's most dynamic and customer-friendly online marketplace for used items. It believes the more simple and convenient the trading platform, the more it can help improve the Thai people's lives. With a clear mission and purpose, Kaidee has, in just four years, become the largest marketplace for second-hand products with 8M visitors and over 1B page views per month.
Kaidee achieved this phenomenal growth mainly by focusing on attracting sellers to post their items on the site through various advertising channels. Among these channels, SEM had quickly proven itself as one of the most effective. Over the past few years, Kaidee primarily ran SEM through Google Ads,1 and it later activated the Google Ads Conversion Optimizer to achieve its targeted growth. Recently, however, Kaidee observed that its SEM performance had stagnated; so the company searched for a SEM partner and new ways to drive better performance.
Driving performance through Search Ads 360 bid strategy
To drive higher SEM performance, Kaidee used Search Ads 360's bid strategy to predict and automate keywords bids and achieve optimal SEM performance. Using an advanced machine learning algorithm, it evaluated 100 signals to generate an unprecedented level of accuracy in its predictions.
It also helped that Google Marketing Platform's2 bid strategy could simultaneously automate bid adjustments in two areas. Mobile bid adjustment helped the online platform achieve the most efficient performance across devices including desktop, tablet, and mobile. It also assisted with the Remarketing List of Search Ads (RLSA) bid adjustment, which changes bids for returning users. This was critical because Kaidee knew that 80% its users needed to perform a minimum of two searches before they converted. Before using Google Marketing Platform, Kaidee had to manage the RLSA bid adjustments manually from within Google Ads, which was both time consuming and inefficient.
Another handy Search Ads 360 feature Kaidee applied was the forecast tool, which enabled the team to predict a range of performance results whenever the bid strategy target changed. This gave Kaidee confidence to adjust the bid strategy Cost Per Acquisition (CPA) target, with assurances of what results would be achieved. It also fine-tuned the bid strategy and allowed Kaidee the flexibility to toggle between CPA efficiency and conversion volume depending on the budget it wanted to allocate to each.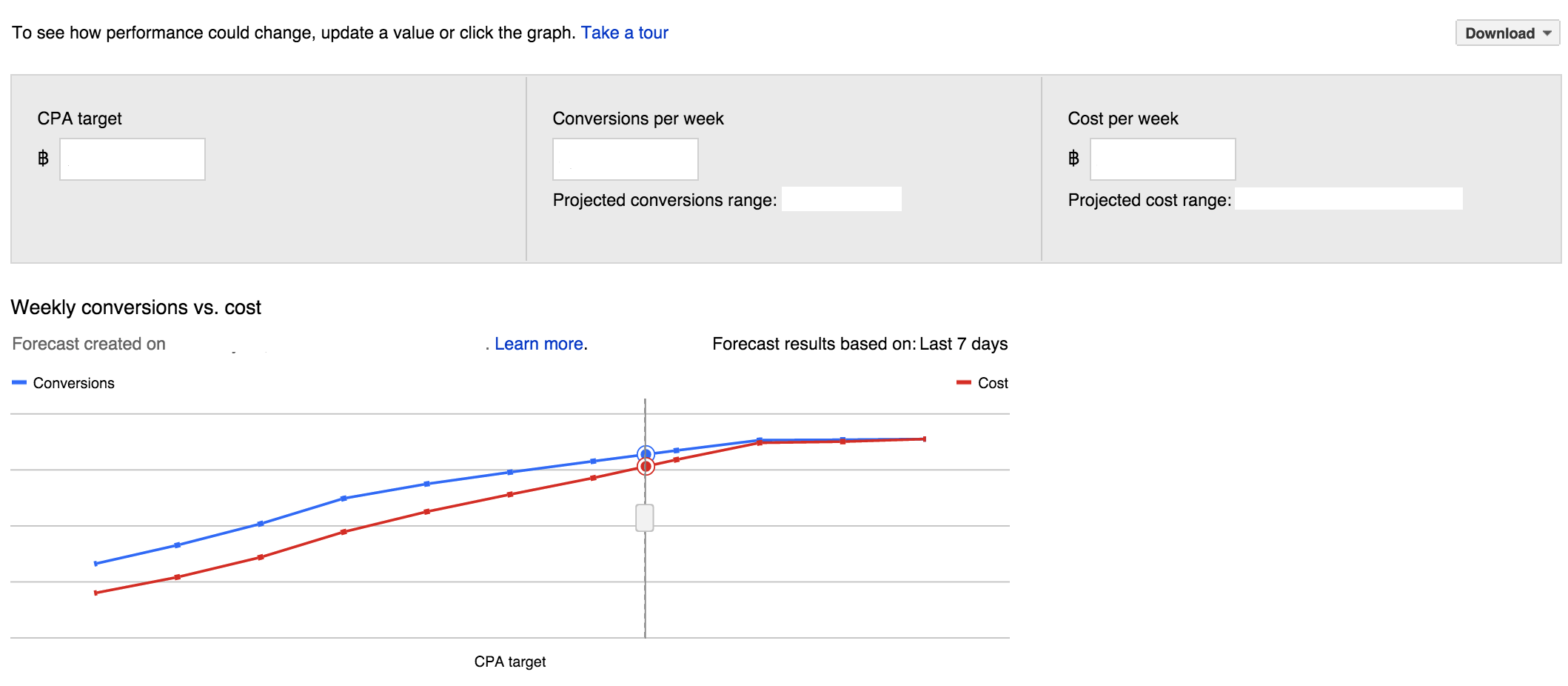 Measuring Performance
Setting up a dashboard to track the performance of new bid strategies was easy with Google Marketing Platform's executive report. With it, Kaidee were able to see, at a glance whether performance was on track or if changes were required on a daily basis.

From the dashboard, one thing was clear: SEM had performance improved. Not only had the cost per conversions (CPA) decreased by a significant 37%, but conversions had also increased by 13% during the same period.

Strong collaboration
Kaidee was able to successfully drive strong SEM performance improvement by leveraging Search Ads 360 bid strategy. The key ingredient to success was the close collaboration and trust between Kaidee and the Search Ads 360 team.
As Avner Zakai, chief operation officer at Kaidee said, "The long-term close collaboration of Kaidee, Google Thailand, and Google Singapore has given us no hesitation to become a Search Ads 360 partner and try the service. It helps accelerate our performance and gives better results in many aspects. The team's commitment allows for a great working relationship."