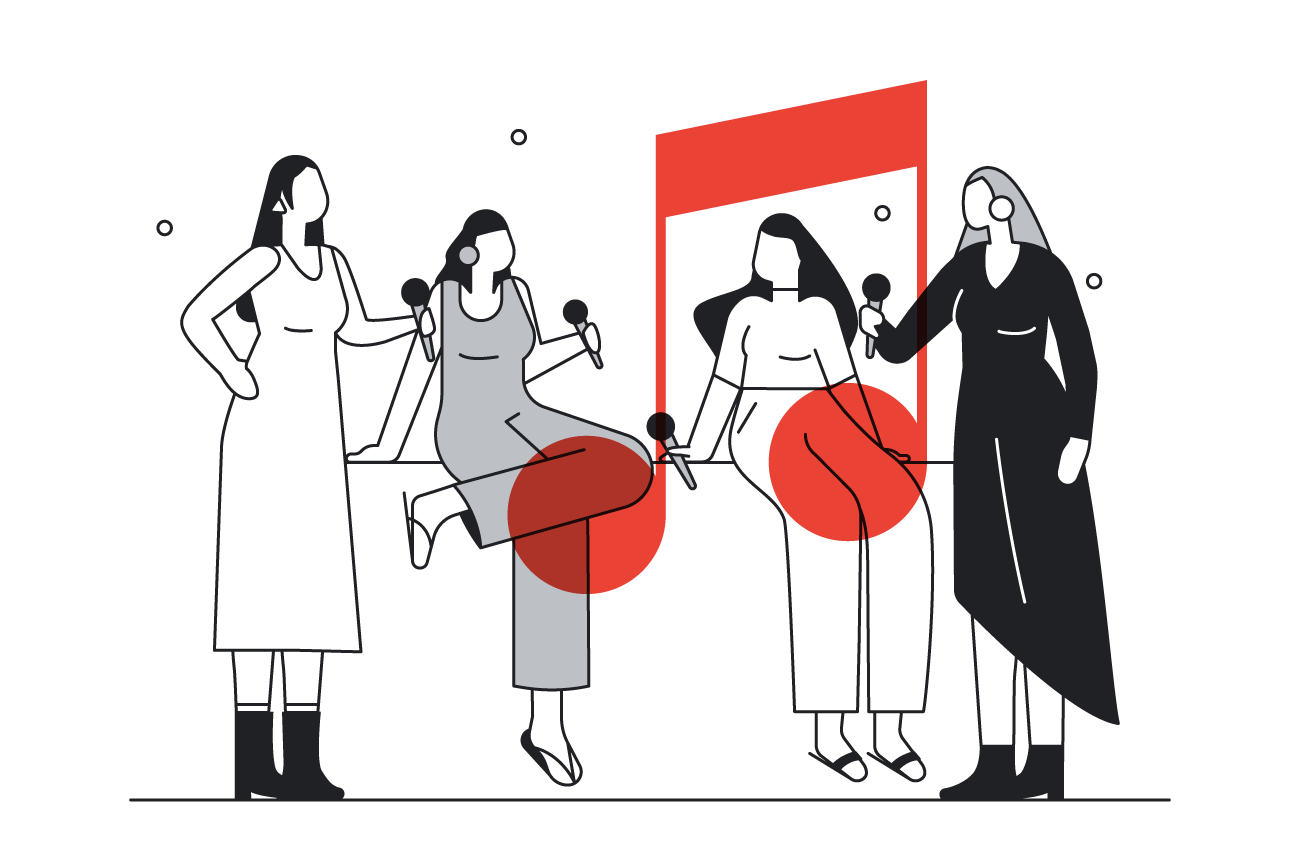 Marketers are all about creating relevant work that reflects the zeitgeist. Of course, this is easier said than done. Over the past year, the pandemic has upended our lives in many ways — including how we consume content.
While marketers try to figure out how best to engage with consumers in this climate, the world's largest girl band, Blackpink, continues to smash records and capture the hearts of millions around the world.
In 2020, their debut album ("The Album") topped Billboard charts and set record-breaking album sales. And this year, they became the music group with the most YouTube subscribers – more than 60 million. And all it took Blackpink was less than five years to become the biggest K-pop girl group on the planet.
So what does it take to be at the forefront of popular culture, build a diverse global brand, and connect meaningfully with audiences? Here's what brands can learn in this exclusive interview for Google Marketing Live with Blackpink's Jisoo, Jennie, Rosé, and Lisa.
Get real to make deeper connections
The group's belief in putting their most authentic selves forward begins with their name. When asked which word captures what Blackpink stands for, the members explained that there is no single definition of their group's name. "Blackpink" represents the group's multidimensional nature — highlighting the versatility of their fashion, music, and performances.
"It's hard to define Blackpink in one word because we are more than just one thing. Instead of defining so specifically who we are, we incorporate lyrics and themes that reflect who we are as individuals and as a group." —Jennie
Rather than sticking to tried-and-tested industry conventions, the group has amassed millions of loyal fans — known as BLINKs — by being authentic, original, and unapologetically themselves. Whether they're exploring high-powered beats or creating soft ballads and bubblegum pop, they've stayed true to their band's unique identity.
"It's just like our lyrics, 'We were black, we were pink' in the song 'Pretty Savage' — we're free to showcase different sides to ourselves and be confident about it."—Lisa
Authenticity is also about getting up close and personal. Blackpink lets fans get a glimpse of their raw, unfiltered selves in their YouTube video series, Blackpink Diaries, which captures behind-the-scenes snippets of the band's 2019 world tour. Stepping away from the glitz and glamor, the girls invite fans into their world to see the real people who make up Blackpink, helping the group connect with their audience on a deeper level.
Here's what marketers can learn: The advertising industry will always be unpredictable and fraught with challenges, but authenticity will never fail to resonate with audiences and build customer loyalty.
Diverse voices speak volumes
They may be a K-pop band based in South Korea, but Blackpink's diverse origins have helped them break through cultural barriers to connect with audiences from different regions. With members from four different countries who speak five languages, it's little wonder their music has gone mainstream.
"Through our work, many people around the world are getting to know more about Korea and our culture. But there is a heightened sense of responsibility as our music is influencing people from all over the world."—Jennie
Blackpink has been adept at using video to bring their culturally diverse ideas and creativity to a global audience. By using video to showcase their art, they inspire other creators to do likewise.
"We were able to dream of all these creative ideas, bring them all to life, and spread what we have created to such a global audience. We hope that we're giving out a positive influence on all the upcoming artists who are hungry to create and impact current and future generations."—Rosé
Blackpink's successful use of online spaces to transcend cultural boundaries shows that embracing diverse representations and delivering culturally relevant content drives more impactful audience engagement. To increase reliability and establish a worldwide presence, marketers need to incorporate diverse voices into brand building.
Embrace the power of music and digital video
Today's music industry is a digital-first one: Over two billion people use YouTube to experience music each month.1 As an open platform that supports a global ecosystem of music partners and creators, YouTube engages audiences in different regions by bringing together local and global music.
"Artists and creators from many different countries can now easily share things about their own countries through video. And because of that, online platforms like YouTube play a very important culture-shaping role in the media landscape."—Jisoo
In January 2021, Blackpink performed their first-ever paid online concert, "THE SHOW," on YouTube, captivating the 280,000 fans from around the world who experienced the spectacular livestream event. A few months earlier, their music video for How You Like That reached 100 million YouTube views in just 32 hours — at the time, it was the fastest video in YouTube history to achieve this feat.
Because physical concerts were canceled and venues closed, artists and fans are using online music streaming platforms to interact. Although the girls still want to meet their fans in person, they recognize that YouTube and digital video will be their primary means of engaging with fans for the foreseeable future.
"It's sad that we haven't been able to meet with our fans recently. But in times like these, I think YouTube is the safest platform for us to communicate."—Lisa
"Until the day we can all meet each other again, video is always going to be the most important part of our job."—Rosé
The pandemic may have created obstacles, but it's also resulted in new ways for marketers to reach captive audiences, especially in music. And if digital music is the center of today's global culture, then its greatest stage is online streaming video platforms such as YouTube.
Brands looking to connect with this new generation of consumers need to consider partnering with music creators such as Blackpink in their new video advertising strategy. For instance, they can tap into YouTube's Top Charts Lineups to align themselves with the hottest music videos and artists in any country.

To connect deeply with audiences the way Blackpink does with their fans, brands would do well to embrace authenticity and diversity while harnessing the emotive power of online video to reach consumers as they immerse themselves in the content they enjoy.