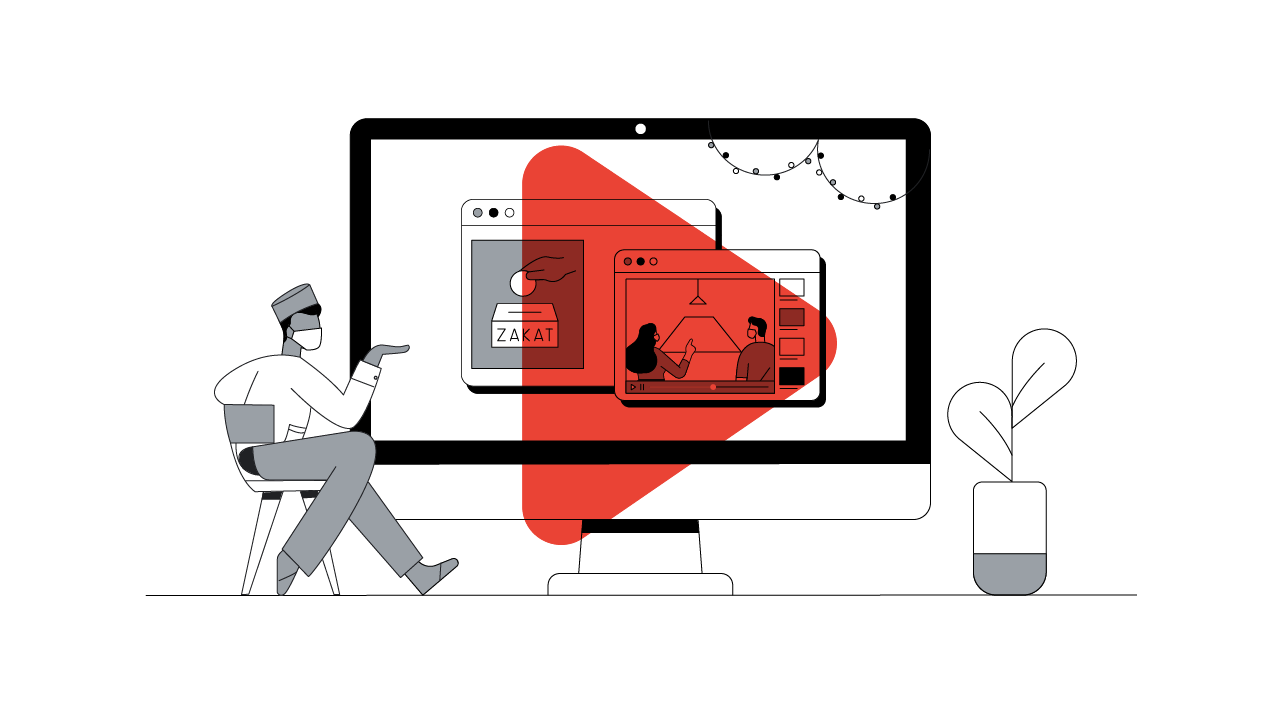 Ramadan is one of the biggest moments in the year for the Muslim community. Although COVID-19 has changed the way we physically celebrate this holy period, over the past 12 months, the spirit of Ramadan has stayed the same, and brands and organizations have continued to find unique ways to communicate with their audiences.
In 2020, as people struggled to find ways to adjust to government restrictions and shift their lifestyle from offline to online, advertisers and agencies were challenged to rethink creative storytelling within these restrictions but still deliver brand messages that were relevant to Ramadan.
This year, restrictions have eased in some areas, but communities are still taking precautionary measures and practical steps to keep people safe. By looking at this year's most popular Ramadan ads, we see that people resonate and engage with brands that continue to provide helpful and relevant services and support as we fight through the challenges. We also see the importance of distinctive brand storytelling and creativity to drive home the experience of Ramadan.
Here, we share our observations of how these creative ads for Ramadan reaffirmed the spirit and true meaning of this holy period — that of reflection, revelation, revolution and restoration.
People are going beyond family traditions to help the wider community
Last year, we observed that brands played an important part in helping people make the most of lockdowns in 2020, deal with the unexpected disruption to traditional celebrations and get-togethers, and at the same time capture and amplify core Ramadan values.
One year on, as people have become more comfortable using digital tools and platforms like e-commerce and e-payments, we have observed that consumers are ready to do more.
People are proactively looking for, and responding to, compassionate content. They are searching for ways to understand the unique needs of others beyond their immediate circle and are seeking ways to provide help. During Ramadan, we saw a 2X increase in search interest for "donation" as people looked for ways to contribute digitally to those who are underprivileged and in need of financial support. Throughout 2020, we saw a 2.5X increase in searches for "what to say to someone depressed."
There is an appreciation for brand content that mirrors evolving values and public sentiment. Creatively, the 2021 YouTube Ads Leaderboard follows this behavioral trend, going deeper into societal issues that don't often receive public attention.
For example, Zakat, part of the Islamic Religious Council of Singapore and a Ramadan Ads Leaderboard winner, addressed the topic of mental health. This issue is becoming increasingly prominent around the world, yet it is lacking public attention in APAC. Zakat took a unique approach, incorporating comedy and horror tropes early in the film to hook audiences right from the start, then encouraging viewers to look beyond what we see of those around us and be supportive of those in need.
During the Ramadan and Eid season, the video saw almost 400,000 views on YouTube, and audiences were quick to comment that the ad was "touching" and "inspirational."

"We hope that with this ad, the issue of mental health receives more attention from the Muslim community in Singapore and people are more willing to talk about it. With increased awareness, empathy and understanding towards people living with mental health issues, the community may be able to take the necessary steps to provide them with much-needed support."
A brand that shows empathy builds deeper connections with people
COVID-19 has affected us all in different ways. We've seen how brands have quickly acknowledged the struggles people and communities are facing through social impact-driven stories shared on digital platforms. We saw this grow stronger for Ramadan 2021, enabling brands to capture the hearts and minds of audiences.
Connecting with audiences through real stories helps humanize your brand and is one of the important levers of creating impactful ads. YouTube can be a place to connect and engage with people through videos, but brands need to engage with audiences at a deeper level by acknowledging societal challenges and scaling support.
For example, when the Singapore and Malaysia border closed due to COVID-19 travel restrictions, many Muslims found themselves unable to spend Ramadan with their families back home. McDonald's Singapore chose to tell the story of Ramadan through the eyes of McDonald's workers going through this difficult situation and separated from their families. The brand created My Happy Table, a virtual Iftar setting, reuniting workers with their families and enabling families to break their fast together — delivering an important message that the spirit of Ramadan is stronger than a physical border that divides families.

"We empathize with the many families who have been separated by distance, across borders, since COVID-19 hit us. My Happy Table at McDonald's is our way of helping to narrow that distance by facilitating virtual mini reunions for Muslim families during Ramadan. As a brand that celebrates family togetherness, we're heartened to see our employees and customers create happy memories during these trying times."
Technology continues to help people navigate through the pandemic
The pandemic accelerated digital adoption and we've seen how technology has become an enabler of convenience and connection for many people. With extended stay-at-home hours, people have shifted their lifestyle habits — such as by shopping online or ordering take-out from local restaurants through delivery apps.
In Indonesia, the internet economy is growing at 11% year over year — driven by e-commerce and online media, it is expected to reach $124 billion by 2025. In particular, we saw from last year's consumer search trends that 55% of Indonesians now use food delivery apps more than before COVID, as people become more conscious of health and safety regulations.
With the acceleration of digital adoption, it's no surprise that people are turning to a more digital lifestyle and appreciate content that entertains while delivering a clear message on the values they can bring to consumer's at-home experiences. Brands need to consider ways to be there at the moment of people's needs and clearly and creatively articulate how their services can be convenient for people's at-home experience.
Feature-driven creative storytelling, anchored on the brand's products and built around its technology, continues to grab and hold the audience's attention — as well as drive branding — as seen in Grab Indonesia's tongue-in-cheek sci-fi spot, which depicts the ease of the delivery app with an out-of-this-world creative.
Meanwhile, Tokopedia gave viewers a taste of nostalgia through the interplay of music and dramedy to show how it works behind the scenes to go above and beyond to deliver everything from gifts to celebration must-haves for Ramadan. These ads not only inform but also entertain with quintessential Indonesian humor and heart.

"Unfortunately, this year's Ramadan still had us stuck at home, so we wanted to let people know that we could still be there for our loved ones by sending meaningful gifts. Aside from bringing back our iconic 'Boxmen (and women)' from last year, this year also saw a collaboration with Gojek to deliver this shared message."
Although it's still too early to say whether the pandemic will persist, we've observed brands finding new opportunities to be relevant and helpful, shaping Ramadan campaigns that can stand the test of pandemic pressures.
Staying close to consumer sentiments will help brands better understand what motivates their audiences: respond with rich, distinctive stories that celebrate the core values of Ramadan and champion greater empathy, purpose and action during this holy month. After all, isn't that the spirit of Ramadan?