With so many fascinating tales to tell, Netflix aims to ignite conversations across Asia that will get consumers excited about the content on its platform. Find out how it uses data to do so.
Everyone loves a good story. And that really is the business in which Netflix is thriving — showcasing stories people around the world want to see, including here in Asia.
By the same token, my role is to create so much excitement for our Netflix original series that people across the region want to sign up and watch.
In this regard, I see my team as a demand-creation engine. To achieve this in Asia, we need to be hyper-local and hyper-relevant, and we want to create excitement through every media platform, including above-the-line and digital.
Our digital channels, in particular programmatic, afford us the luxury of running a multitude of creative to not only a large audience, but also in the most personalized way. We do this through our own ad technology and our partnerships with publishers like Google and Facebook. These help generate valuable insights about our shows, our brand, and our consumers, and we try to dial these up differently across all our campaigns.
For instance, we recently ran a huge campaign for "Lost In Space" in many of our markets. A show appeals to different people in different ways, so when we developed our suite of creative, we realized that a lot of people view the show as a video-effects spectacle bringing a beautiful sci-fi universe to life. For some viewers, the series is about a family's bond through adversity, while for others, it's about the amazing relationship between a boy and his best friend  — who happens to be a robot.
Through digital media, we have the opportunity to create assets that appeal to the diversity of consumer taste.
Through digital media, we have the opportunity to create assets that appeal to the diversity of consumer taste. Many of our original series are thematically rich and cut across genres, and we are able to showcase their many facets to multiple audiences through dynamic, adaptive media optimization.
By serving a variety of creative, we learn how different audience groups react to different stimuli and how different demographics react to different themes. We are able to frame a show in a way that most excites a viewer and then continuously identify and deliver the best shows for an audience based on these data signals. We also program our ad content and marketing to the behaviors we see emerging in all of our focus markets in Asia.
In India, for instance, we recently launched "Lust Stories," a refreshingly modern and provocative take on romance told from the perspectives of four strong Indian female leads. The campaign we created intentionally reflected the director's vision, and the final creative spoke to an audience that sought out this kind of content. In fact, the response was so great that our campaign was featured on national news.
We are fortunate to have a wide range of shows to work with, and this allows us to produce a great variety of content. This means we can engage our audience with multiple shows at the same time. Our goal isn't just to create excitement but also to help users discover the right shows that would entice them to sign up for Netflix. We constantly test the way we create our ads to find as many elements of our titles that will be compelling to the largest audience possible.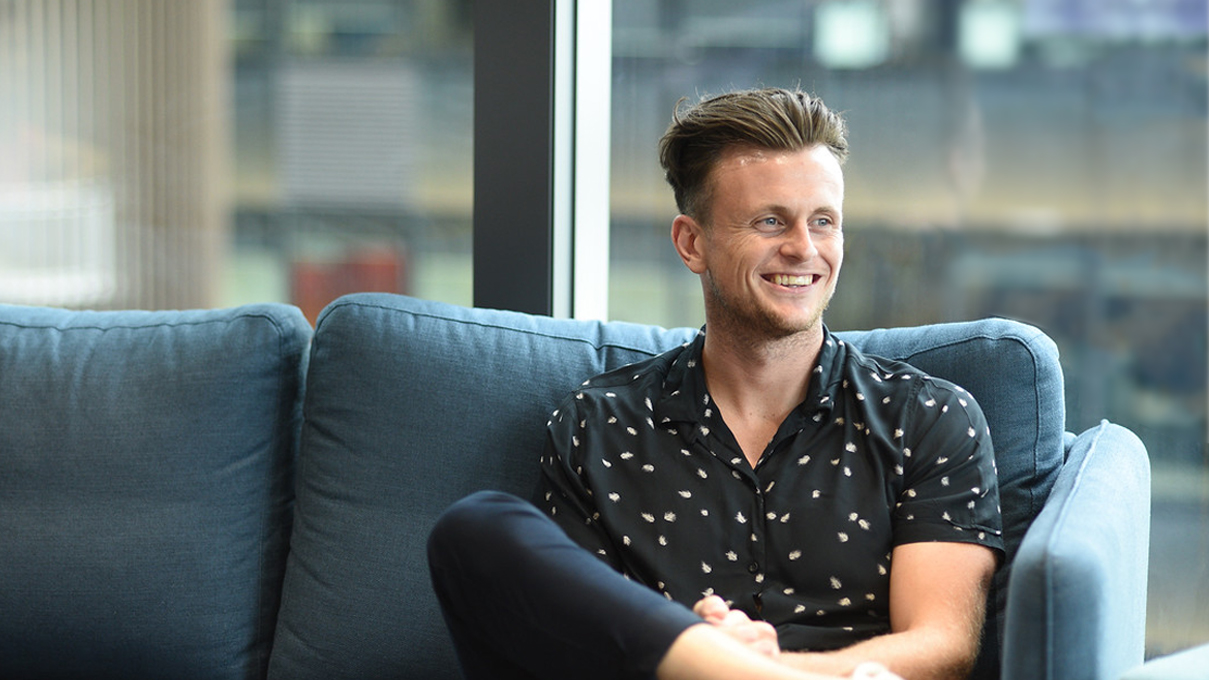 Let data guide your storytelling
How do we decide on the kind of marketing to reach audiences across the region? That's where our programmatic algorithm comes into play.
Five years ago, to develop a new campaign, a marketing team would go into a room and whiteboard a piece of content — whether it's for an audience we think would prefer a family narrative or an audience that might relate better to a boy and his robot best friend.
Clearly, it's highly subjective, and we try to avoid projecting any kind of bias on our audience. We want them to love the shows they watch and find the content they want on their own terms. If we project a bias through our ads, we may limit the ability our audience has to enjoy Netflix content.
Instead, we want to create a suite of assets that best represent the many facets of our shows that we believe consumers will love.
Our goal is to fuel conversations around our content and jump on discussions as early as we can to ensure we're amplifying the behaviors we're seeing in our markets, especially for popular Netflix titles such as "Stranger Things" and "Lust Stories."
Data counts for nothing if we're not able to act when it matters most.
We achieve this by putting data at the heart of everything we do. We have data sets that enable us to predict and catch early trends on social media and assess how a title is performing when it first launches. We closely monitor these trends and use them to make wiser decisions as a creative team. We need to be fast and jump on momentum quickly when we see it. All that data counts for nothing if we're not able to act when it matters most.
To facilitate that, we empower our teams to be proactive and take creative risks.
Fortunately, there are now tools and technology we can tap into to do some of the hard work for us. Google's Vogon, for example, drove a six-second YouTube ad campaign we did last year for "The Crown." Its support for dynamic content allowed my team to embed text, audio, or images within the videos and create different versions of one video.
This means we can deliver customized ad content on the fly — and at scale — to reach specific audiences and ensure local relevance. The campaign clocked a 29% spike in ad recall among consumers in the region.
Above all, we focus on storytelling. That means we have to create assets and video ads that people want to see. These ads shouldn't be seen as intrusive, and we don't want to create things that are disruptive.
That again underscores the need to be hyper-local and hyper-relevant.
At Netflix, we heavily engage in digital media because it allows us to be precise in finding the right audience. Whether we're doing this through programmatic channels or above-the-line media, our core goal is to create conversations and assets that people want to talk about. We want to earn attention before we buy attention. And the easiest thing any marketing team can do is to buy scale.
We are a company born in the digital age. Connecting with audiences digitally through stories and data gives us the scale we want. We aim to start conversations that get consumers so excited about our content that they sign up and watch.