With 53% of U.K. consumers now shopping online, it's essential your retail site delivers the best user experience possible. For retailers, the online shopping surge during the pandemic meant they had to quickly adjust to ensure their sites were able to deliver the best user experience possible. But, with so many other business challenges to juggle right now, how can marketers find the headspace to audit and improve their online shopping experience?
See your site through your customers' eyes
Our free online tool Grow My Store shows how your site stacks up against fellow retailers in your sector. By typing in your website's URL and specifying your business type and category, the tool will analyse your site, show how you're performing, and will give tailored recommendations on where you can improve.
In the report, you'll find 22 different customer experience metrics to help you map out your action plan. Features include whether users can search or filter products, the level of shopper personalisation you offer, how fast and mobile-friendly your site is, whether it's secure enough, and more.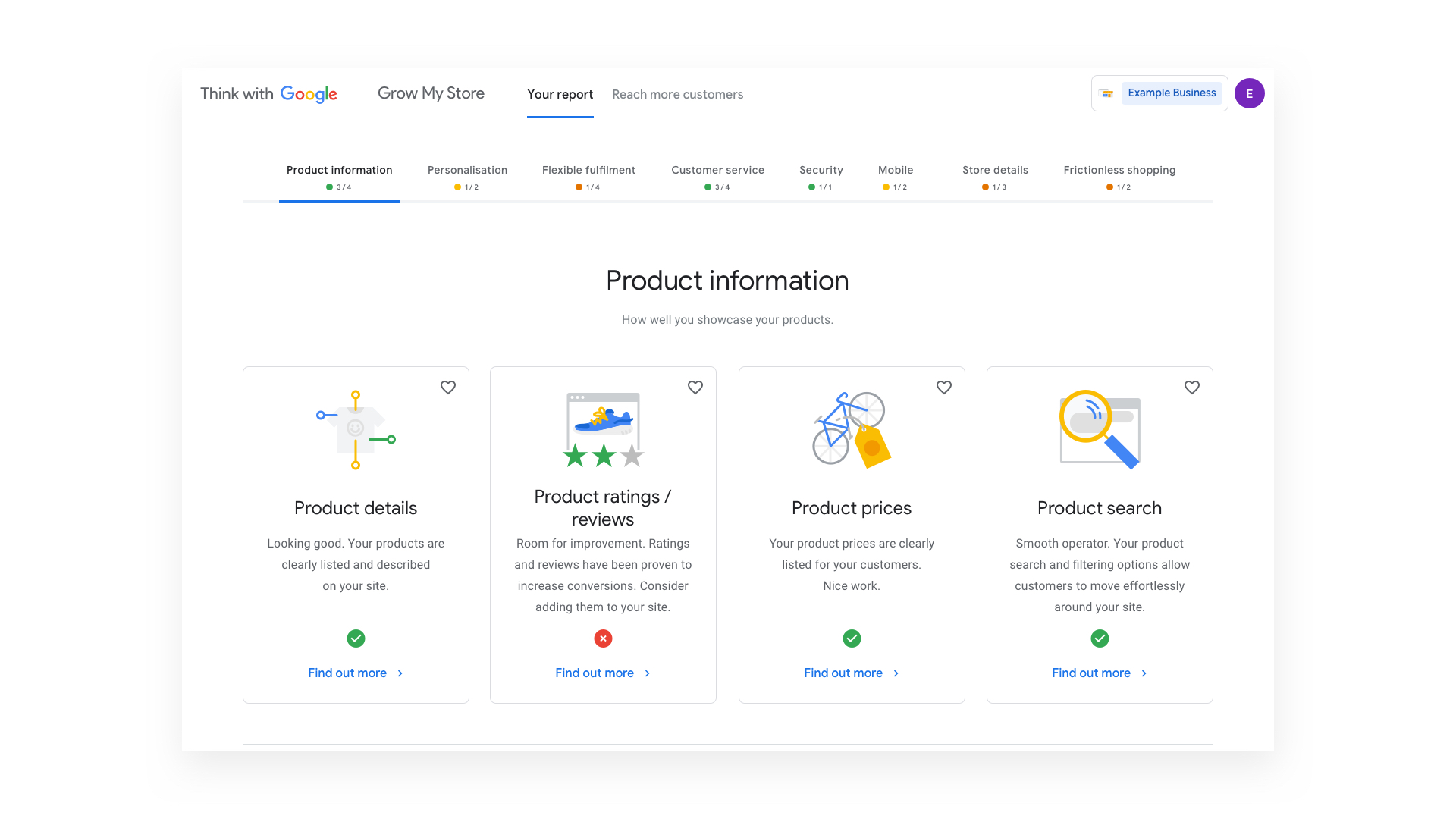 How users research, compare, and find you
You can deep dive into the shopper insights tailored to your business, including industry-specific benchmarks. For example, it could be the number of consumers using search engines to research the products you sell; what encourages them to pick one retailer over another; or even how long they typically take to make a purchasing decision. You'll also receive tailored recommendations and steps for making immediate and long-term improvements to your website.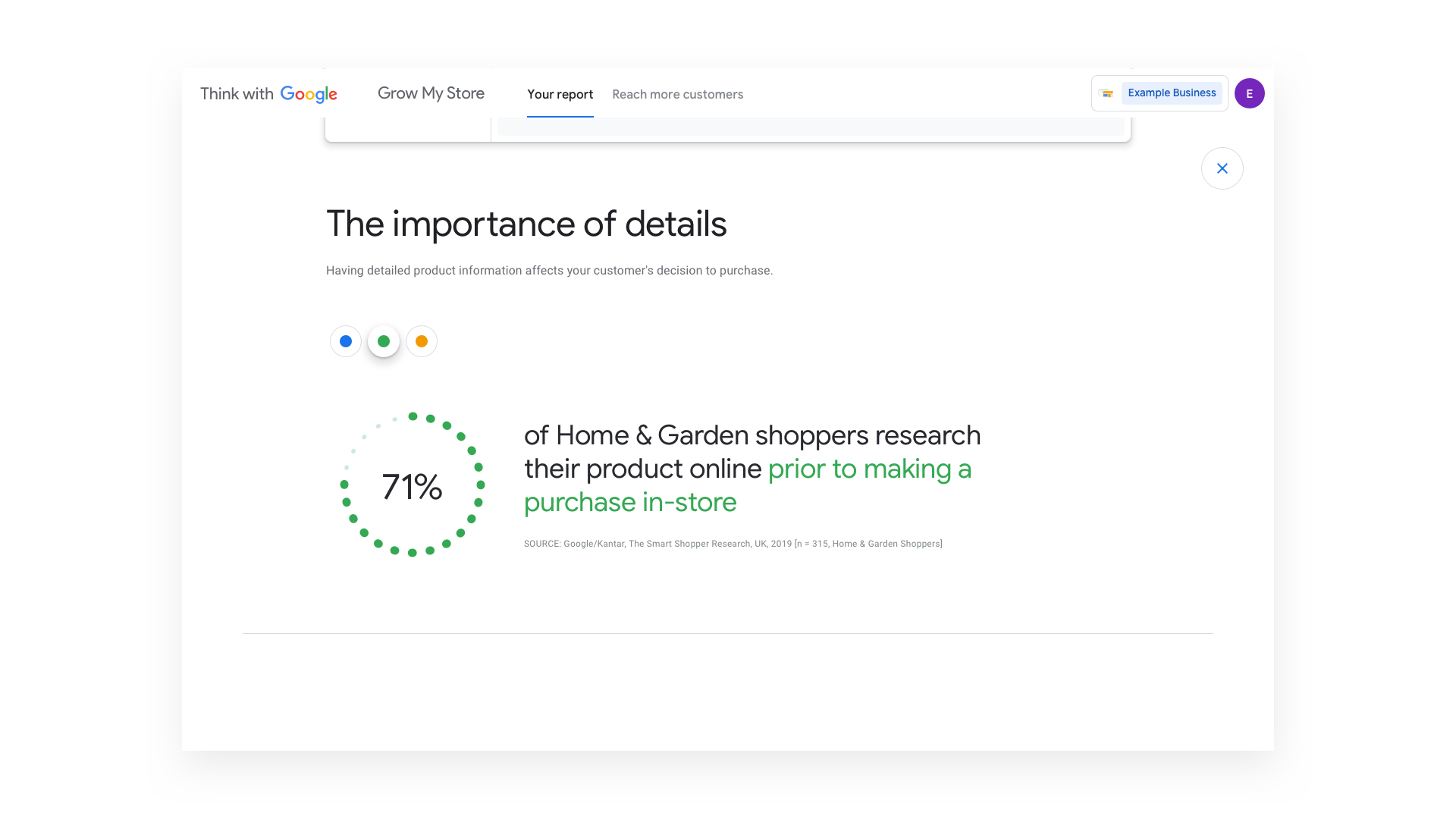 Heimathund, a dog trainer and accessories retailer based in Germany, recently used the tool to discover how their website could generate more traffic, convert new customers and drive sales.
Their Grow My Store recommendations included:
Make product descriptions clearer for the user
Add a search bar to ease site navigation
Allow customers to order online and collect/return in-store
Optimise their site for mobile customers
Tips on how to discourage shoppers from abandoning their carts
After implementing the recommendations, Heimathund saw significant improvements in both the number and value of individual orders, including a 440% increase in revenue and a 490% increase in online orders. Their physical store also attracted a steady flow of new shoppers, as online users were keen to pick up and try the products they'd browsed online.
To learn how you can improve your digital window to the world – head to Grow My Store and get your free report, packed with recommendations, to get you started.