Learn how German brand Heimathund drove a 440% increase in revenue and a 490% increase in online orders by making simple changes to their e-commerce site.
Retailers rely heavily on their websites to attract customers, drive footfall, and generate sales. And as retailers navigate the uncertainty of the coronavirus pandemic, the pressure is on to make sure their online channels tick every best-in-class box, and deliver experiences that users love and keep coming back to.
In 2015, Janine Obersdorf started Heimathund, which sells dog training, accessories, and beds via their store in Germany, and online.
Like many small businesses, Heimathund's primary focus each day is connecting with customers, generating sales, and speaking with suppliers. Their website was up-and-running, but it wasn't delivering the results they wanted – and Obersdorf, like many marketers, had little time to spare to think about developing an omni-channel retail strategy.
So, what can small businesses like Heimathund do to navigate the digital landscape and improve their online shopping experience?
Best practices to improve the digital shopper experience
To see how Heimathund's site stacked up to other retail sites in their sector, they headed to Grow My Store to download their free report for tailored tips and recommendations on how to improve their user experience in a range of key areas – including product information, store details, ease of shopping, and site speed. This enabled them to plan and prioritise the actions that mattered most to their consumers and would help drive sales.
Heimathund applied simple changes like adding a search bar on the website so users could quickly find what they need, and displaying the user's shopping cart on every page to prompt them to checkout. Heimathund made it easier for potential customers to get in touch too, by adding their social media, telephone, and email address to the contact page ⁠– and creating a chat feature.
Growing revenue, online orders, and in-store traffic
After prioritising the company's challenges and taking steps to improve their shopper experience, Heimathund began noticing an increase in both the number and value of customer orders, including a 440% increase in revenue and a 490% increase in orders.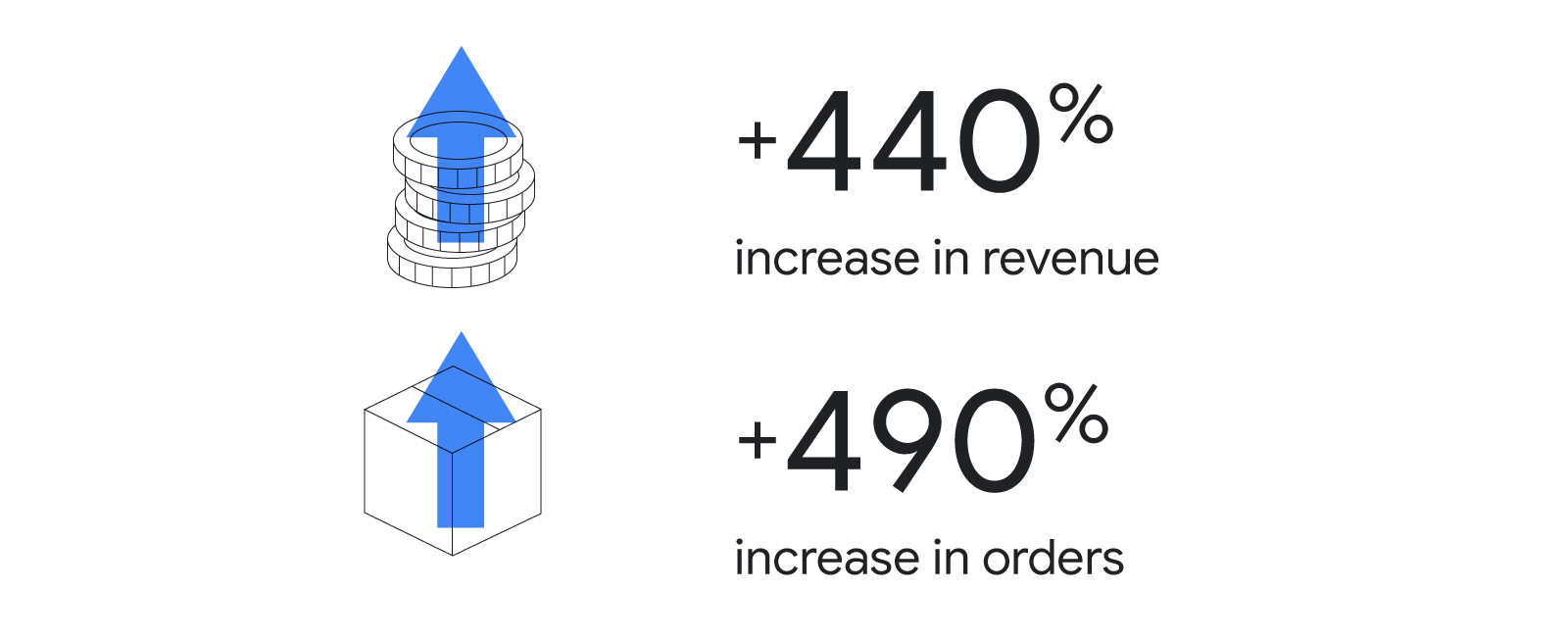 "Grow My Store helped us exactly when we needed it most" says Obersdorf. ''My website is much more tailored to our customer needs now, and it's really paid off."
To learn how you can do the same for your business, head to Grow My Store.