While the coronavirus pandemic has affected every major industry, it's no surprise the impact on travel has been significant. In fact, a recent study reveals that 90% of global travel marketers have slashed their marketing budgets. And, as both business and leisure travel were brought to a standstill, many brands were forced to downsize. But as businesses start to turn the lights back on and consumers begin to regain confidence, there are two key considerations travel marketers are weighing: how to know when to reopen and what the new normal for travel will look like.
Across the globe, the balance between consumer safety and the economic impact on travel remains a struggle. But actions taken now to prepare for the recovery may impact the ability of businesses to survive. With that in mind, we've identified travel trends, insights, and strategic steps marketers can apply to their road map to help navigate the path forward.
How to know when to reopen
There are many factors to assess in deciding when to reopen or resume operations, not least of which is the consumer's appetite to do so. Google's community mobility reports can help you understand these dynamics in your market.
The reports are broken down by location and display the change in visits to retail and recreation, groceries and pharmacies, parks, transit stations, workplaces, and residential areas.
Using trends to see what travel's new normal may look like
The pandemic has caused huge shifts in consumer behaviour. Some shifts may be temporary, such as increases in people trying to cancel their flights or finding out if their flights were canceled. In fact, we saw "cancel flight" queries (such as, "canceled flight" and "can i cancel my flight") increase over 15X in March 2020 compared with January of this year.1 As countries begin to open, we are seeing these numbers start to decline.

However, other shifts are likely to change how we travel far into the future (think TSA screenings at airports post-9/11). In fact, 67% of North American consumers expect to make changes to the way they travel, compared to 87% of travelers from APAC and 70% from Europe.2 For instance, searches related to "virtual tours" have grown globally by over 500% year over year,3 suggesting people may prefer an alternative to in-person tours until they feel safe.
Also, as we saw in April, 25% to 35% of consumers' first trips will be to nearby destinations, such as staycations or places within driving distance.4 Among those who indicated they would be willing to consider travel in the next three months, 50% said they would most likely choose a beach destination or a small town, where it's easier to maintain social distance.5 Searches for "cabins for rent" have grown globally by over 100% year over year, and searches for "rv rental near" have grown globally by over 200% year over year."6
Why safety is the new necessity
We also know that flexibility and safety are now table stakes, with the industry moving to be less strict with fees for changes and cancellations and more focused on enhanced, hospital-grade cleaning. Countries across APAC have been experiencing similar shifts, though at slightly lower rates than in the U.S. In the recent Traveler Intent survey, among those who indicated they would be willing to consider staying in a hotel in the next three months, 32% said "enhanced, hospital-grade cleaning of hotels" would make them most likely to book a stay.7
We also know that flexibility and safety are now table stakes.
Already, we see some brands in the U.S. responding by creating contactless experiences, such as self-cleaning rooms and new technology to identify medically at-risk travelers. We even see new partnerships emerging with U.S. hoteliers, such as the Four Seasons and Johns Hopkins, or Hilton with Lysol and the Mayo Clinic.
What steps to take now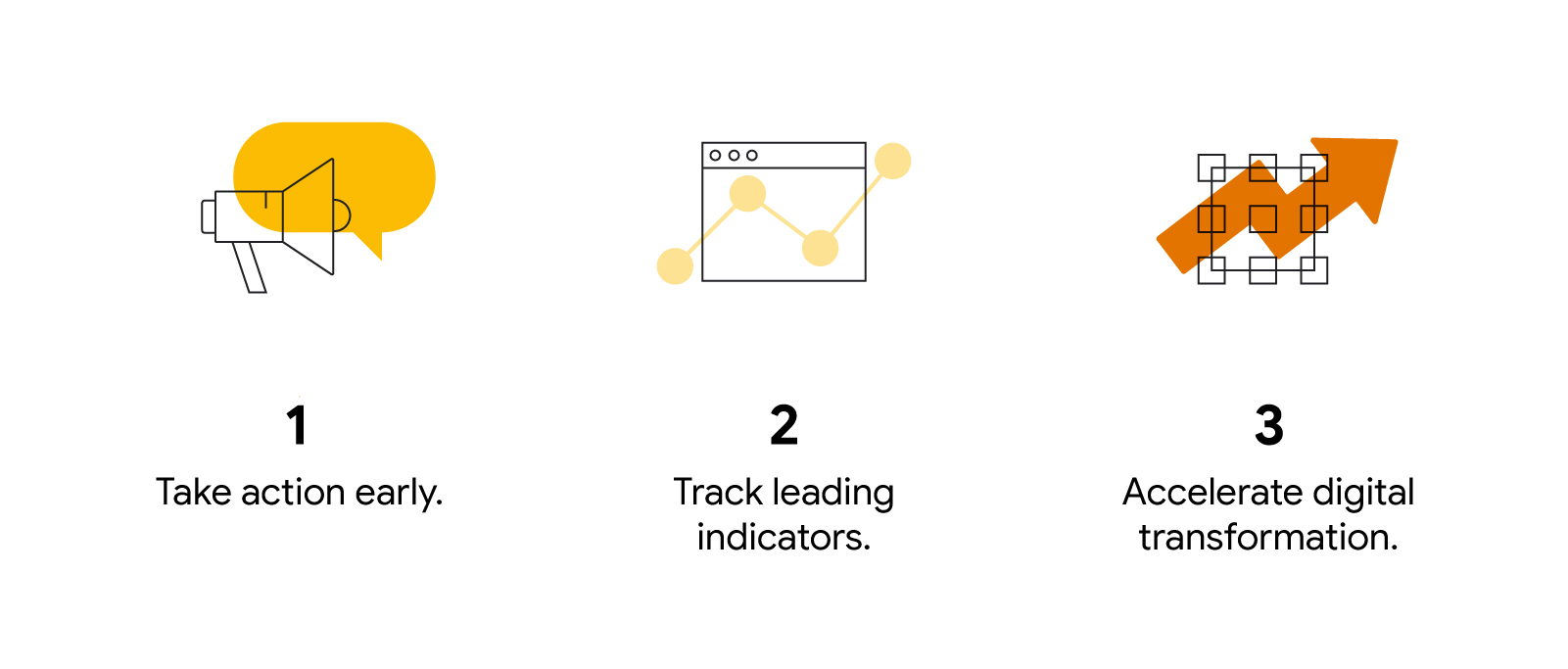 In this moment, it is critical to lean in to consumer expectations and prioritise accordingly.
Take action early. Address shifts in consumer behaviour by automating your marketing. This enables you to address demand in real time.
Track leading indicators. Start tracking key indicators outside of travel, such as searches for restaurants, gyms, and movie theaters. Integrate that information with your own first-party data to better prepare for an increase in demand.
Accelerate digital transformation. Put data at the center of your operations to make your business more flexible and adaptable.
Now more than ever, it's important to remain aware, agile, and adaptable to shifting consumer needs. While we can't say for certain when travel will pick back up, we do know that people will indicate when they are ready, and staying focused will be critical to a successful recovery.